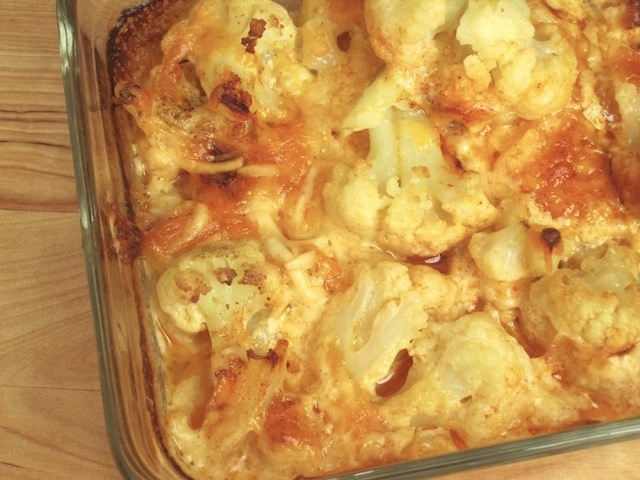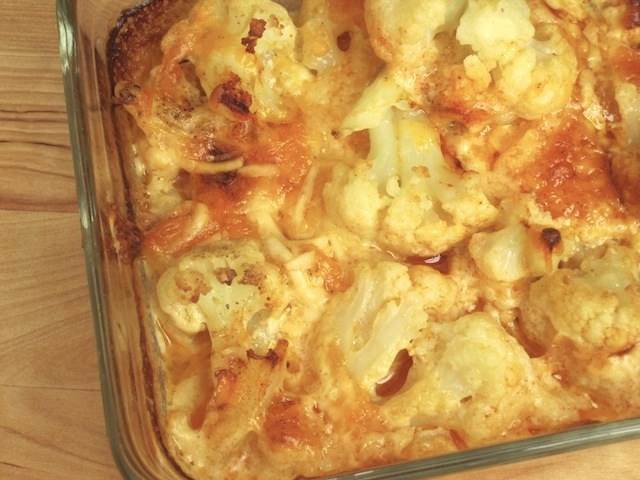 I love cheese sauce!!! I believe that anything tastes good with cheese sauce and Cauliflower is no exception. I made this Cauliflower al Gratin a couple of weeks ago, but for some reason I forgot to post it.
It is a delicious side dish!
Ingredients
(4 servings)
2 pounds cauliflower, cut into florets
3 tablespoons butter
2 tablespoons chopped onions
11/2 cups milk
1/4 cup heavy cream
2 tablespoons all purpose flour
1/2 teaspoon mustard
1/2 teaspoon paprika
1/2 teaspoon ground cumin
1/2 cup monterey jack cheese
1/2 cup gouda cheese
Salt and pepper
Directions
Bring a large pot of water to a boil over high heat. Add the cauliflower and cook until the florets are tender, about 8 minutes. Drain well.
Mean while,make the sauce:
In a large saucepan over low heat, melt the butter and add the onions. cook for about 5 minutes. Add the flour a little at a time, whisking to incorporate. Increase the heat to medium-low and gradually whisk in the milk.
Cook, stirring frequently, until the mixture is thick and creamy, about 5 minutes. Add the cream,mustard and cheeses.
Add the cumin , paprika, salt and black pepper. Cook, stirring frequently, until the cheeses are melted, about 2 minutes.
Preheat the oven to 450F. Butter a shallow baking dish. Arrange the cauliflower in the dish and pour the sauce over it. Bake until golden brown, about 7 minutes. Serve immediately.
This was printed from MyColombianRecipes.com