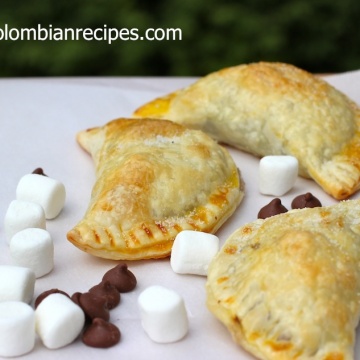 S'mores Empanadas
Ingredients
2

cups

all purpose flour

¼

teaspoon

salt

8

tablespoons

cold unsalted butter

1 stick, cut into pieces

1

egg

3

tablespoons

ice cold water

1

cup

of chocolate chips

1

cup

mini marshmallows

1

beaten egg
Instructions
Place the flour and salt in the food processor.

Add the butter, egg and water. Process for about one minute or until a dough forms. Form a ball with the dough and place in the refrigerator for about 25 minutes.

Roll out the dough into a large sheet and cut out round shapes for empanadas. To assemble the empanadas, place mini marshmallows and chocolate chips on the center of the empanada discs.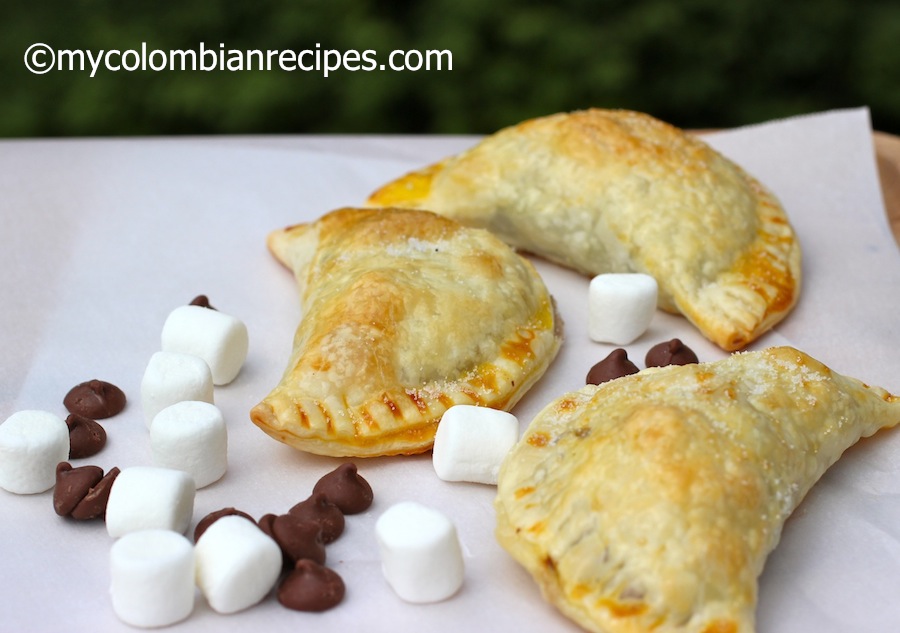 Is there another culinary marvel as delicious, internationally recognized, and beloved as the Empanada? I don't think so! We Latinos truly love our empanadas, in their many and wonderful variations.
I am an empanada kind of girl. I really enjoy the whole concept of empanadas. Crust and filling, it's like having the best of everything in one bite. Having said that, I have to admit that not every empanada crust is edible, and not every filling makes me jump with delight. How often have I had an empanada where the filling was amazing but the crust was either, too soggy, too greasy, too chewy, or all three. Then there were times where the crust was wonderful, but the filling left much to be desired.
About twelve years ago, shortly after I moved to the United States, I had my first S'more and I fell in love with it. If you are not familiar with S'mores, they are a traditional campfire treat popular in the United States. A graham cracker sandwiched filled with toasted marshmallows and melted chocolate. What an idea, they are absolutely delicious!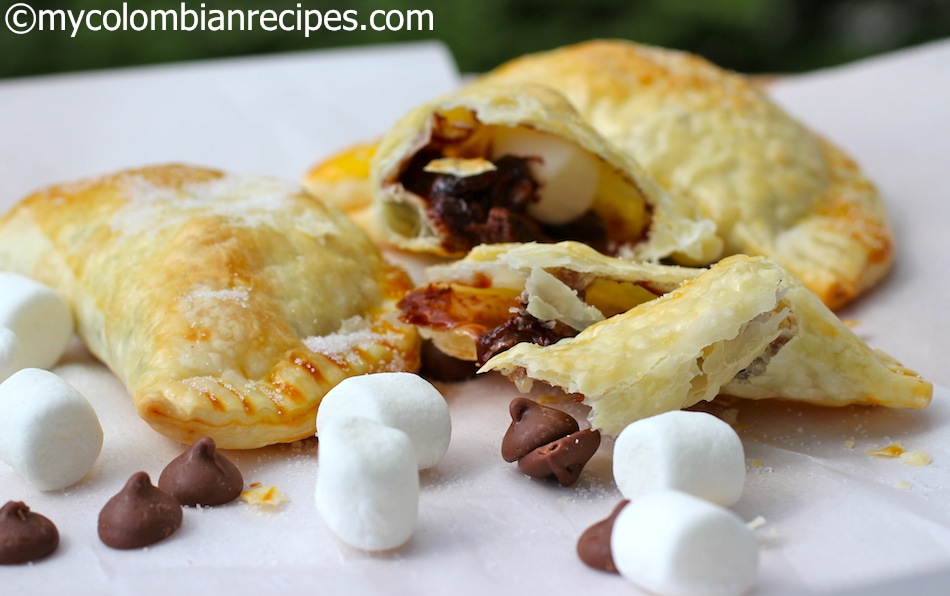 The idea for this S'mores Empanada recipe has been rolling around in my head for a few months now. I decided to make them this week and they were incredible. The crust was perfect, crispy and buttery, just how I like my dessert empanadas, while the chocolate and marshmallow filling was rich, sweet, and gooey! It's everything you love about S'mores in a empanada! Probably the best thing that could happen to an Empanada and S'mores lover like me.
These were a true delight. My son loves all the empanada fillings I've created in the kitchen to date, but this was by far his favorite!