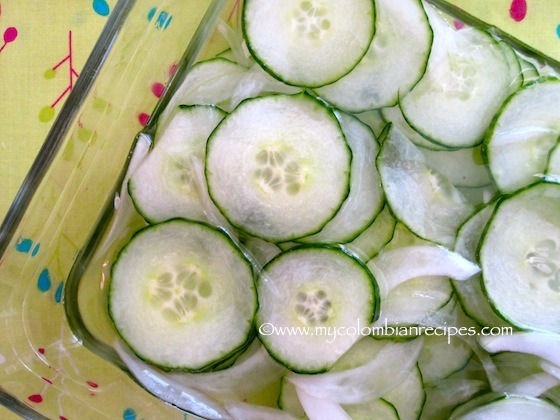 This Marinaded Cucumbers dish is one of my easy summer go-to's. It's a perfect side dish, and can be prepared ahead of time, for convenience.
I love the tangy and sweet dressing. I Hope you all enjoy it too. Buen provecho!
Ingredients:
(About 4 servings)
2 large English cucumbers, thinly sliced
1 white onion, thinly sliced
1/2 cup of water
2 cups white vinegar
4 tablespoons of sugar
Salt and pepper, to taste
Directions
Place the ingredients in a large bowl. Cover and refrigerate for at least 3 hours before serving or over night.
This was printed from MyColombianRecipes.com