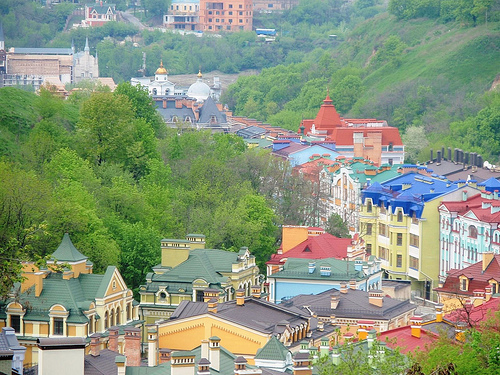 Happy Thanksgiving everyone!
Guest posting today and sharing her delicious recipe is Natasha. Natasha has a beautiful blog filled with fantastic recipes and amazing reviews.
~Erica
Kiev, mother of all Russian cities, is one of the most beautiful cities in Eastern Europe. Kiev has unforgettable chestnut blossoms during Spring and gorgeous colored leaves in the Fall. This wonderful specialty from the city where I was born is one of my signature dishes.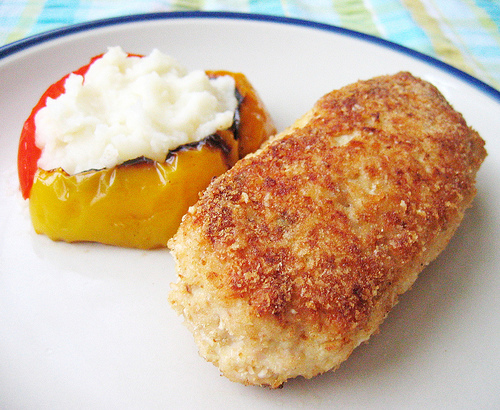 Ironically, Chicken Kiev was not actually created in Ukraine. There are various stories on the origins of the dish; one tells that it was created by a French chef and first called Chicken Supreme, then renamed Chicken Kiev when later served in Russian restaurants. The Russian food historian William Pokhlebkin claimed that Chicken Kiev was invented in the Moscow Merchants' Club in the early 20th century and was renamed Chicken Kiev in one of the Soviet restaurants in later years. Regardless of the origin, Chicken Kiev has been a classic dish served in Russian and Ukrainian restaurants all over the world since the early 20th century.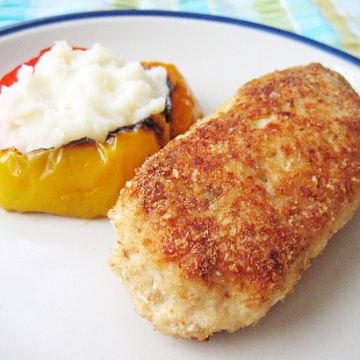 Chicken Kiev
Ingredients
1

pound

boneless skinless chicken breast

1

onion

1

egg

½

teaspoon

salt

¼

teaspoon

black pepper

1

tablespoon

chopped fresh tarragon

½

stick chilled butter

¼

cup

breadcrumbs

½

teaspoon

dried tarragon

¼

cup

Parmesan cheese
Instructions
Put chicken and onion through the meat grinder and into a large bowl. Add egg, salt, pepper, and tarragon to the bowl. Mix well by hand until the mixture is smooth. Form two big patties, place on plate or cutting board and flatten them.

Cut the ½ stick of butter in half and roll each half into a thin log. Coat with tarragon on all sides. Place one butter log in a middle of each patty, and reshape so that the chicken mixture covers the butter completely.

In a shallow dish, mix breadcrumbs, spices, and Parmesan. Coat the chicken patties with breadcrumbs. Refrigerate for at least 10 minutes.

Heat the oil in a skillet and brown the chicken patties quickly (1-2 minute per side).

Bake on 375° F, covered, for about 10 minutes or until golden brown. Serve with Peppers Tricolor and Truffled Mashed Potatoes.

To make Peppers Tricolor, roast the three different kinds of sweet bell peppers then drizzle them with balsamic vinegar. For Truffled Mashed Potatoes, simply add truffle oil to taste into your regular mashed potatoes. These sides compliment Chicken Kiev perfectly.

Now, take a look at what happens the moment you cut into the chicken.
My recipe is quite unique and differs from the traditional recipe. Instead of pounding the chicken, I grind it, ensuring that it is very tender. I use tarragon to flavor the butter filling and add Parmesan cheese to the breadcrumbs.