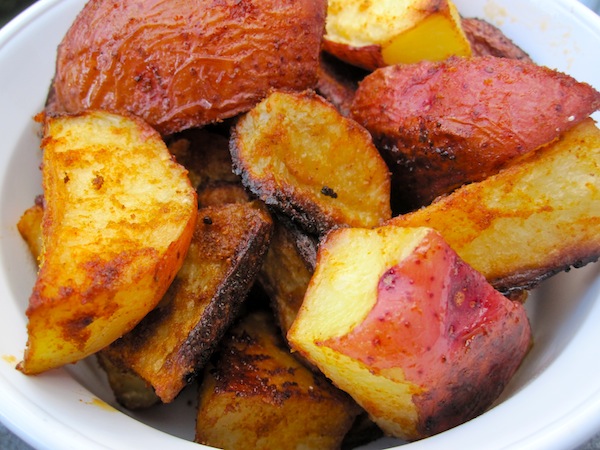 Today I want to share a simple, effortless, and delicious potato dish packed with flavor that we really enjoyed in our house. It makes a fantastic side dish. Serve it with your favorite meat, fish or poultry.
Buen provecho!
Ingredients
(About 6 servings)
2 pounds small red skinned potatoes
1/4 cup achiote oil
1 tablespoon ground cumin
Salt and pepper
1/2 teaspoon garlic powder
1/2 teaspoon onion powder
Directions
Preheat the oven to 400 degrees F.
Cut the potatoes in half or quarters and place in a bowl with the remaining ingredients. Toss until the potatoes are well coated.
lace the potatoes on a baking sheet and spread out into one layer.
Roast in the oven for about 45 minutes or until browned.
Remove the potatoes from the oven, season to taste, and serve.
This was printed from MyColombianRecipes.com