This fried green plantain dish is known as tostadas de plátano. It can be serve as a side dish or appetizer.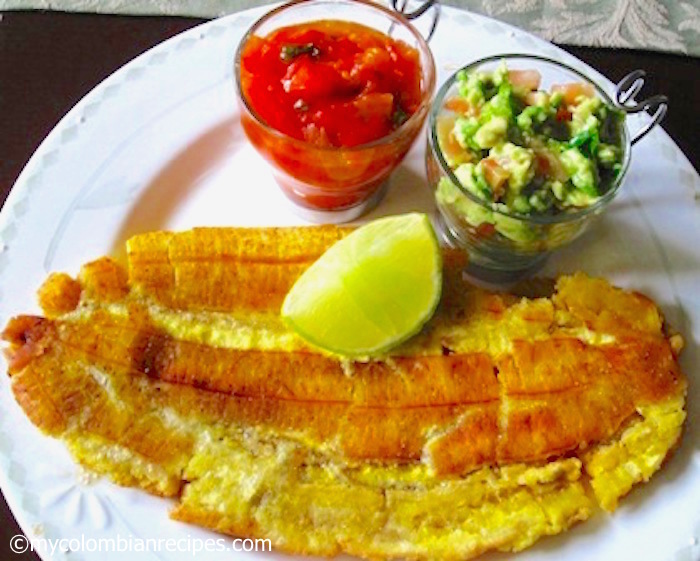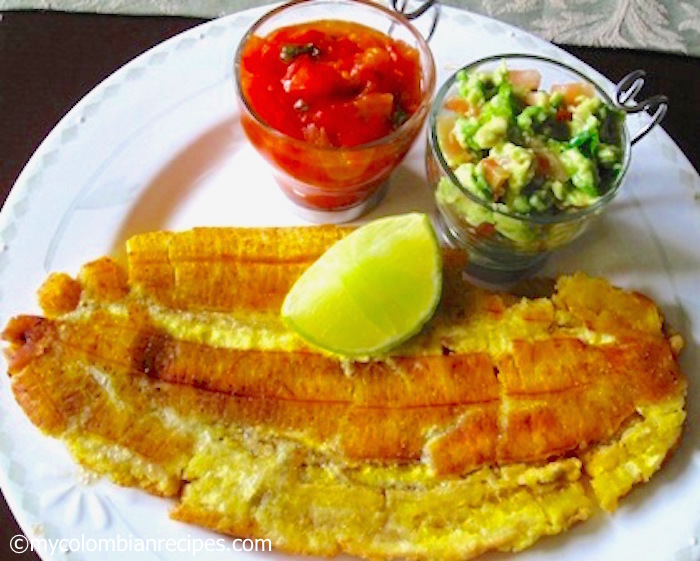 Patacón is one of my favorite Colombian dishes. We use it as a side dish with our seafood or as an appetizer served with our Colombian sauces. We make a large version of these delicious fried green plantains called tostadas de plátano and this recipe is just one example of the many variations of tostadas.
Some of my favorite sauces to serve with these plantain tostadas are Colombian hogao, guacamole, pink sauce and Colombian ají.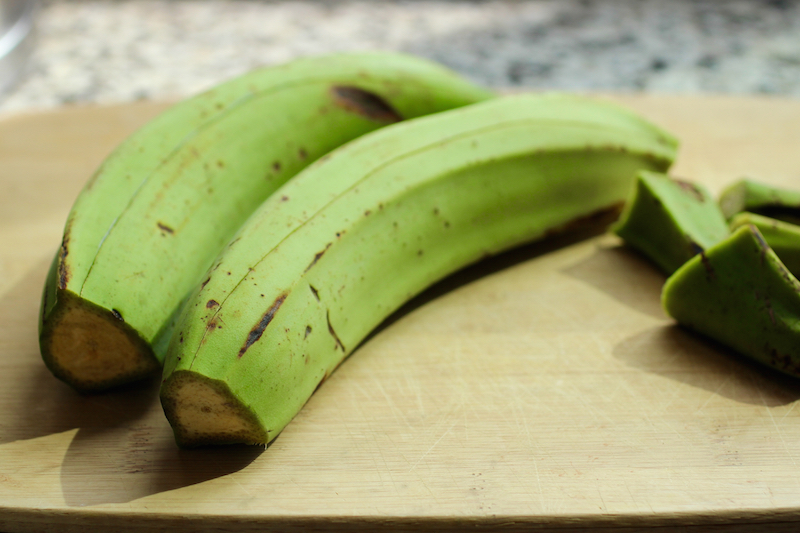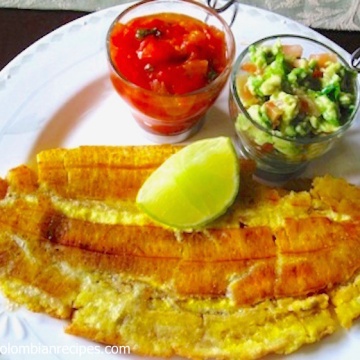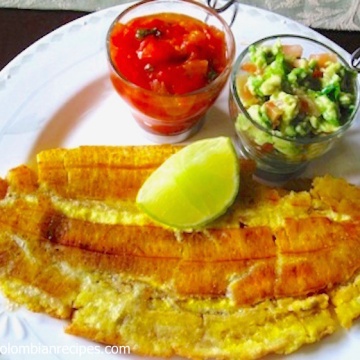 Green Plantain Tostadas Recipe
Ingredients
4

whole green plantains

peeled

Vegetable oil for frying

Salt
Instructions
In a large heavy pot, add enough vegetable oil to cover the entire plantains and heat the oil over medium high heat.

Add the plantains to the heated oil. Fry for about 10 to 15 minutes per side. Carefully remove the plantains with a slotted spoon, and place them on a plate lined with paper towels to absorb excess oil.

Let the plantains cool for 3 minutes. Then, place the plantains on a piece of plastic wrap and cover with another piece of plastic wrap. With a flat pot cover, press well the plantains, flattening them about to ¼" thickness.

Dip each slice in salted water. Then using tongs add them back in the hot oil in a single layer (need to work in batches) and fry for an additional 3 minutes on each side. Be careful when you fry the soaked plantains, as droplets of water will cause the oil to splatter.

Remove the tostadas with slotted spoon and transfer them to a plate lined with paper towels to absorb oil, sprinkle with salt, to taste, transfer to a serving plate and serve hot with guacamole, hogao and aji on the side.
Nutrition
Calories:
218
kcal
Carbohydrates:
57
g
Protein:
2
g
Fat:
1
g
Sodium:
7
mg
Potassium:
872
mg
Fiber:
3
g
Sugar:
31
g
Vitamin A:
2017
IU
Vitamin C:
33
mg
Calcium:
5
mg
Iron:
1
mg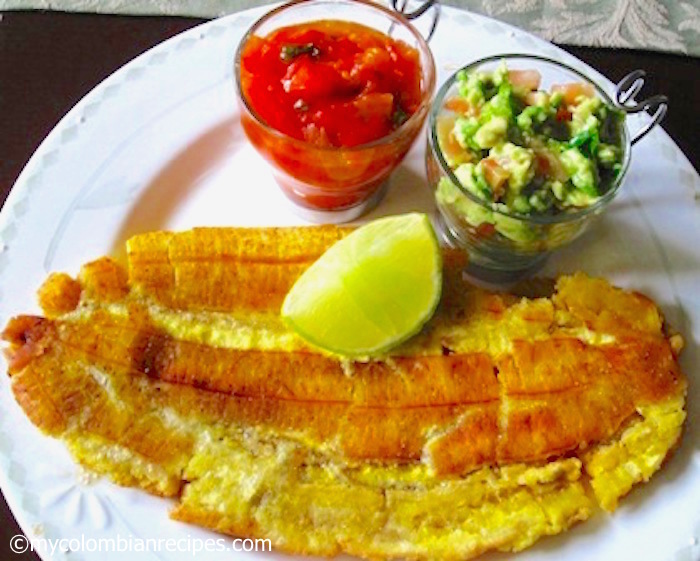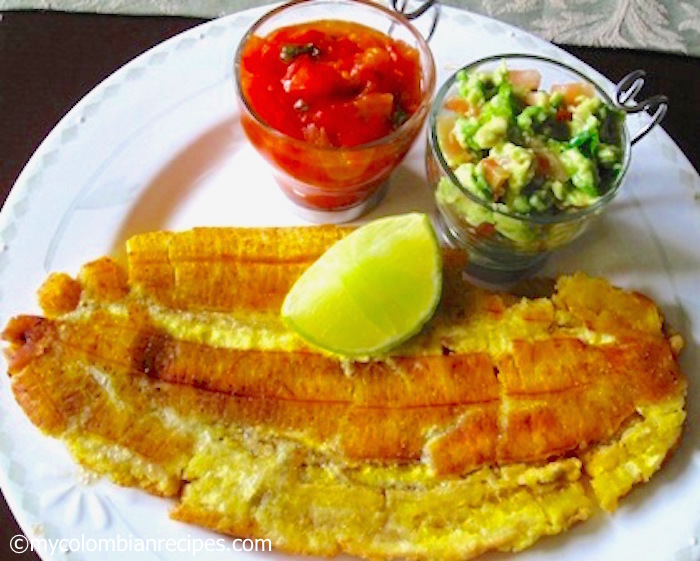 Hernan Patacón is a restaurant in Colombia. I know there are a couple in Medellin and Capurgana, but I am not sure if there are more in the rest of the country. When I lived in Colombia, I used to go there a lot with my best friends and we loved the giant Patacones with different toppings. If you ever go to Colombia, you must find one of these restaurants, the Patacones are absolutely delicious! I will be posting other tostadas recipes with my favorite toppings soon!
More green plantain recipes to try
Green Plantain Soup (Sopa de Patacones)