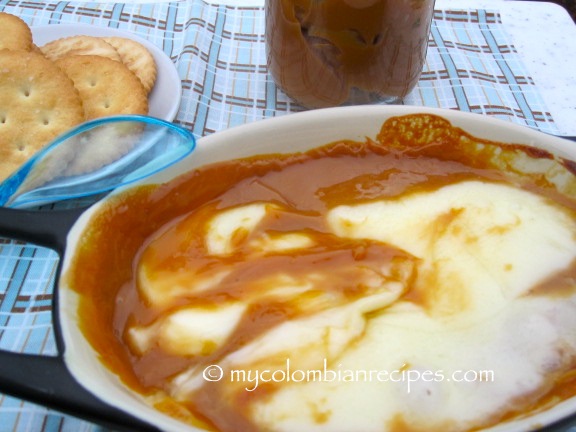 Dip de Arequipe con Queso is addictive and delicious, and the best thing about this dip is that it's very easy to make. Is there anything better than sweet and velvety dulce de leche combined with bubbling, melted cheese? I don't think so!
From start to finish, this delicious treat is ready in less than 10 minutes.
Buen provecho!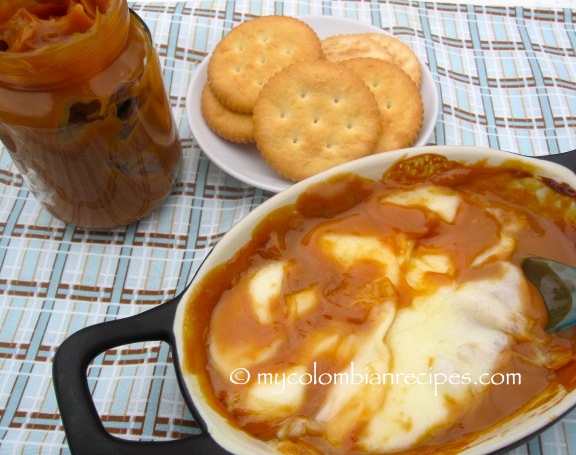 Ingredients:
(2 to 4 servings)
3/4 cup of arequipe or dulce de leche, homemade or store bought
About 8 oz. of Mozzarella or other melting cheese cut into thick slices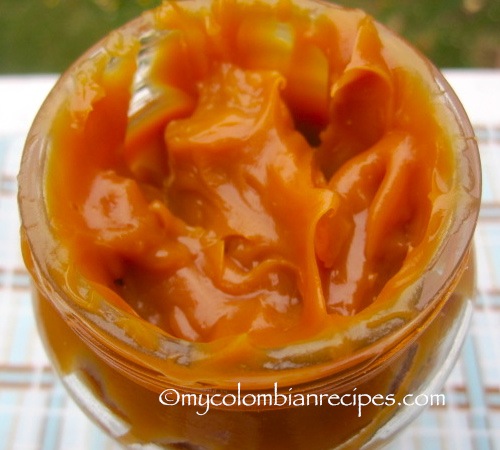 Directions
Preheat the oven to 350 degrees.

In a small casserole or baking dish add the arequipe and add the cheese. Cook for 7 minutes or until bubbling.

Serve immediately with crackers on the side.
This was printed from MyColombianRecipes.com