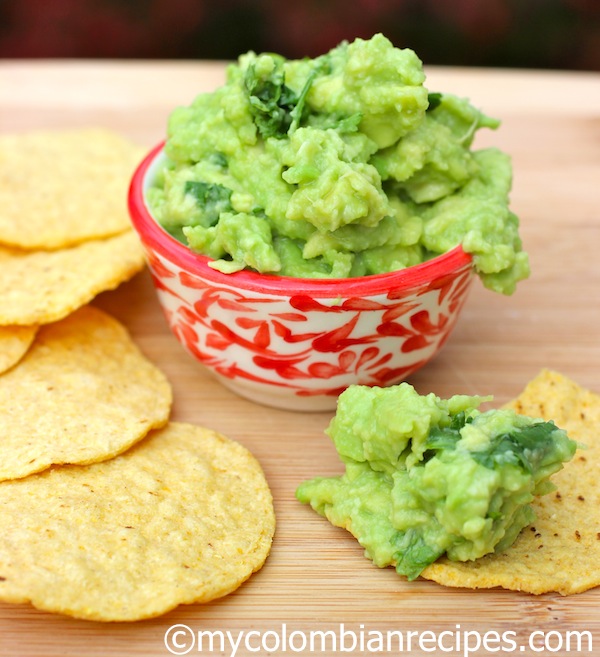 I love avocados and my favorite way to eat them is in guacamole. You can vary the amount of jalapeño pepper according to taste. To ripen the avocados, leave them in a closed paper bag at room temperature.
This is a very simple guacamole recipe, but delicious! Buen provecho!
Ingredients
(4 servings)
2 ripe small avocados
1 lime
1/4 cup onion, finely chopped
3 tablespoons fresh jalapeño pepper, finely chopped
1/4 cup chopped fresh cilantro leaves
¼ teaspoon salt
Instructions
1. Cut each avocado in half, working around the pit. Twist apart, and remove the pit with a knife. Peel off the skin and toss in a bowl. Add the lime juice to prevent from browning, mash the avocados.
2. Add the onion, Jalapeño pepper, cilantro and salt.
3. To serve as a dip, transfer to a serving dish, garnish with cilantro and serve with tortilla chips.
This was printed from MyColombianRecipes.com