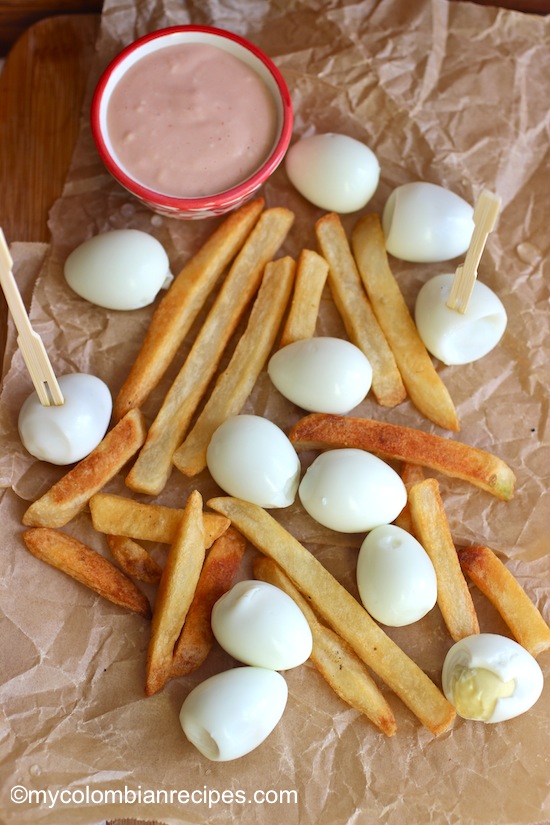 This may not be considered a recipe by some, but rather a couple of ingredients put on a plate and actually, I would agree. But no matter how you look at it, this popular Colombian appetizer is absolutely delicious!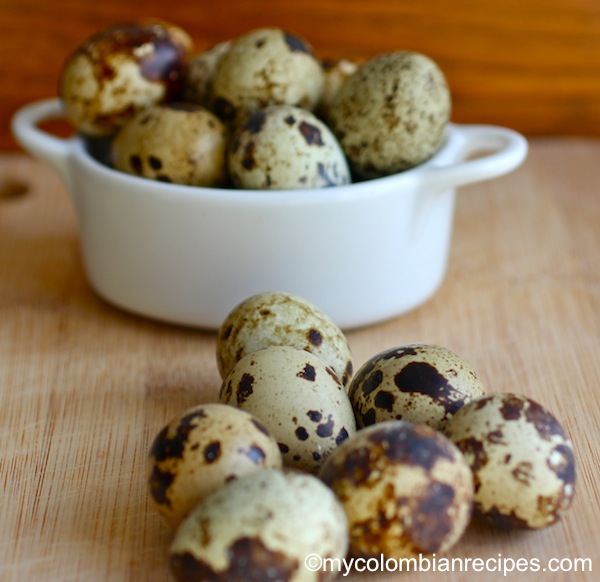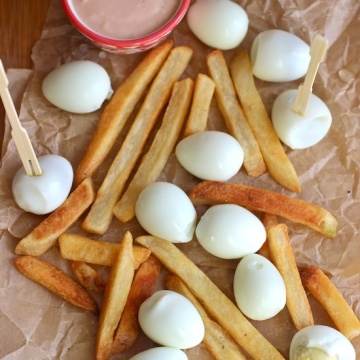 Huevitos de Codorniz con Salsa Rosada (Quail Eggs with Pink Sauce)
Ingredients
3

dozens of quail eggs

1

cup

of salsa rosada

recipe here

Fries to serve
Instructions
In a pot cover eggs with cold water by 1 inch and bring just to a boil. Remove pan from heat and let eggs stand, covered, 7 minutes for quail eggs.

Drain water from pan and run cold water over eggs, peel the shells and place the eggs on a serving platter. Season with salt and serve with pink sauce and fries on the side.

Huevitos de Codorniz con Salsa Rosada are one of those classic Colombian treats, something that no self-respecting hostess would be without in her repertoire. I don't remember a family party in Colombia without Huevitos de Codorniz on the menu. We all loved them and I couldn't wait for the next tray of quail eggs to come out of the kitchen.
They are a hit at parties, pair perfectly with a cold beer, and never fail to impress those who have yet to try them. They are delicious and easy to make and I'm sure all your guests will love this simple appetizer.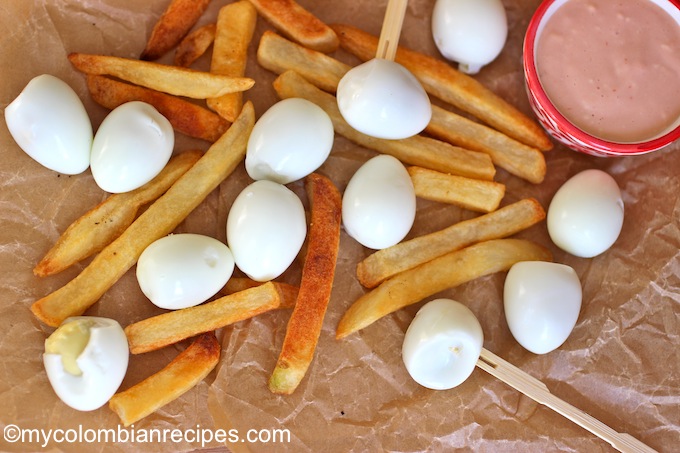 The World Cup Brazil 2014 is just around the corner, so if you watch the games and are looking for an easy to make appetizer that will delight your family and friends during the games, these Quail Eggs with Pink Sauce are perfect. By the way, I am very excited about the World Cup this year because Colombia is playing! 🙂
Buen provecho!