This is sponsored content from BlogHer and The Laughing Cow.
How do you eat healthy and manage your portions during the holiday season with everyone showering unhealthy, yet great tasting food choices on you?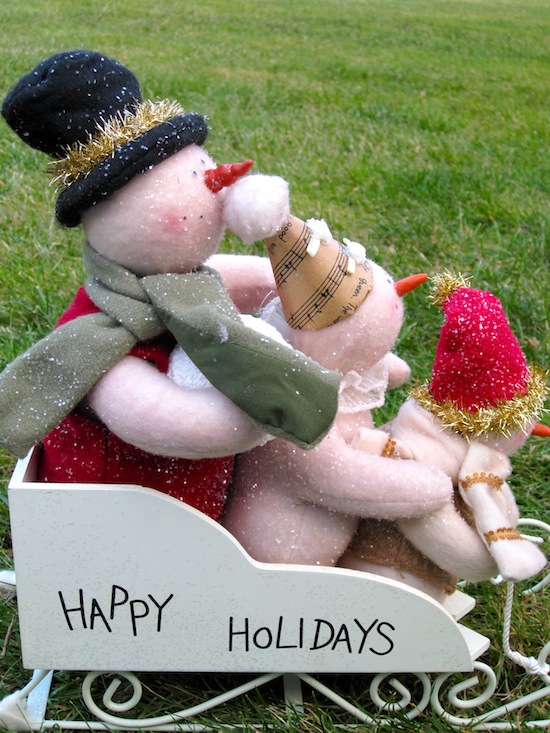 Everyone has a different idea of what constitutes eating healthy. Thanksgiving through New Years is a hard time for most people to maintain their waist line. Actually, no matter what time of year, I never like to watch what I eat!
Much of the holidays involves cooking and eating delicious foods made by family and friends. You may think that it isn't possible to enjoy holiday gatherings while eating healthy, and although it may be challenging, I actually think that it can be done!
I am a lucky girl because I don't have a sweet tooth nor am I a big drinker, and as I'm sure you know, alcohol and sweets have a lot of calories. Imagine the fat and calories you can eliminate by simply cutting out desserts and booze!
By not drinking and eating desserts, I am more able to enjoy the appetizers and the main courses. So you see, just by making these couple of adjustments, you can eat and enjoy most everything else, providing that you follow some other basic rules. Here are the rest of my tips for eating healthy and managing your portions during the holiday season...
1. Eat very small portions of everything, this way you can try all of the delicious foods at the parties without getting sick!
2. Only eat things that you really love and make you happy.
3. Eat healthy at home so you can really enjoy yourself at holiday parties.
4. If you have a choice between turkey and red meat, go for the turkey. Oh, and be sure to take the white meat and don't eat the skin if you can help it!
5. Fill your plate with salad before the main meal. By filling up on lettuce, you'll eat less after. Be sure to stay away from fattening dressings or you will defeat the purpose. If you can't find a bottle of low-cal dressing, just use some Balsamic mixed with water and Splenda for a great tasting, low-cal dressing.
6. While at a party, if you have the opportunity...dance, dance and dance. It is a great way to burn calories fast while having fun!
I am giving away a $150 Visa gift card from BlogHer! If you would like a chance to win, please leave a comment with your thoughts and tips as to how you eat healthy and manage your portions during the holiday season and you will be entered to win a $150 Visa gift card! Please keep your comments G-rated as any profanity or offensive content will automatically disqualify you from sweepstakes entry.
Rules:
No duplicate comments.
You may receive (2) total entries by selecting from the following entry methods:
a) Leave a comment in response to the sweepstakes prompt on this post
b) Tweet about this promotion and leave the URL to that tweet in a comment on this post
c) Blog about this promotion and leave the URL to that post in a comment on this post
d) Read the official rules for alternate form of entry.
This giveaway is open to US Residents age 18 or older.
Winners will be selected via random draw, and will be notified by e-mail.
You have 72 hours to get back to me, otherwise a new winner will be selected.
Click here for the official rules and don't forget to visit "The Daily Dose of Well-Being" to check out other blogger's stories and for more chances to win.
Also keep in mind the following as per the official rules:
-Please check to ensure we have your current, correct email address. Please do not leave your email address in the body of your comment but rather in the corresponding field on the comment form.
-Entries must be written in English. Sorry to anyone who only writes in Spanish, but I don't make the rules 🙂