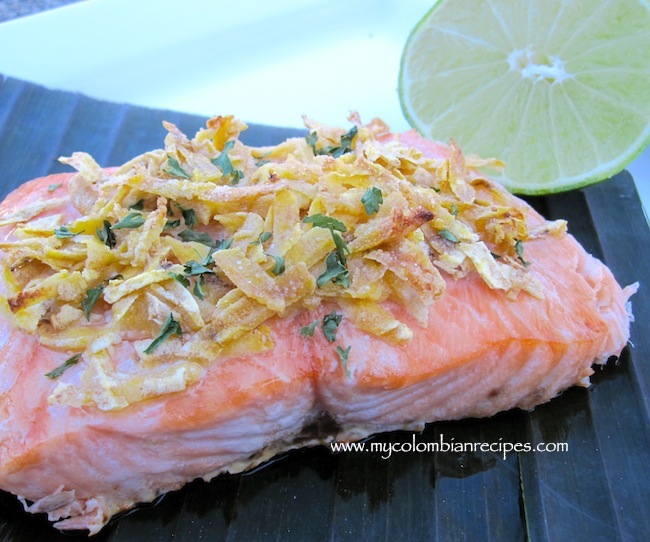 A simple dinner for the whole family, Salmon fillets baked with olive oil, cumin and garlic, and topped with a crust of grated green plantain. The result is a tender, flavorful, and flaky piece of fish. The green plantain crust gives the salmon an incredible texture.
I used salmon this time, but any fish will work. Cod, haddock, trout, or tilapia, would all be fantastic.
Buen provecho!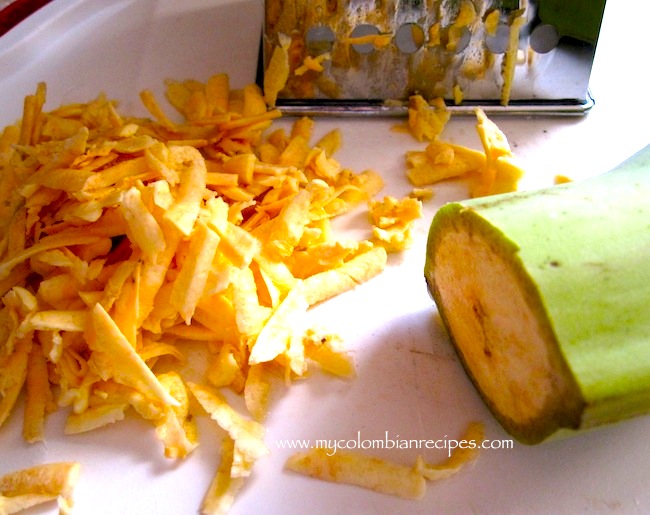 Ingredients
(4 servings)
1 tablespoon ground cumin
2 tablespoons chopped fresh cilantro
2 garlic cloves, minced
2 tablespoons olive oil
Juice of 1 lime
1 green plantain, peeled and grated
4 salmon fillets, skin removed
Salt and freshly ground pepper, to taste
Directions
Preheat the oven to 425 degrees.
In a small bowl, stir together the cumin, cilantro, garlic, olive oil and lime juice. Coat one side of the salmon fillets with the cumin mixture, then sprinkle evenly with the grated green plantain, gently pressing to adhere.

Arrange the fillets, crusted side up, in a baking pan Bake until the fillets are barely opaque and the topping is golden brown, about 12 to 15 minutes. Season with salt and pepper and serve immediately.
This was printed from MyColombianRecipes.com