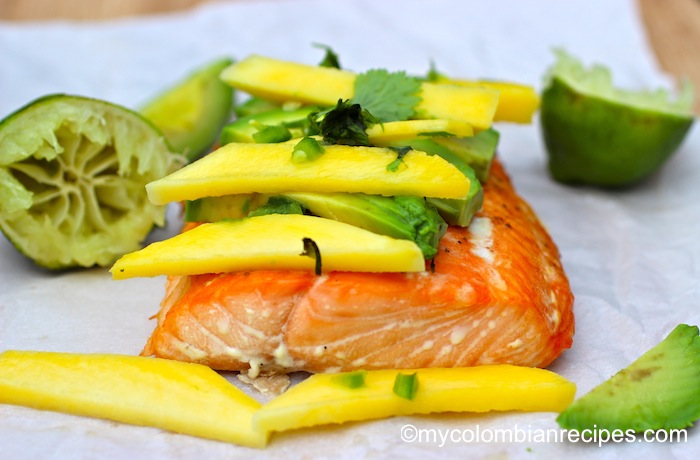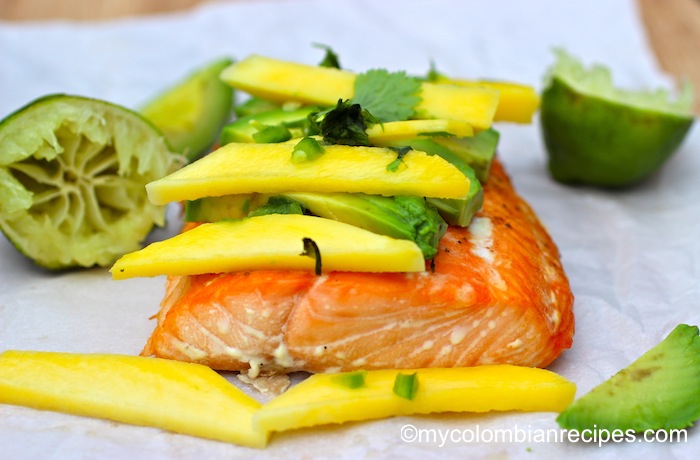 Today I want to share something fresh and delicious, just the kind of recipe we could all use in our repertoire, an easy, wonderful salmon dish to feed your family, which can easily be doubled or tripled to serve a crowd.
I love dishes like this Salmon with Mango and Avocado that require minimal preparation and I can get on the table in less than 30 minutes. Can you believe that? This dish takes less than 30 minutes to make!  A perfect weeknight meal that everyone will love!
Buen provecho!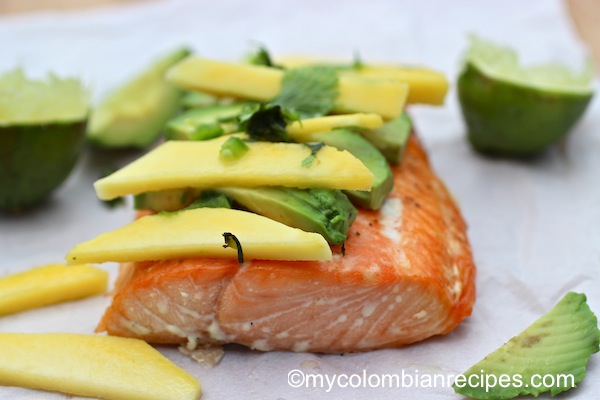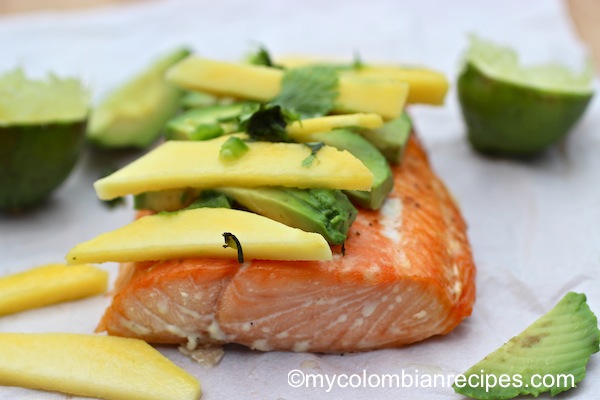 Ingredients
2 pounds salmon, cut into 4 pieces
1 tablespoon olive oil
1 teaspoon ground cumin
1/4 teasspoon chili powder
Salt and pepper

Salsa

1 avocado, peeled and sliced
1 mango, peeled and sliced
2 tablespoons of lime juice
3 tablespoons chopped cilantro
Salt and pepper to your taste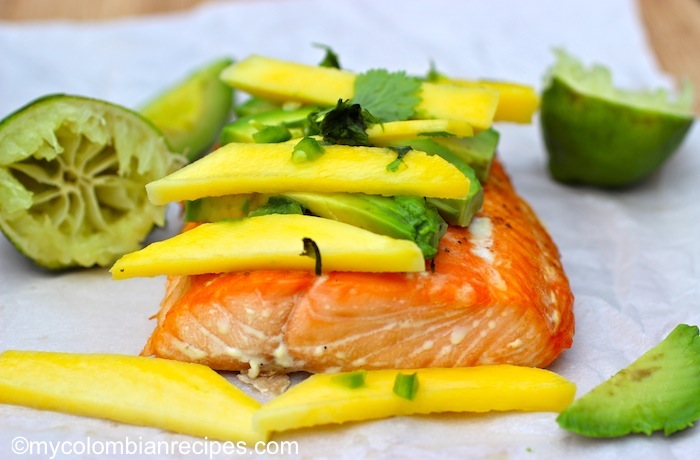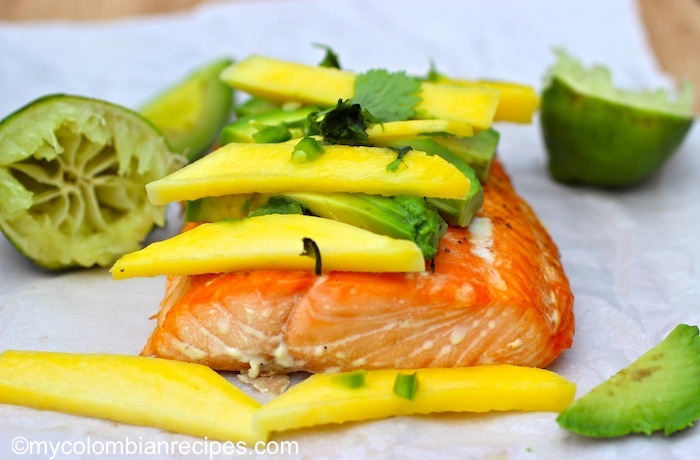 Directions
Preheat the oven to 450 degrees F.
Rub the salmon with olive oil and season with cumin,chili powder, salt and pepper. Place salmon, skin side down, on a non-stick baking sheet.
Bake until salmon is cooked through, about 12 to 15 minutes.
Meanwhile make the salsa, combine the avocado, mango, cilantro, lime juice and salt in a bowl and mix well, chill until ready to use.
Serve the salmon topped with the avocado-mango salsa.
This was printed from MyColombianRecipes.com