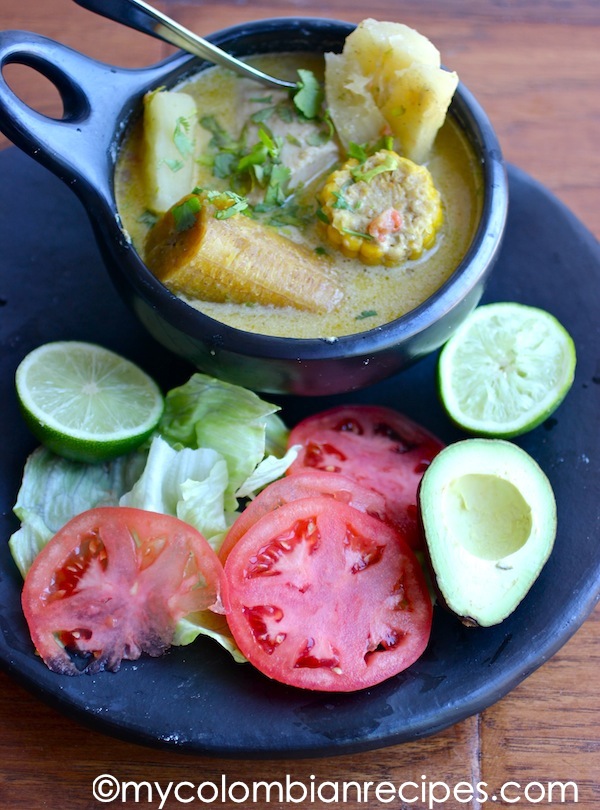 Sancocho de Pescado con Coco is a traditional Colombian soup from the coastal region of the country. This Fish and Coconut Soup is thick, almost a stew, and the combination of flavors is wonderful. I love this dish and make it often. The fish balances out the sweetness of the coconut milk perfectly.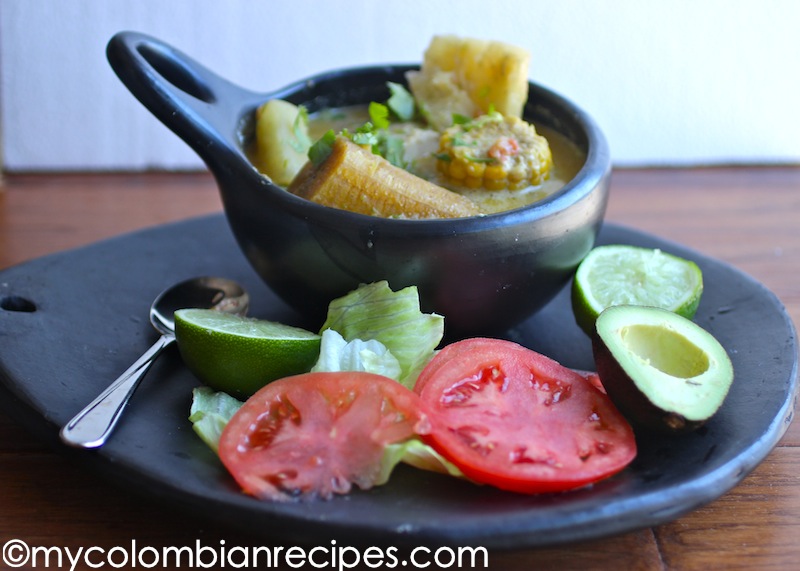 Traditionally this soup is prepared using homemade fish broth, which is usually made with fish heads and bones, but you can also use store bought seafood stock like I did, or just use water instead. The soup came together quickly and was in the pot simmering away in no time. The aromas coming from the pot and throughout the kitchen transported me back to my trips to Cartagena. Creamy, comforting, flavorful, and addicting, this Sancocho de Pescado con Coco is a winner.
Buen provecho!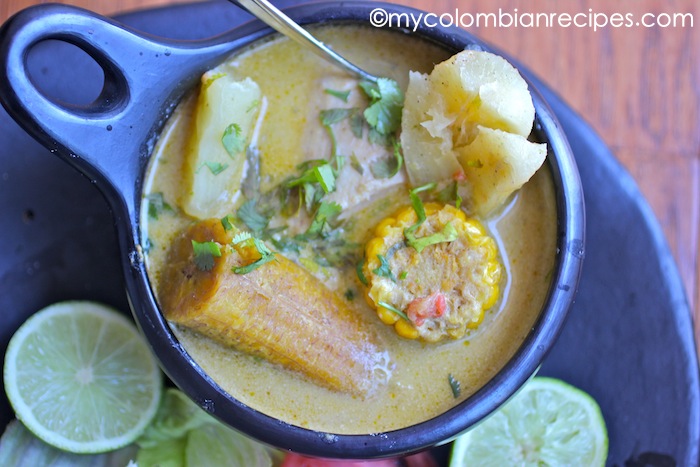 Cook's note: You can make your own fish stock using 1 pound fish heads and bones, water, onion and garlic. Cook for about 30 minutes and strain the broth.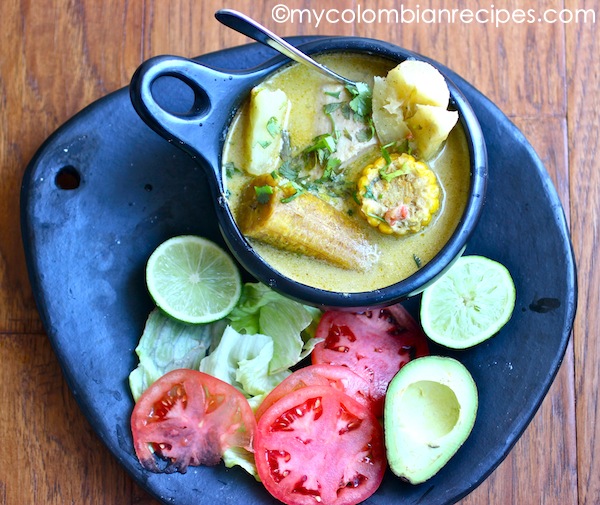 Ingredients
2 pounds white fish fillets (mahi-mahi, halibut, swordfish, cod or sea bass), cut into large pieces.
5 cups of fish stock
3 cups of coconut milk fresh or canned
2 tablespoons butter
1 cup chopped onion
4 garlic cloves, crushed
1/2 red bell pepper, diced
1/2 green bell pepper, diced
2 tomatoes, peeled and diced
1 scallion, chopped
1 teaspoon ground cumin
1/2 teaspoon ground achiote
1 green plantain, peeled and cut into pieces
1 pound yuca, peeled and quartered, fresh or frozen
2 corn ears, cut into pieces
1/4 finely chopped cilantro or parsley
Salt and pepper to taste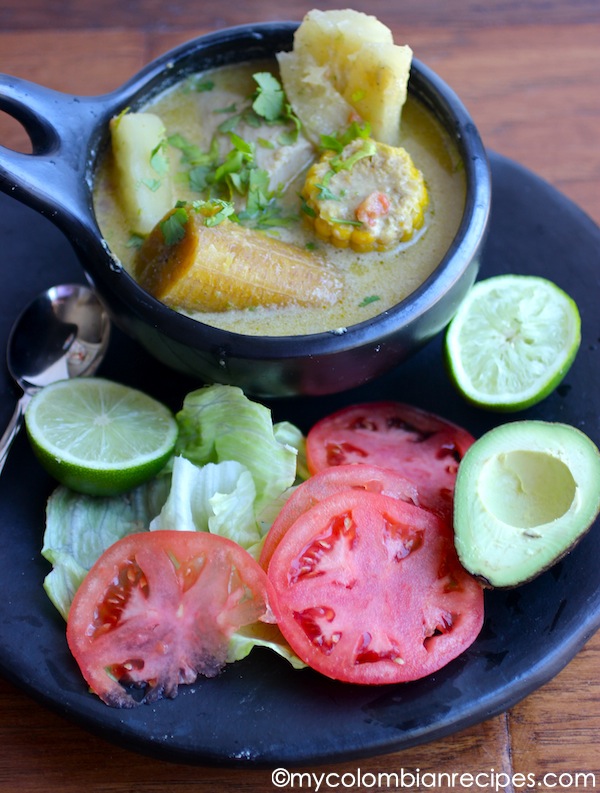 Directions
Heat the butter over medium heat, add the onions, garlic, peppers, tomatoes, scallions, achiote powder, cumin, and salt, and cook over low heat until the onions are tender, about 10 minutes.
Add the fish broth and bring to a boil. Add the corn, plantains and yuca. Simmer for about 30 minutes or until the vegetables are cooked.
Add the coconut milk and fish, cook on low heat until the fish is cooked, about 8-10 minutes.
Sprinkle with the chopped cilantro and serve warm with lime wedges.
This was printed from MyColombianRecipes.com