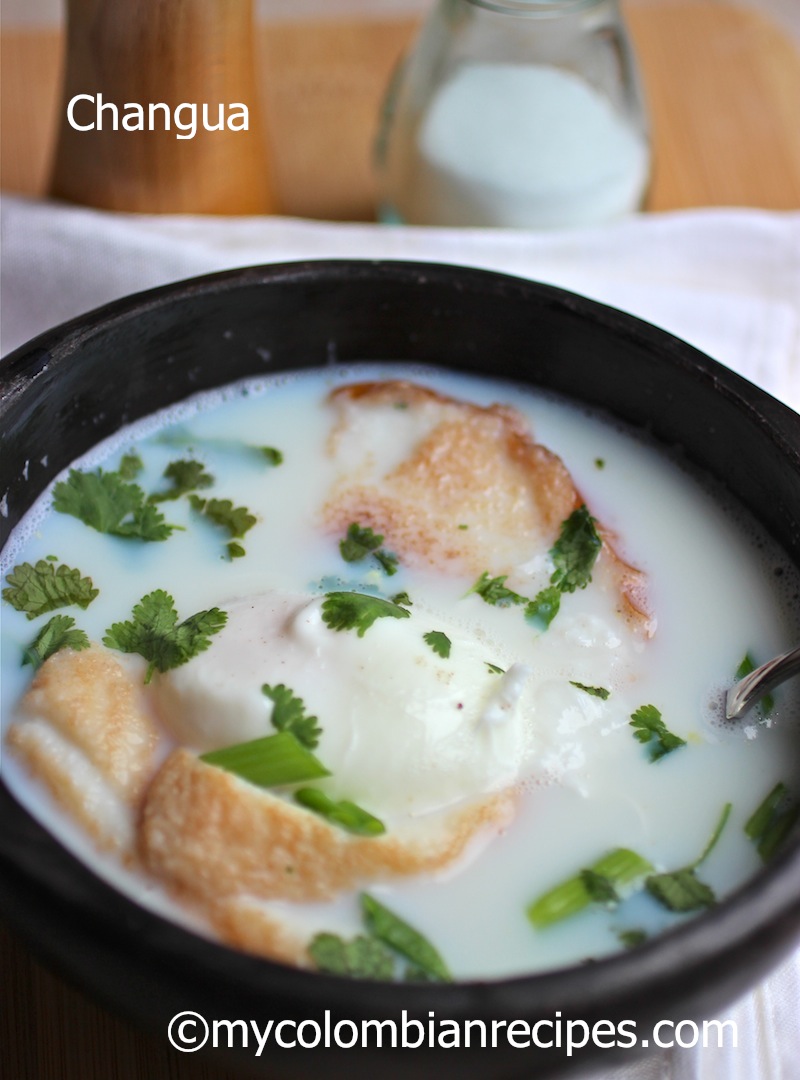 Changua is a typical breakfast in Bogotá, the capital of Colombia. Until recently, I had never made Changua and I didn't have a recipe. My mom loves this egg soup, so I gave her a call hoping that she had a recipe. Well, she did so now that's two of mom's recipes in a row.
In Bogotá, Changua is served for breakfast with bread on the side, but this soup can be eaten at any time of the day. It is also known to help with a hangover, so you can try it after your next party and let me know if it helped.

Ingredients
(4 servings)
4 cups milk
2 cups water
4 eggs
½ cup chopped fresh cilantro, plus more for serving
3 scallions chopped
Salt and pepper
Bread with butter to serve
Directions
1. Place the milk and water in a medium pot and bring to a boil. Add the onion, salt and pepper and cook for 3 minutes. Reduce the heat to medium and add the eggs without breaking them.
2. Let the eggs cook for 3 minutes and add the cilantro.
3. Serve warm with bread on the side and garnish with fresh cilantro.

If you liked this post, you can say thanks by sharing it:
Related Posts