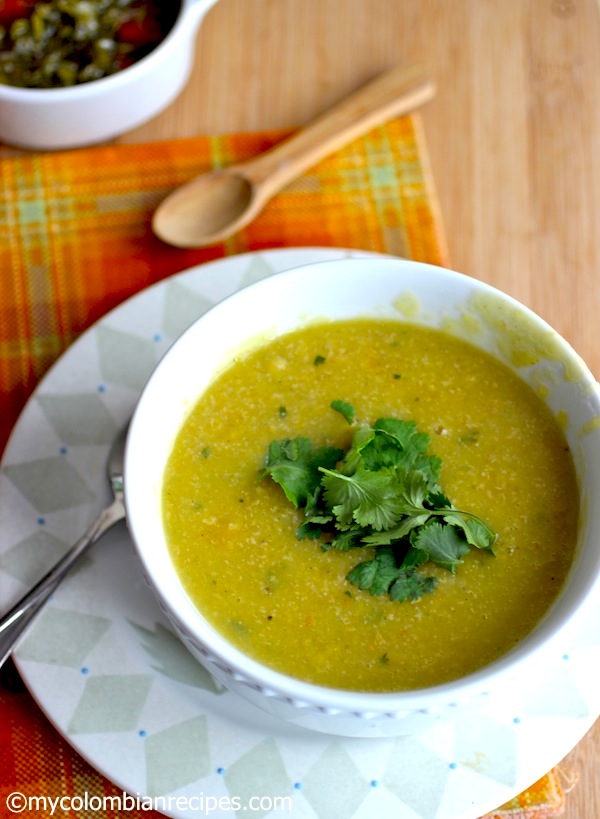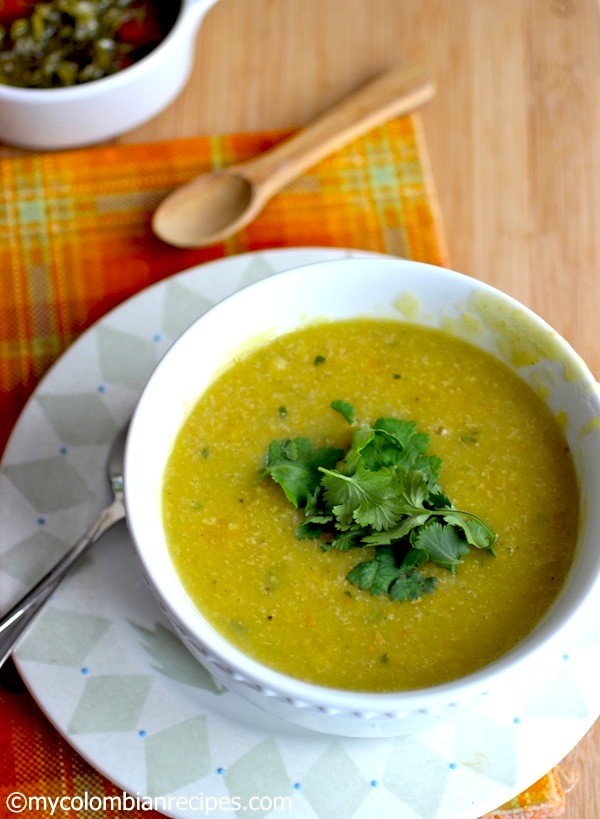 I absolutely love soups! I have already shared many soup recipes on my site, and there are a lot more to come! The thing I love about soups, like this one, are how easy they are to make and how quickly they come together. I've had this Crema de Plátano Verde recipe waiting to be posted for months, probably since November and I am excited to share it with you.
This Creamy Plantain Soup is very simple to make and absolutely delicious. Make it for dinner or fix a batch ahead of time and keep it in the fridge for an easy lunch to-go!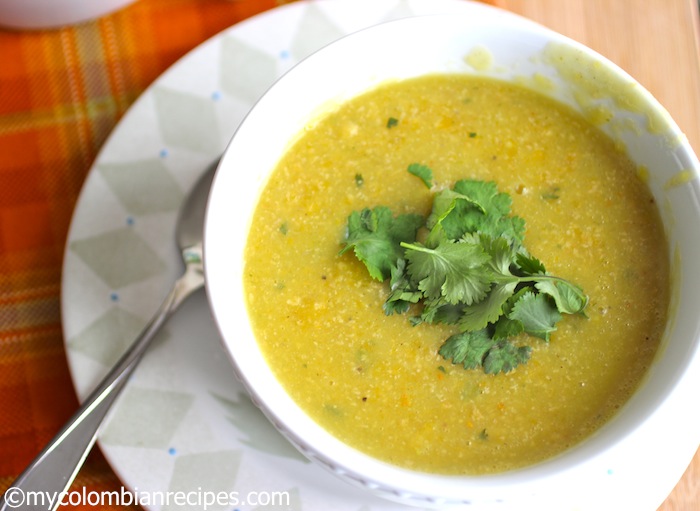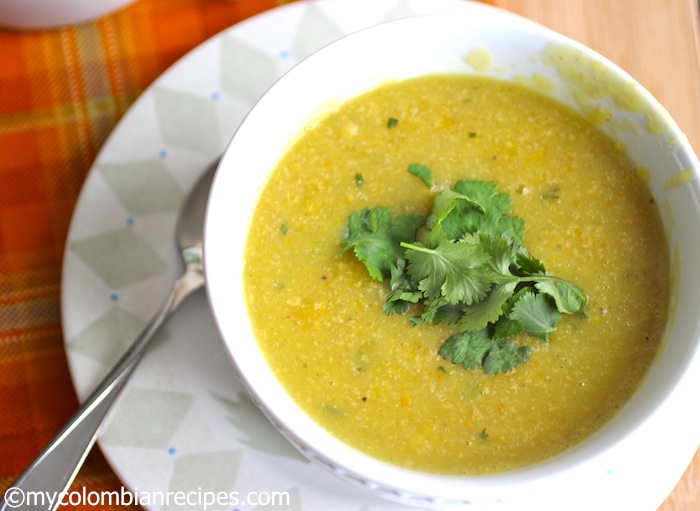 As I've mentioned many times, we Colombians love soups any time of the year. Spring, Summer, Fall, Winter, we eat soup all year round, rain or shine, and hot or cold outside. But nothing is quite like a hot bowl of soup during the winter months.
You could also add chicken or crispy bacon to this soup, but I swear it doesn't need it.
Buen provecho!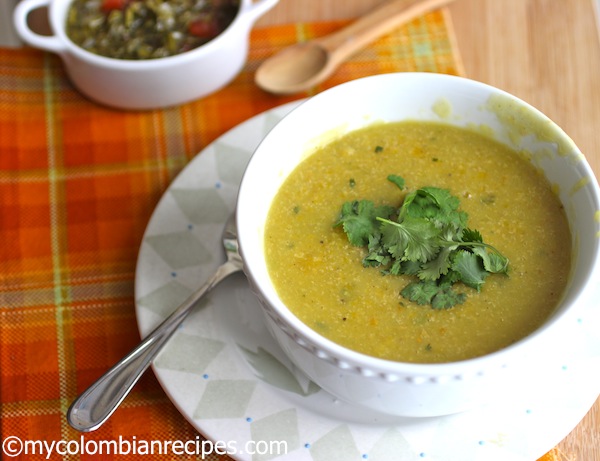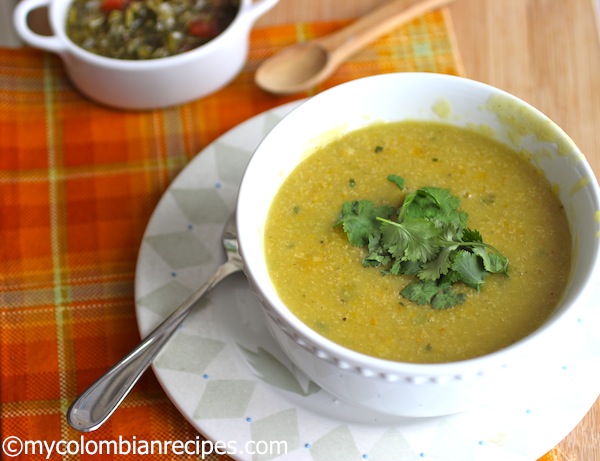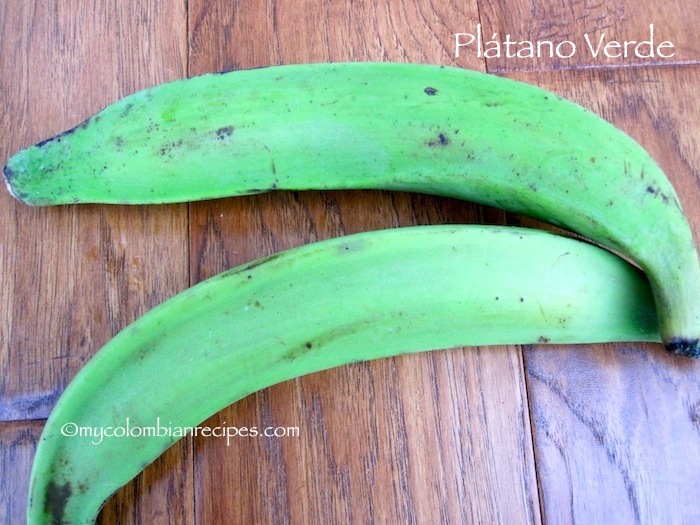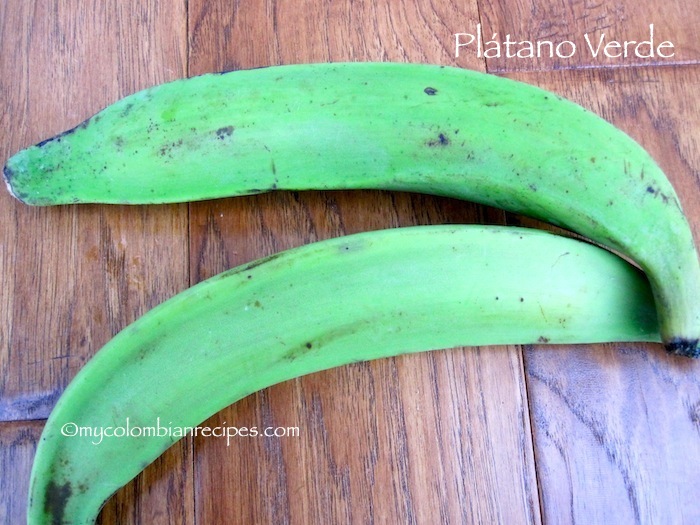 Ingredients
(4 Servings)
3 green plantains, peeled and sliced into small chunks
8 cups of chicken, beef or vegetable broth or more if needed
1 cup chopped onion
4 garlic cloves, minced
2 scallions, chopped
Salt and pepper, to your taste
1 large carrot peeled and diced
1/2 teaspoon ground cumin powder
1/4 cup cilantro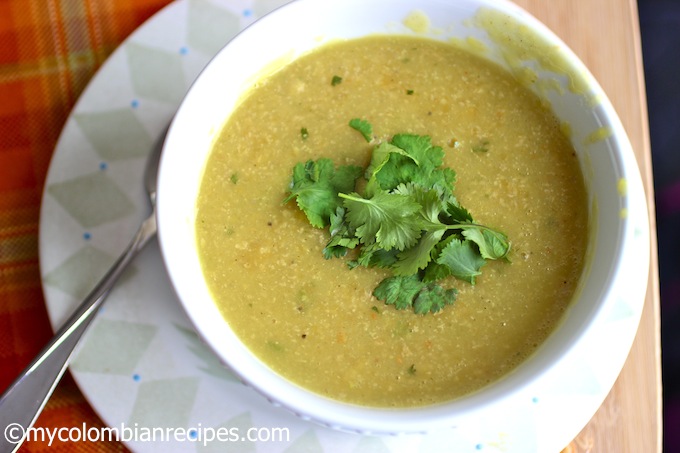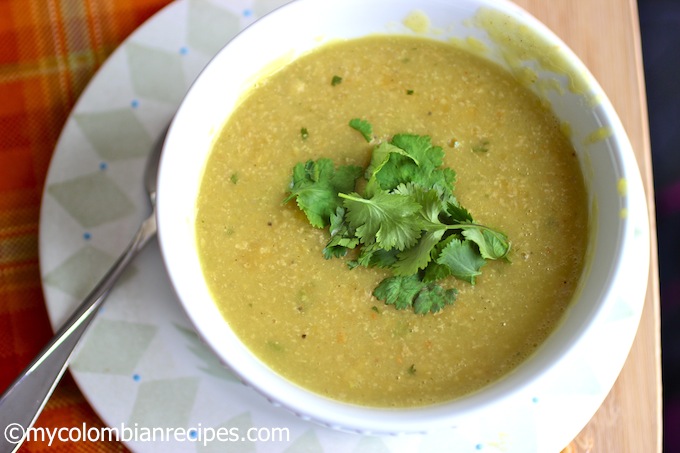 Directions
Place the onion, garlic, scallions and one cup of broth in a blender and blend for about 30 seconds.
Place the broth mixture in a medium pot and bring to a boil. Reduce the heat to medium and add the rest of the ingredients, except the cilantro.
Cover the pot and reduce the heat to medium low and cook for 30 minutes or until the plantains are very tender.
Transfer the soup to a blender and purée. Add the purée soup back to the pot, stir and cook for 10 more minutes. Add more broth if necessary
Divide the soup in bowls and sprinkle with fresh cilantro on top. Serve with avocado and aji.
This was printed from MyColombianRecipes.com