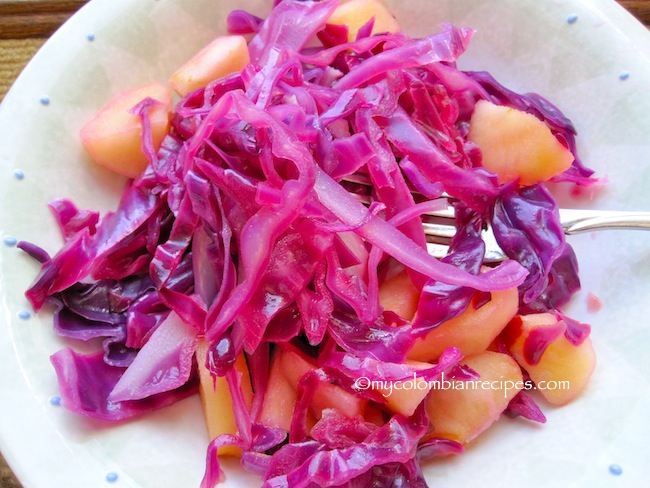 I'm back after a week of a much needed vacation at the beach and ready to share new and delicious recipes with you guys.
This Purple Cabbage and Apple Salad is one of the many side dishes I was served at family parties when I was growing up. This is a very simple vegetarian recipe that is perfect as a side salad or served up as a burger topping for a delicious and light summer lunch. This salad can be made in advance, making it perfect for picnics. A special thanks to my aunt in Florida who supplied me with the ingredients for the dressing.
Buen provecho!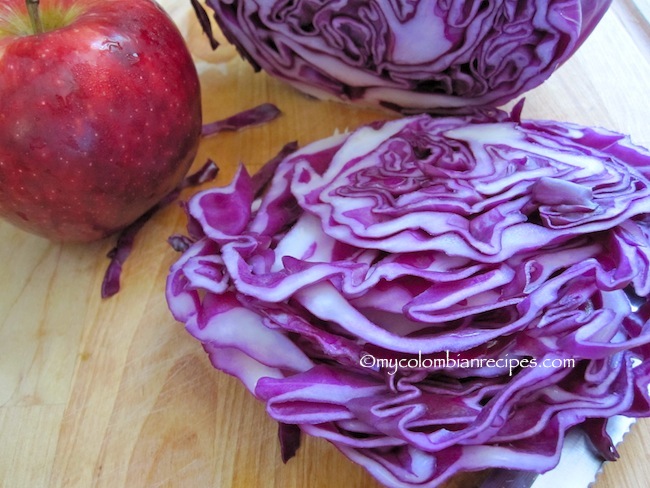 Ingredients:
(6-8 servings)
1 small purple cabbage, shredded
1 cup hot water
3 red apples, peeled and diced
2 tablespoons of butter
1/2 cup white onion, finely chopped
1/3 cup white vinegar
Salt and pepper to taste
1/4 cup of sugar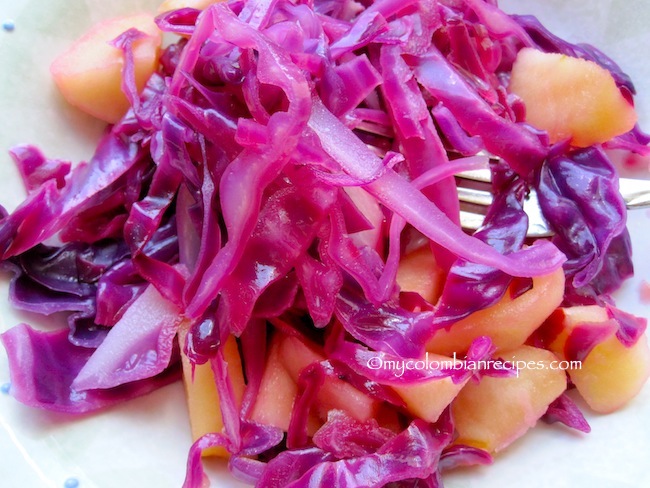 Directions
Place the cabbage and hot water in a pot. Cover and let sit for 15 minutes. Drain and set aside.
Melt the butter in a sauce pan and add the onions. Cook for about 7 minutes or until onions are tender. Add the apples and cook for 3 minutes more stirring often.
Add the cabbage, vinegar, salt, pepper and sugar. Stir well and cover the pan. Cook for about 5 minutes more.
This was printed from MyColombianRecipes.com