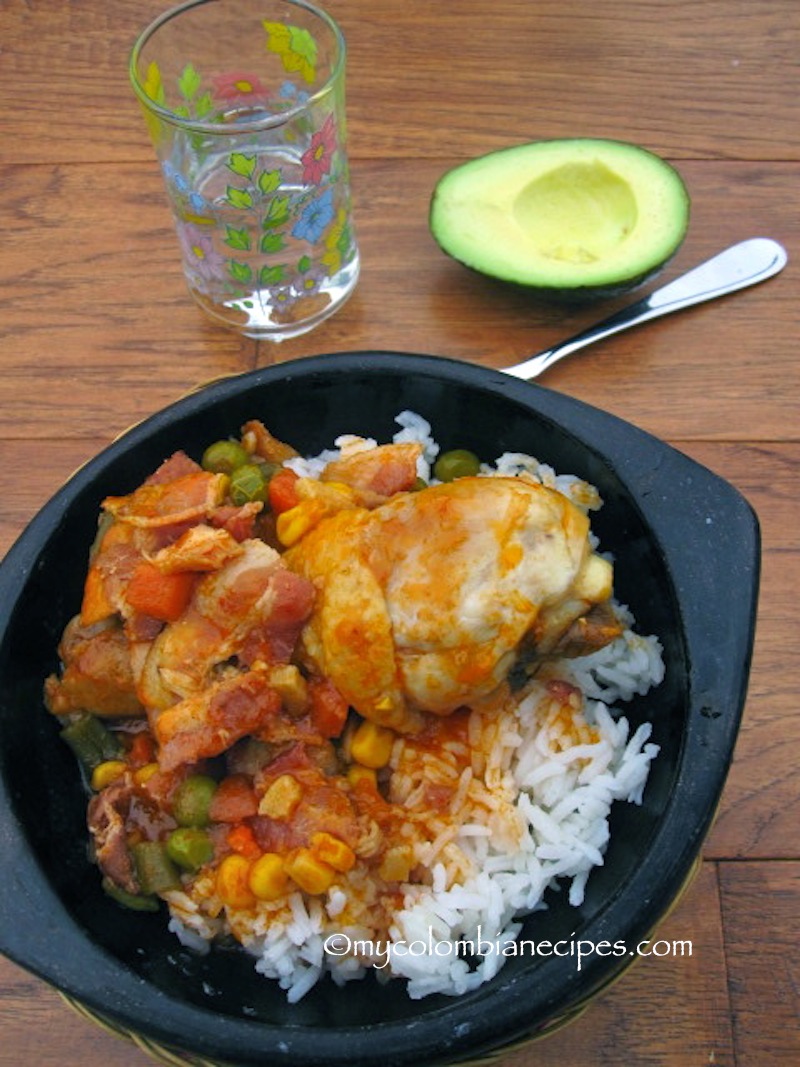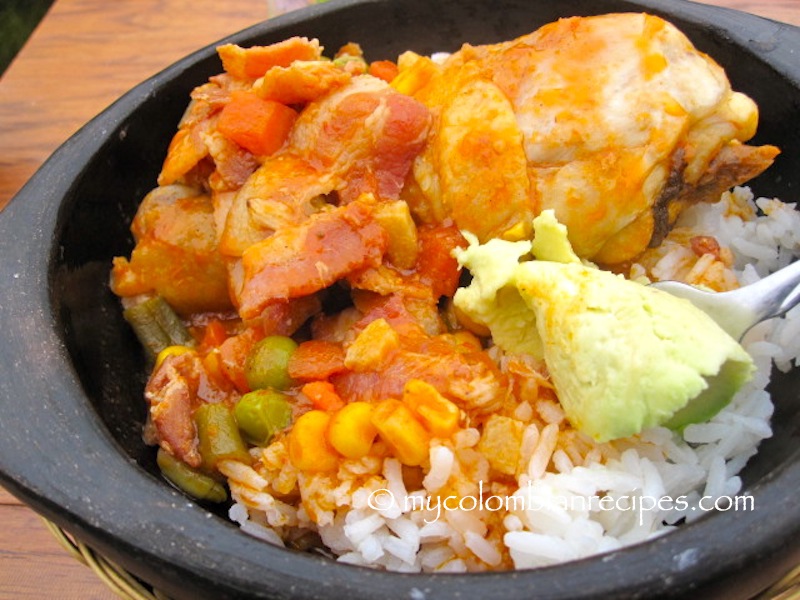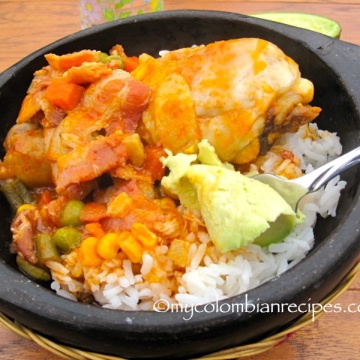 Estofado de Pollo con Tocineta (Chicken Stew with Bacon)
Ingredients
8

chicken legs

Salt and ground pepper

to taste

1

tablespoon

of oil

6

oz.

bacon

cut into pieces

1

onion

diced

4

garlic cloves

minced

2

scallions

finely chopped

1

red bell pepper

chopped

1

green bell pepper

chopped

1

teaspoon

of ground cumin

1

cup

of crushed tomatoes

2

tablespoon

of tomato paste

2

cups

chicken broth

1

cup

frozen peas

1

cup

frozen corn

1

cup

of diced carrots

1

cup

of green beans cut into small pieces
Instructions
Season the chicken on both sides with salt and black pepper. In a large pot over medium-high heat, warm the oil. Add the chicken pieces, in batches if necessary. Cook, turning once, until browned on both sides, about 5 minutes per side. Transfer to a plate.

Add the bacon, scallions, garlic, bell peppers and onion to the pot. Season with salt and pepper and cook until they are tender, about 5 minutes. Add the cumin, tomatoes, tomato paste, the chicken broth and bring to a boil. Return the chicken to the pot, reduce the heat to low, cover and simmer, about 20 minutes.

Add the peas, corn, carrots and green beans. Cover and continue cooking for 10 minutes more. Uncover and simmer until the chicken is tender, about 15 minutes more. Serve warm over white rice.
My grandmother was such an inspiration to me. She was strong, loving, generous, a wonderful homemaker. We were truly blessed when we were able to eat a meal at her house, as they were always authentic, fresh and delicious Colombian food.
A chicken dish in Mamita's kitchen would not be based solely on the boneless breasts. The meat on the bone give the dish a flavor that boneless chicken meat cannot. Even if we only wanted to eat the breasts, she would tell us to throw in a few wings just for flavor!
Food has always been an important component in my family. Mamita always made wonderful Colombian meals every Sunday for her entire family. Those mealtimes were always filled with happiness and love. This Estofado de Pollo con Tocineta was one of my favorite dishes to have at Mamita's house. She served it over white rice to soak up the savory sauce, with avocado on the side.
Buen provecho!