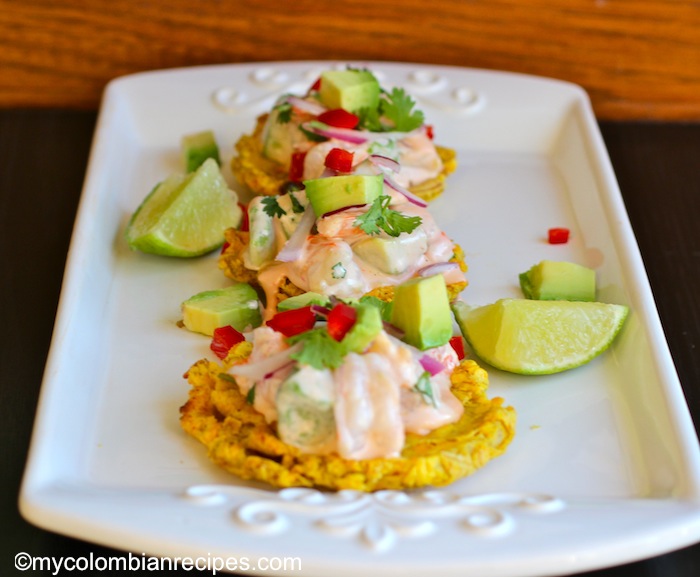 These traditional Patacones topped with a delicious shrimp and avocado salad are very easy to prepare and ideal to serve as a delicious snack at any time of the day.
Buen provecho!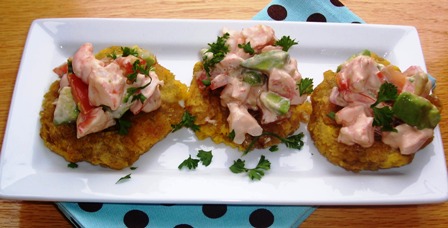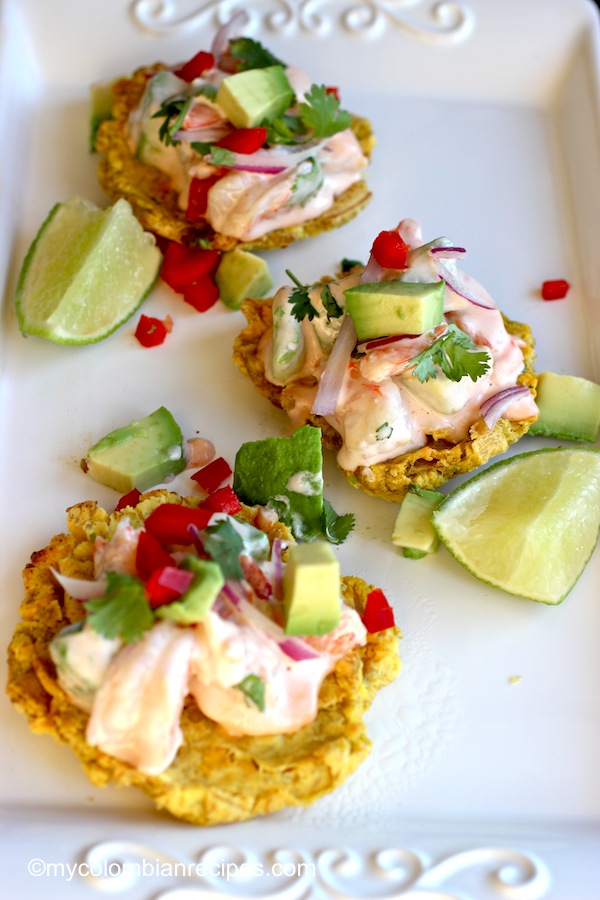 Ingredients
(12 Patacones)
1 pound large shrimp, peeled and deveined
1 small ripe avocado, cut into ½ inch pieces
1/3 cup salsa rosada
¼ chopped fresh tomato
4 tablespoons lime juice
2 tablespoons chopped red onion
¼ teaspoon salt
¼ teaspoon pepper
1 tablespoon chopped fresh cilantro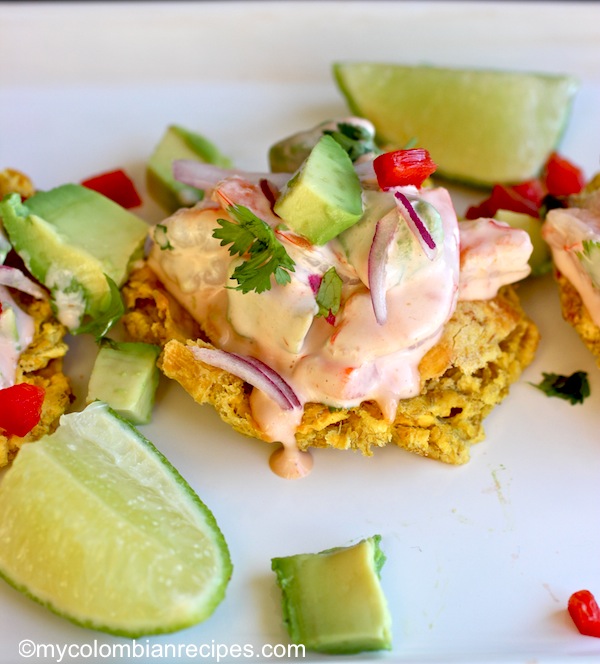 Directions
Make 12 Patacones or fried green plantains, cover with foil and set aside.
In a small pot, over medium heat cook the shrimp until they are pink.
When the shrimp is cooking in a medium bowl, whisk together the salsa rosada, lime juice, onion, tomato, salt, pepper, avocado and cilantro. Top each patacon with the salad and serve.
This was printed from MyColombianRecipes.com