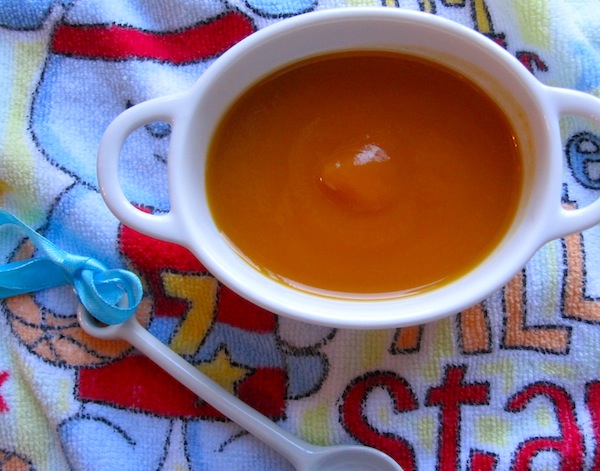 Some of my readers often email asking me if I make my own baby foods, so I decided to answer that question in a post. I do make my baby's food at home and I can't tell you how easy it is!
I simply buy organic vegetables and fruits, like sweet potatoes, peas, broccoli, cauliflower, green beans, zucchini, peaches, pineapple, mangoes, butternut squash and other seasonal fruits and vegetables. I peel and stem them, and place them in the blender or food processor to puree. I also keep store bought organic baby foods on hand for on the go.
Now that the baby is getting bigger, I am trying some finger foods and making him soups as well. I will post some of those ideas and recipes in another post.