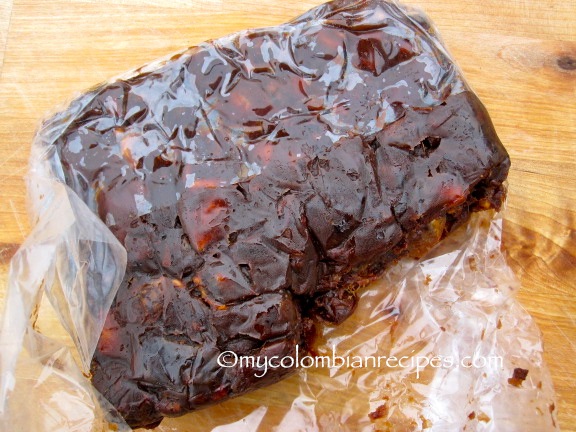 Tamarind is a sweet and sour fruit very popular in Colombian cuisine. We use it to make tamarind juice (jugo de tamarindo), desserts and sauces for savory dishes.
I find dried tamarind at Hispanic markets in the US, sold either in their pods or in blocks with seeds. I usually buy the blocks, so I have less work to do.
What do you need to make the pulp:
(About 2 cups of pulp)
1 (14-ounce) block of tamarind
2 cups of water
Directions
Place the tamarind block and water in a bowl

Let it soak for 20 to 25 minutes. Using your hands grab a handful of the tamarind pods and squeeze the pulp hard to separate it from the seeds.

Discard the seeds and keep the purée. Do this process until you have a thick and smooth pulp in the bowl.

ransfer to a glass jar and place in the refrigerator. To freeze the pulp, place it in ice trays.
This was printed from MyColombianRecipes.com