A backyard party with friends and family is one of my favorite things to do during the summer. It's always a pleasure to spend a Saturday or Sunday afternoon with the people I love and good food. It's also a great way to celebrate a special occasion like a baby shower, birthday party, anniversary and of course, the Fourth of July.
Why not turn an ordinary outdoor summer party into a unique event with inspiration from Latin America, featuring ceviches, guacamole, tropical fruit juices, and paletas (Latin popsicles)?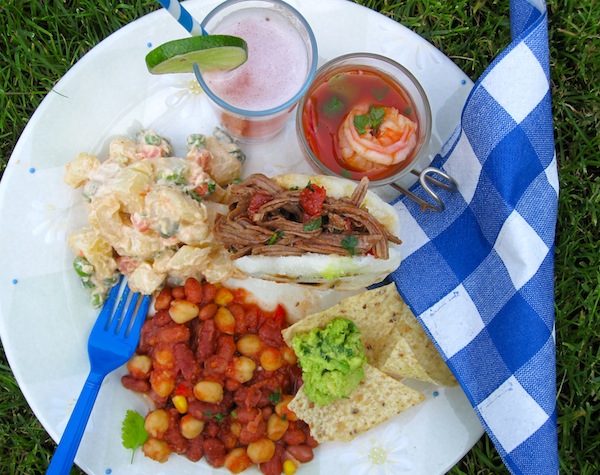 The first important decision is the budget and your guest list. If you won't be sending invitations, it is a good idea to call or email your guests at least one week in advance, then plan your menu and how much work you want to do once your guests arrive. I prefer to enjoy my time with guests rather than spending time monitoring the flames of my grill. So, I keep it simple, keep the grill off and cook everything in advance and serve it at room temperature. When it comes time to serve, I prefer doing that buffet-style.
No matter what kind of party you are throwing, don't forget the drinks. A cold beer is always popular during summer months, as are fruit juices, sodas, and water, but for a Latin twist, why not make some margaritas and mojitos! I have also included a recipe below for Strawberry Limeade, a popular Colombian drink.
The final step is to consider a few decorations, including simple touches for your tables. A beautiful centerpiece doesn't have to be expensive. Fill a glass vase with flowers from your garden or your local flower shop. Fresh fruit in a ceramic bowl is another fantastic and simple centerpiece idea. Use bright colors that work in harmony with the outdoor setting and the Latin party theme. Paper cups and plastic utensils are easier, but everyday dishes can also be used outside, and be sure to have a place for your guests to dispose of their trash.
Music is a must at a Latin-style party, as we Latinos love dancing!Merengue, Salsa, Cumbia, Bachata and Reggaeton are all great choices.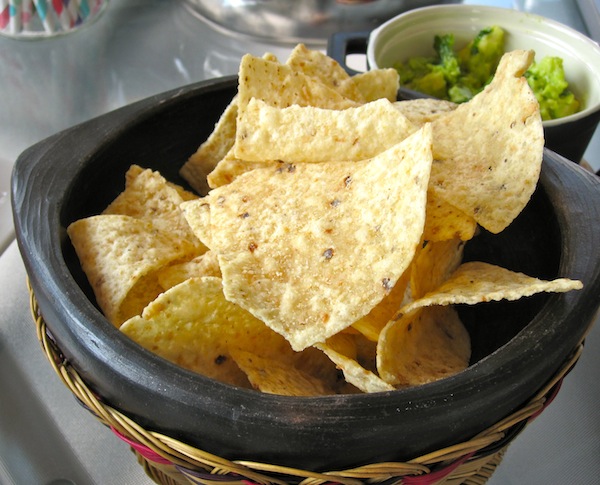 My Latin-inspired menu includes: shrimp ceviche shots, chips with guacamole, Carne Desmechada (pulled beef stuffed arepas), vegetarian chili, and Ensalada Rusa (Latin-style potato salad), Strawberry Limeade and Paletas de Mango.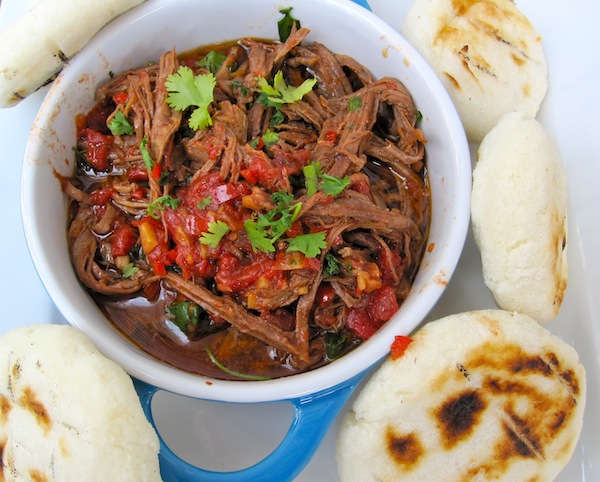 Start with a big batch of Strawberry Limeade and serve it up as the guests arrive. Ceviche shots and chips and guacamole are great appetizers. Bottled beer, water and sodas on ice make it easier for guests to serve themselves—don't forget the bottle opener! My potato salad and vegetarian chili will make any vegetarian happy and they make a wonderful complement to my slow-cooked shredded beef stuffed arepas. For dessert, nothing can beat a refreshing Paleta de Mango (mango popsicle), and you can make those the day before.
Buen Provecho!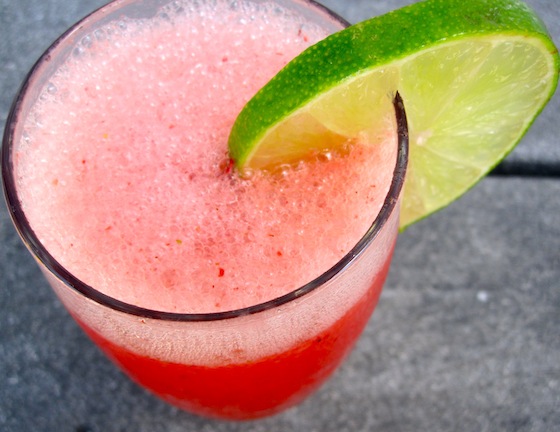 Limonada de Fresa(Strawberry Limeade Recipe):
Ingredients:
(About 4 servings)
4 cups water
1 cup sugar
1 cup fresh lime juice
½ pound fresh strawberries, hulled and halved
Ice
Directions:
1. Place the strawberries, 2 cups water and sugar in a pot. Cook over medium heat for 5 minutes. Let the mixture cool and set aside.
2. Place the mixture in a blender with the lime juice, remaining water and ice cubes. Blend and then strain into a clean pitcher.
3. Add ice cubes and serve cold.
Ensalada Rusa(Latin-Style Potato Salad Recipe):
Ingredients:
(6-8 servings)
6 large peeled potatoes, cooked and diced
1 cup mayonnaise
1 cup diced and cooked carrots
1 cup cooked peas
¼ cup creme fraiche or crema de leche
Salt and pepper
⅓ cup grated onion
¼ cup chopped fresh cilantro or parsley
½ teaspoon ground cumin
¼ teaspoon paprika
Juice of ½ lime
Directions:
1. In a small bowl whisk together the mayonnaise, creme fraiche, lime juice, salt, pepper and cumin. Set aside.
2. Place the potatoes in a large bowl, add the onions, carrots, peas and cilantro. Add the mayonnaise mixture and toss well. Refrigerate until ready to serve.
3. Serve Cold or at room temperature.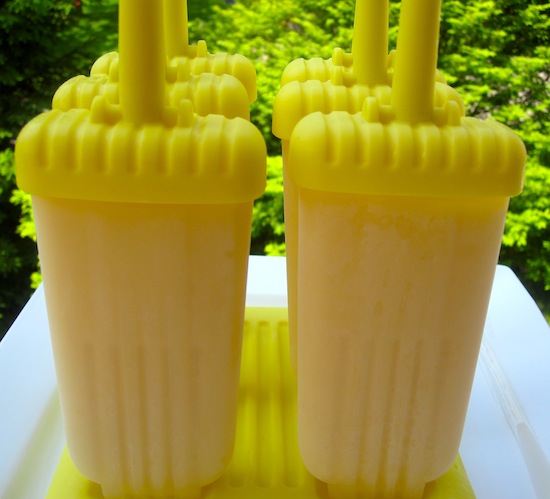 Paletas de Mango(Mango Popsicles Recipe):
Ingredients:
(About 6 paletas)
14 oz mango pulp
1 cup heavy cream
½ cup milk
1 teaspoon cornstarch
1 (15 oz) can sweetened condensed milk
2 tablespoons sugar
Directions
1. Place all the ingredient in a blender. Blend until well combined.
2. Pour into popsicle molds or paper cups. If using cups, you'll need to insert wooden popsicle sticks. Freeze for about 4 hours, or until firm.
This post is part of the BlogHer Summer Entertaining series, which includes 100 percent editorial content presented by a participating sponsor. Our advertisers do not produce editorial content. This post is made possible by Home Depot and BlogHer.