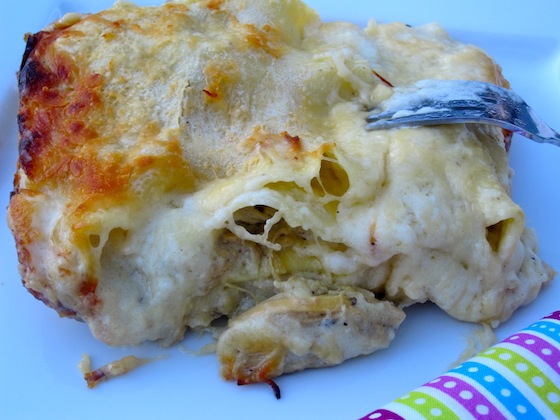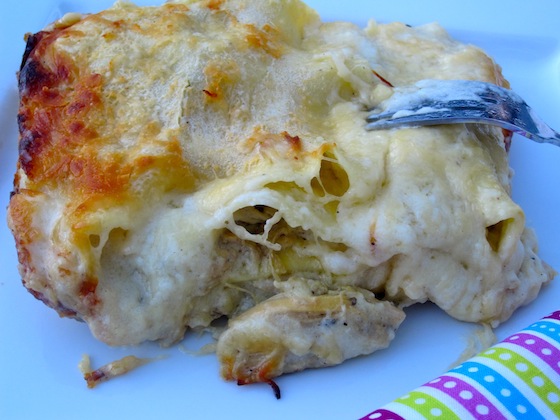 Happy December everyone!
There are those dishes that are all about comfort. I don't know about you, but I find endless possibilities to create comfort food with pasta dishes, especially in a lasagna dish with different flavors and textures. This lasagna with chicken, mushrooms and white sauce is popular in Colombia and I absolutely love it!
A simple recipe, wonderful on the day it's made, and just as good the next day. Serve it with a tossed green salad on the side for a perfect lunch.
Buen provecho!
Ingredients
(Serves 8-10)
1 lb. dried lasagna noodles
4 chicken breast cooked and shredded
1/2 cup chicken broth
Salt and freshly ground pepper, to taste
3 Tbs. olive oil
1 pound portobello mushrooms, diced
1/2 tablespoon of fresh thyme

2 garlic cloves, minced
1/4 cup finely chopped onions
3 cups milk
4 Tbs. unsalted butter
1/4 cup all-purpose flour
Freshly grated nutmeg, to taste
1 lb. whole-milk mozzarella cheese, shredded
1 cup grated Parmesan cheese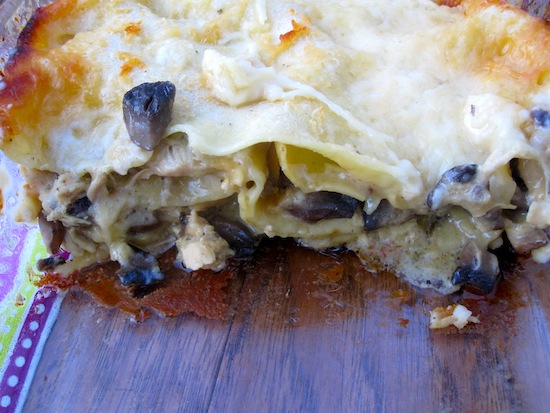 Directions
Bring a large pot full of salted water to a boil over high heat. Add the noodles and cook until al dente, 8 to 12 minutes. Drain, immerse in cold water to cool and drain again. Lay the noodles on a towel and cover.
In a fry pan over medium-low heat, warm the olive oil. Add the mushrooms, thyme, onion, garlic and sauté until very soft and lightly golden, about 15 minutes. Add the shredded chicken and chicken broth, stir and cook for about 5 more minutes. Set aside.
In a saucepan over medium heat, bring the milk to just below a boil. In another saucepan over medium-high heat, melt the butter. Stir the flour into the butter and cook, stirring, for 2 minutes. Remove from the heat and gradually whisk in the hot milk. Set over medium-low heat and cook, stirring, until thick and smooth, 3 to 4 minutes. Season with salt, pepper and nutmeg. Remove the sauce from the heat.
Position a rack in the upper third of an oven and preheat to 375°F. Grease a 9-by-13-inch baking dish with olive oil.
Cover the bottom of the baking dish with a layer of the noodles. Spoon one-third of the white sauce over the noodles. Top with one-third of the mushroom-chicken mixture and then with one-third of the mozzarella cheese.
Repeat the layering twice. Sprinkle the parmesan evenly over the top. Bake until golden and bubbling, 40 to 50 minutes. Let stand for 15 minutes, then cut into squares and serve. Remove the sauce from the heat.
This was printed from MyColombianRecipes.com