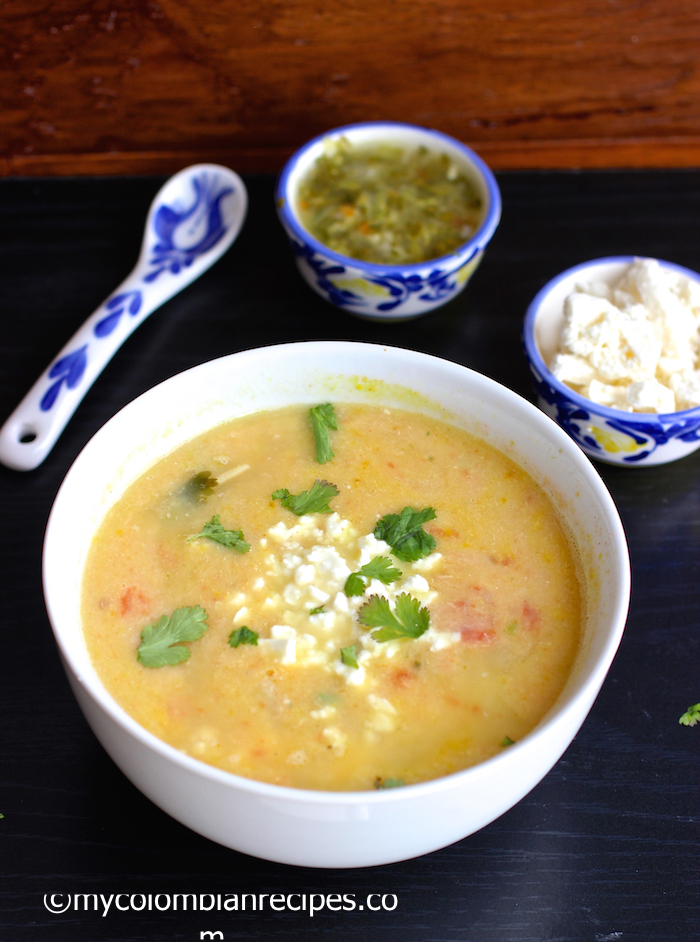 Locro is a comforting, thick and hearty soup popular in Latin American cuisine. Almost every South American country has their own version of this dish. Locro is typically made with potatoes and cheese in a milky broth base, but Argentinian Locro is a little different, as it is usually made with vegetables, corn and meat.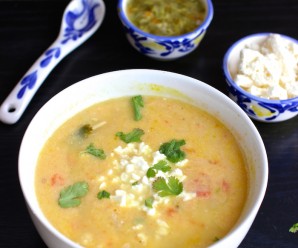 Locro Nariñense (Potato and Cheese Soup)
Ingredients
5

white potatoes

peeled and diced

5

red potatoes

peeled and diced

1

cup

of hogao

7

cups

of water

½

cup

of milk or more if necessary

1

cup

crumbled queso fresco or queso blanco

plus extra for serving (Feta is a good substitute)

¼

cup

of fresh parsley

chopped

¼

cup

of fresh cilantro leaves

chopped

Salt and black pepper to taste
Instructions
Place the potatoes and hogao in a pot and mix well. Cook for about 5 minutes, stirring often.

Add the water and bring to boil, cook until the potatoes are very soft about 35 to 45 minutes. Using a potato masher or a fork, mash the potatoes in the pot leaving some chunks.

Turn the heat to medium-low. Add the milk and let it simmer for about 5 more minutes. Add more milk if the consistency of the soup is too thick. Season with salt and pepper

Add the cheese, parsley and cilantro. Mix well and remove from the heat. Sprinkle extra cheese and serve with ají and avocado on the side.
Colombian Locro is traditionally from the Nariño department of the country. It is located in the west of Colombia, bordering Ecuador and the Pacific Ocean. Nariño and Ecuador have many similar dishes in their traditional cuisines, Locro being one of them.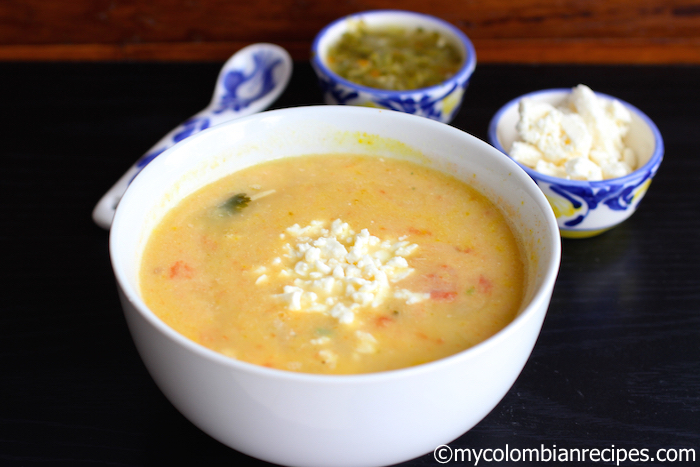 Some people in Nariño like to top Locro with an egg before serving it, but I like to serve it plain with avocado and aji on the side. This delicious soup is a Semana Santa (Passover) favorite in that region.
Buen provecho!