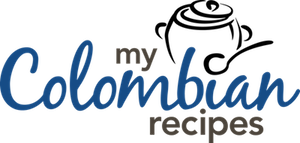 For quite a while I've been wanting a new logo and to change the colors of my website.
I can hardly contain my excitement! After weeks of designing and playing with colors, I am very excited today to introduce you to the new MyColombianRecipes.com!
I love the new logo and colors, and I hope you all like the new look as much as I do! Stay tuned for improved site navigation as well.