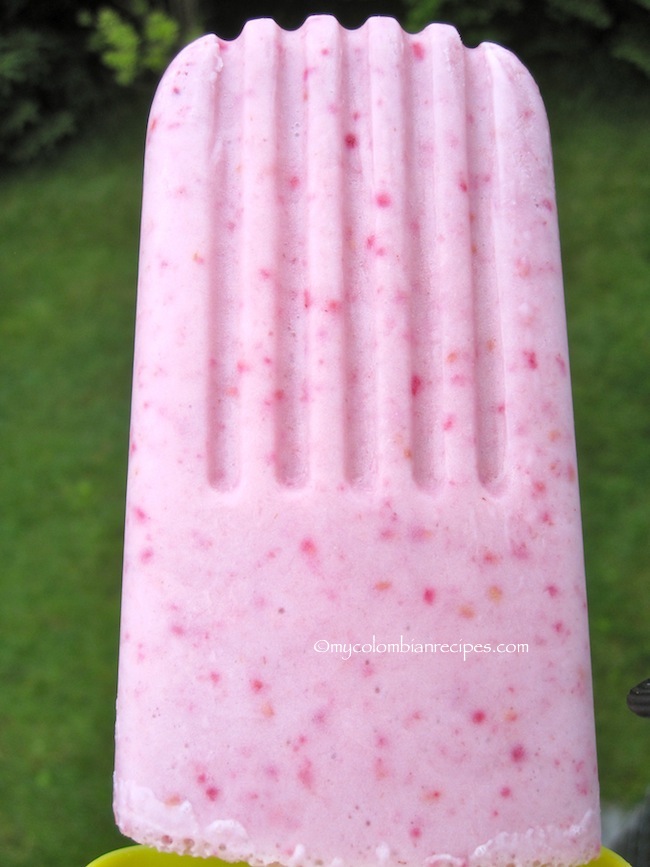 Strawberries and raspberries are two of my favorite fruits. I can eat them by the bucket, drizzled with condensed milk (Lechera). In this recipe I combined my two favorite berries with a mixture of condensed milk and evaporated milk, and the result was a sweet, creamy, rich and colorful frozen desert.
Paletas were one of my favorite childhood treats. Apparently they still are, as I could not stop eating them. My kids absolutely loved them too.
Buen provecho!
Ingredients:
(6-8 paletas)
2 cup fresh strawberries, diced
1 cup fresh raspberries
1 can condensed milk
2 cups evaporated milk
1 cup whole milk
1/2 teaspoon vanilla extract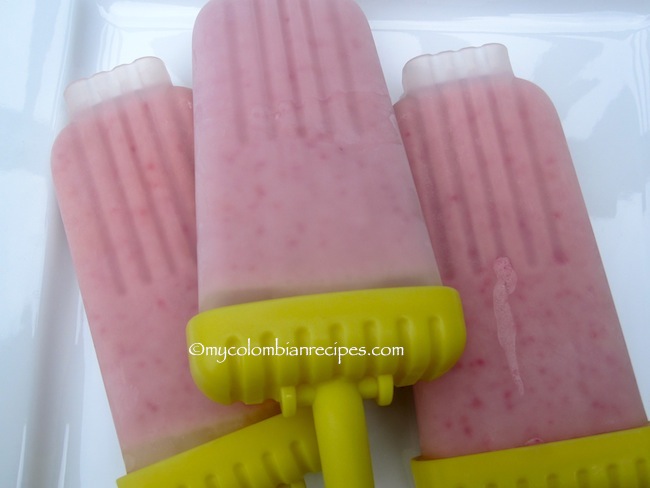 Directions
Place all the ingredients in a blender and blend until smooth.

Divide evenly into ice pops molds. Seal and freeze until ready, about 4 hours.
This was printed from MyColombianRecipes.com