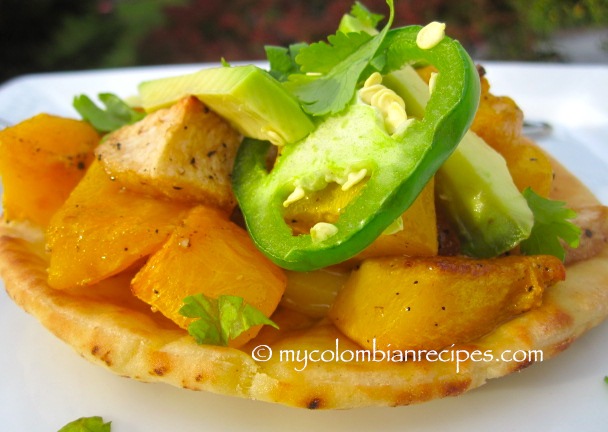 One of the things I enjoy the most about my blog is creating new recipes. Today, I have a delicious recipe that works as an appetizer or a light lunch. Either way, you are going to absolutely love this Roasted Butternut Squash, Apple and Jalapeño Flatbread.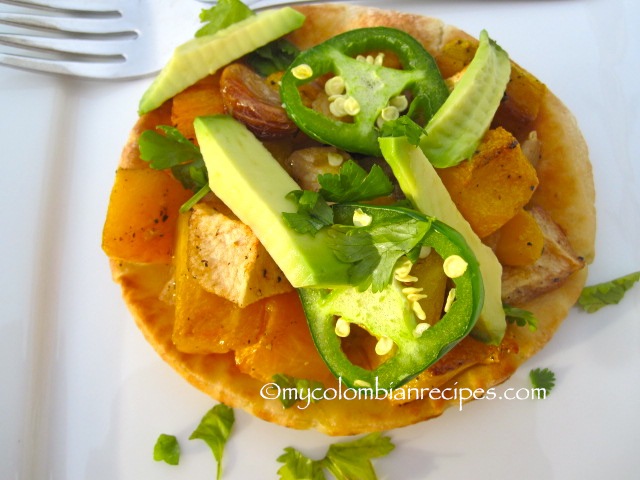 This dish is so simple to make, but it tastes fantastic. It is a wonderful combination of flavors and textures, and the perfect fall dish!
Buen provecho!
Ingredients
(4 servings)
1 medium butternut squash, peeled and diced
3 apples, peeled and diced
8 garlic cloves
4 tablespoons of olive oil
2 teaspoons of brown sugar
Salt and pepper
4 small flatbreads or pita bread (homemade or store bought)
12 tablespoons of shredded Fontina cheese
2 jalapeños peppers, sliced
1 small avocado, sliced
Fresh cilantro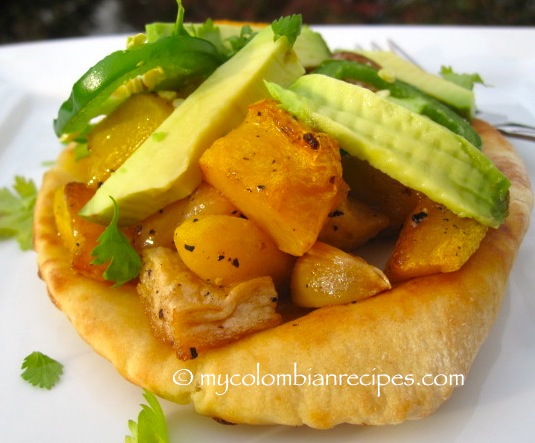 Directions
o roast the squash: Preheat oven to 400 degrees F.

lace butternut squash chunks, diced apples and garlic cloves on a large baking sheet. In a small bowl mix the olive oil, brown sugar, salt and pepper.
Drizzle the mixture over the squash and apples. Roast for about 15 to 20 minutes.
op each flatbread with cheese, apples, roasted garlic, squash and jalapeño slices. Bake for about 5 minutes or until cheese has melted.
Add avocado slices and chopped cilantro on top just before serving.
This was printed from MyColombianRecipes.com