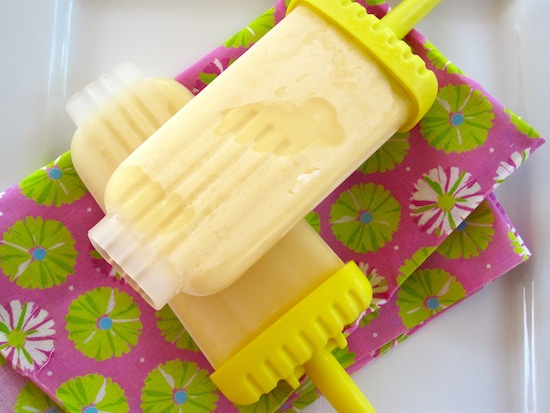 We were always thrilled when my mom would make us paletas on hot summer days when we were kids.
In Colombia, we make paletas or popsicles using all of the wonderful tropical fruits the country has to offer. My mom's specialties were coconut, passion fruit, strawberry, blackberry, papaya and pineapple. All of those are fabulous, but last week, I made my favorite flavor, "Paletas de Mango". They were so easy to make and absolutely delicious. I can't think of a sweeter, creamier, cooler way to enjoy a hot summer day. Can you?
Buen provecho!
Ingredients
(About 6 paletas)
14 oz mango pulp
1 cup heavy cream
1/2 cup milk
1 teaspoon cornstarch
1 (15 oz) can sweetened condensed milk
2 tablespoons sugar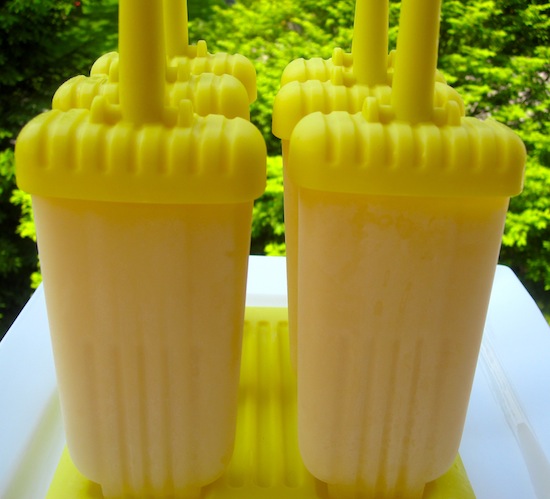 Directions
Place all the ingredient in a blender. Blend until well combined.
Pour into popsicle molds or paper cups. If using cups, you'll need to insert wooden popsicle sticks. Freeze for about 4 hours, or until firm.
This was printed from MyColombianRecipes.com