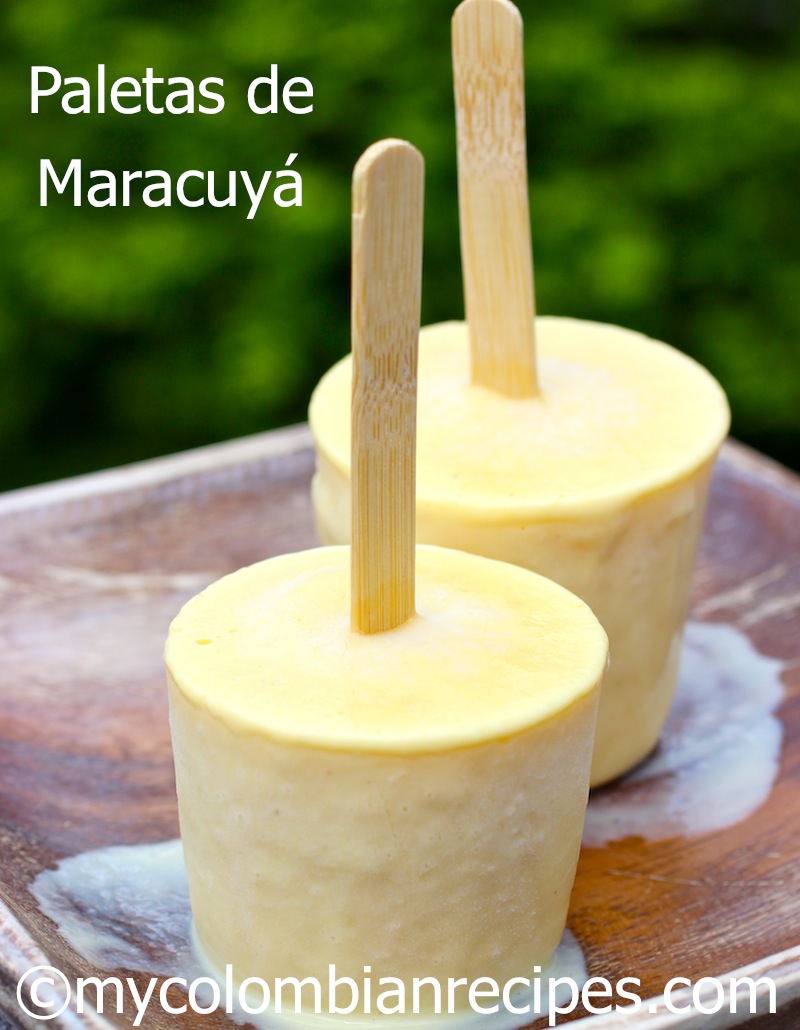 If you love passion fruit I've got a special treat for you today, Creamy Passion Fruit Popsicles. Popsicles (Paletas) are one of the most popular treats in Latin America and one of my favorites during the summer season.
Certain foods bring back wonderful memories of childhood and these simple, sweet treats trigger those memories for me. Passion Fruit Popsicles remind me of the times after school as a girl in Colombia, when my mom made them for my siblings and I. The deliciousness of these paletas still makes me happy as an adult!
What makes this Paletas de Maracuyá recipe so decadently rich is the condensed cream and evaporated milk used to make the mixture. The creamy and smooth texture and the sweet and tart flavor are amazing.
Buen provecho!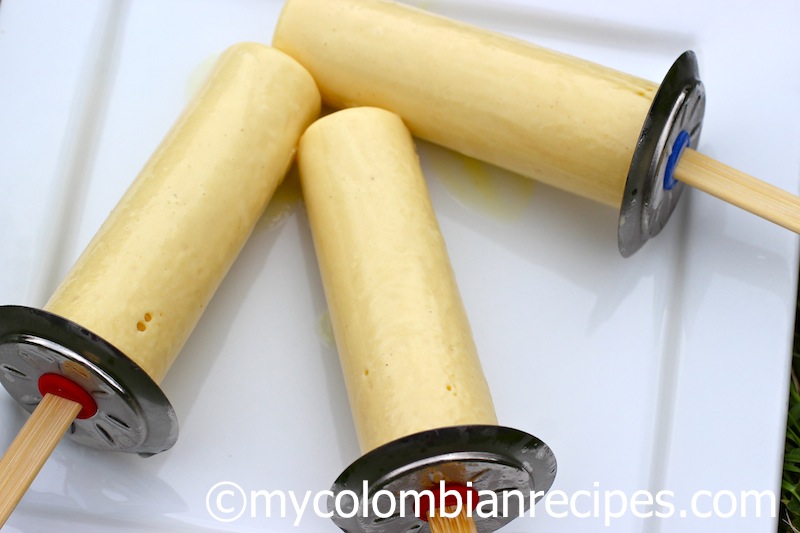 Ingredients
(6 to 8 paletas)
2 cups passion fruit pulp
1 cup heavy cream
1/2 cup evaporated milk
1 (15 oz) can sweetened condensed milk
2 tablespoons sugar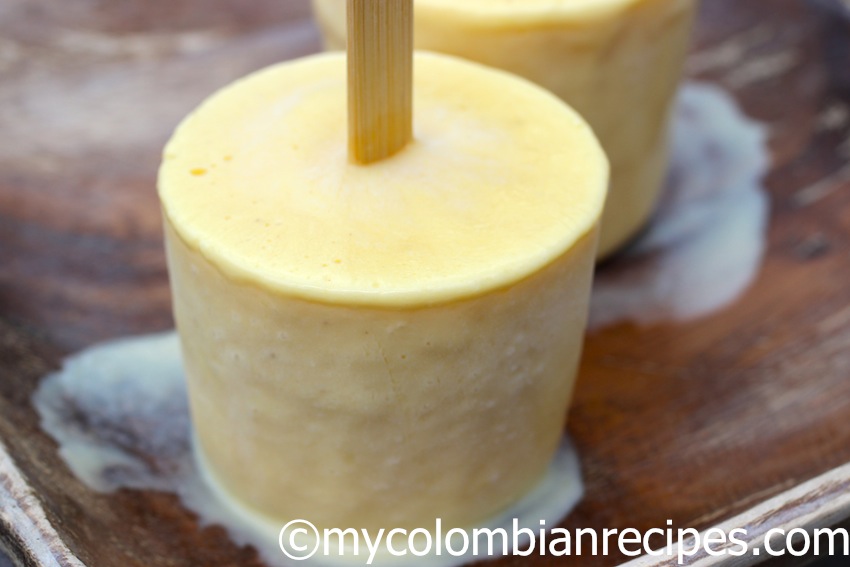 Directions
Place all the ingredient in a blender. Blend until well combined.
Pour into popsicle molds or paper cups. If using cups, you'll need to insert wooden popsicle sticks. Freeze for about 4 hours, or until firm.
This was printed from MyColombianRecipes.com