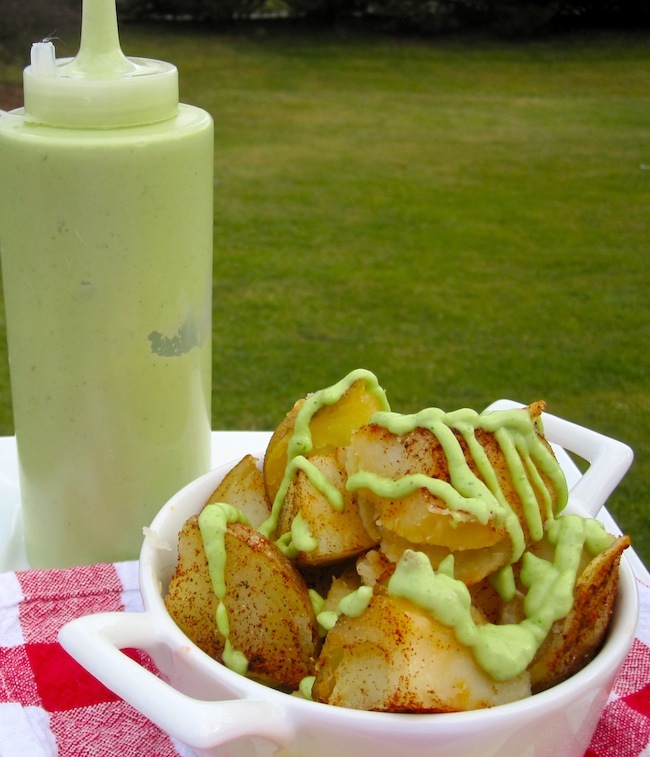 Papas con Salsa de Aguacate is an easy home cooked side dish that even your picky eaters will love. It is perfect for warm days and can be eaten hot or cold. It's also a great snack to eat in front of the TV.
Buen provecho!
Ingredients
(4 servings)
Potatoes

1/2 pounds medium white or yellow potatoes
1/4 cup olive oil
Salt and pepper
4 garlic cloves, minced
1tablespoons paprika
1 tablespoon ground cumin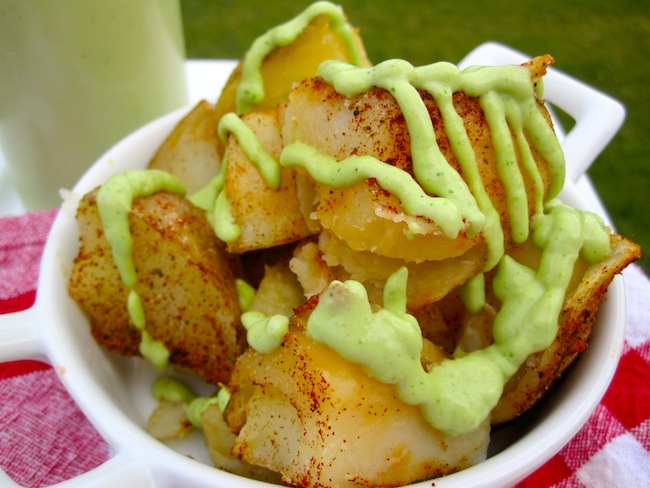 Avocado Sauce:
2 avocados, halved, seeded and peeled
2 tablespoons mayonnaise
1/4 cup heavy cream
2 limes, juiced
Salt and pepper
1/2 teaspoon ground cumin
1/4 teaspoon chili powder (optional)
1/2 medium red onion, diced
1/4 cup fresh chopped cilantro
2 garlic cloves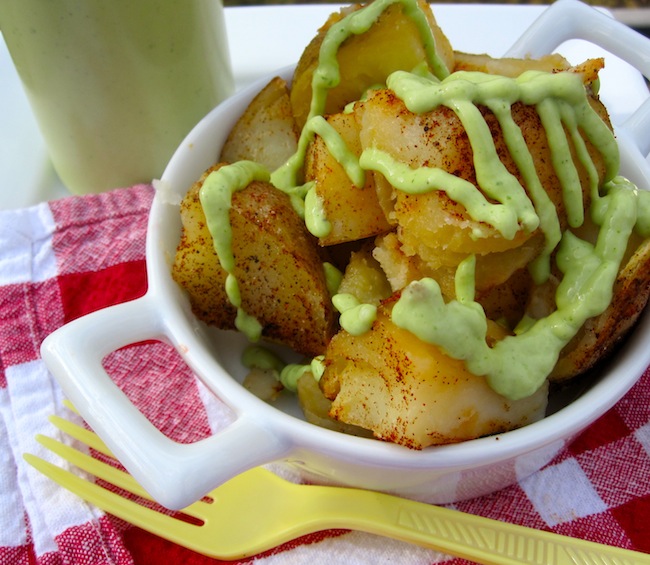 Directions
Preheat the oven to 400 degrees F.
Cut the potatoes in quarters and place in a bowl with the oil, salt, pepper, garlic, paprika and cumin.
Toss until the potatoes are coated.
Place the potatoes in a baking pan. Bake in the oven for about 40 to 50 minutes or until browned.
When the potatoes are cooking, make the sauce: Place all the ingredients in a food processor and process until smooth.
This was printed from MyColombianRecipes.com