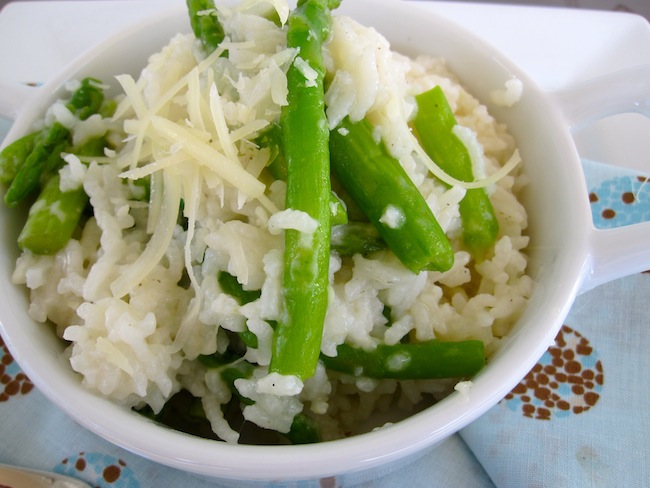 I hated asparagus and spinach when I was a kid, and now they are two of my favorite vegetables. Funny how taste changes over time. For me this is the perfect spring dish, not only because I love asparagus, but because it's easy to prepare, creamy, tangy and a delicious rice dish!
Making this Asparagus and Lemon Rice in the oven versus the stovetop is simple and quick. It is a great dish for dinner during the week, because it allows you to do other things, like enjoying the warm weather outside.
Buen provecho!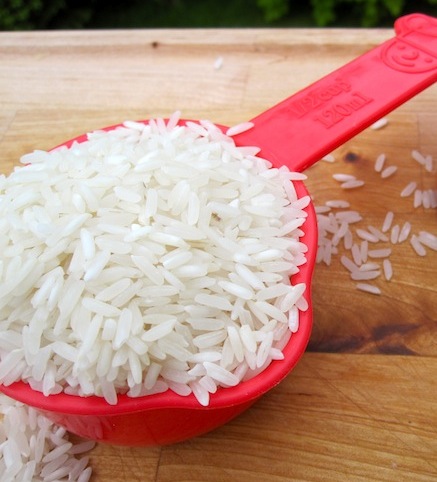 Ingredients
(4 servings)
3 tablespoons butter, melted
4 garlic cloves, finely chopped
1/4 cup grated onion
Salt and pepper
11/2 cups of rice,
3 cups of chicken or vegetable broth
1/4 cup of white wine
2 tablespoons of lemon juice
1 pound of asparagus, ends trimmed and cut into bite sizes
1 cup grated parmesan cheese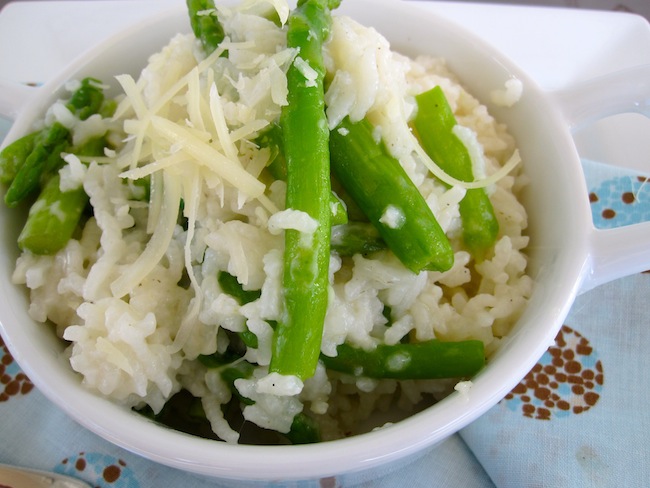 Directions
Preheat the oven to 400°F.
Place all the ingredients in a baking dish, except the asparagus and parmesan cheese.
Stir, cover with aluminum foil and transfer to the oven and bake for 20 minutes, Add the asparagus and stir well and continue baking for 5 minutes more or until the rice is tender and the liquid is absorbed.
Remove the rice from the oven and stir in the cheese. Serve immediately.
This was printed from MyColombianRecipes.com