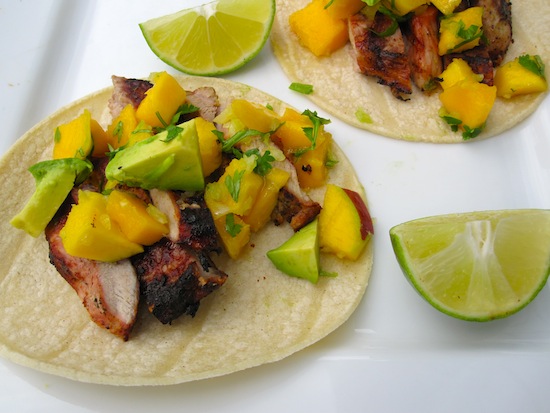 I have always been a huge taco fan. I could eat tacos at every meal. This is probably because I adore tortillas and Mexican flavors, but also because nothing beats holding your food in your hands and get a little bit messy!
There is nothing better than a well made and filling taco that can satisfy your taste and is easy to make. This taco combines marinade – grilled pork chop strips, mango, and avocado salsa.
Buen provecho!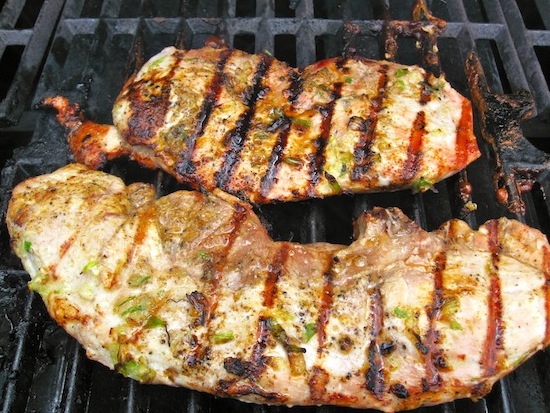 Ingredients
(4 servings)
2 pounds pork loin chops
1 teaspoon olive oil
2 garlic cloves
1 teaspoon ground cumin
1/4 cup chopped white onion
1 scallion, chopped
Salt and pepper
Corn tortillas, each 5 inches in diameter, warmed
Mango-Avocado Salsa:
2 avocados, halved, pitted, peeled, and thinly sliced
1/2 cup fresh cilantro leaves
1/4 onion, minced
Juice of 1 lime
1 large mango, peeled and diced
1 teaspoon jalapeno pepper, diced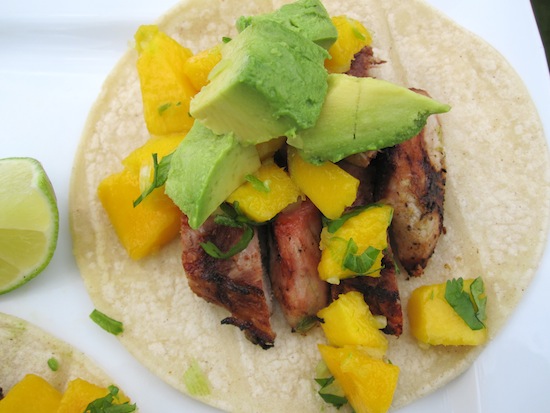 Directions
To make the salsa:
In a bowl, stir together the mango, avocado, onion, lime juice, cilantro, and jalapeño. Cover the salsa and refrigerate until ready to serve.
Place the pork chops in a nonreactive dish. Add the garlic, onion, scallion, cumin, olive oil, salt and pepper evenly over both sides of the chops, cover, and refrigerate for at least 3 hours or up to overnight.
Prepare a grill. Season the pork chops on both sides with salt. Place on the grill rack and cook, turning once, until etched with grill marks, golden and light pink at the center when cut into with a knife. About 5 to 6 minutes per side.
Cut the pork into thin strips and divide the pork evenly among the tortillas. Drizzle with the avocado-mango salsa, garnish with the cilantro, and serve immediately.
This was printed from MyColombianRecipes.com