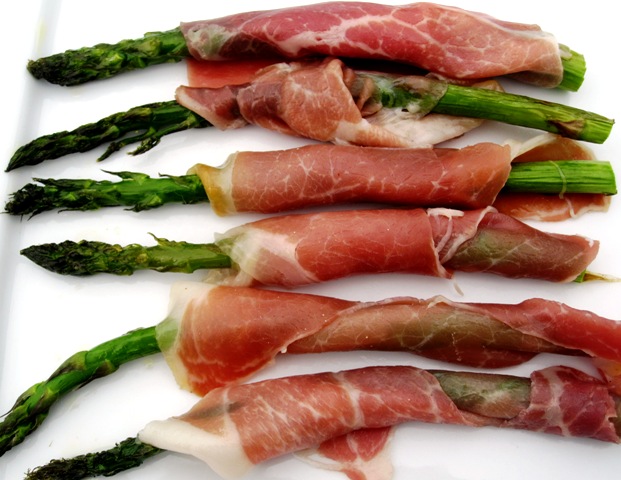 This is one of my favorite recipes when I want an appetizer that's simple and quick to make, looks nice and tastes delicious. Roasted asparagus with Serrano ham is a wonderful appetizer idea for the holidays. Although I love Serrano ham for this recipe, if you don't find it, just use prosciutto. Your guests are going to love you!
You can buy Serrano ham online at La Tienda
Ingredients
1 bunch asparagus, trimmed
Olive oil
Salt and pepper
8 thin slices Serrano ham
Directions
Pre-heat the oven to 400° F.
Place the asparagus on a baking sheet. Drizzle with olive oil.
Sprinkle with salt and pepper. Roast the asparagus for about 12 minutes or until tender. Let them cool.
Wrap each asparagus with ½ slice of Serrano ham. Transfer to a Platter and serve.
This was printed from MyColombianRecipes.com