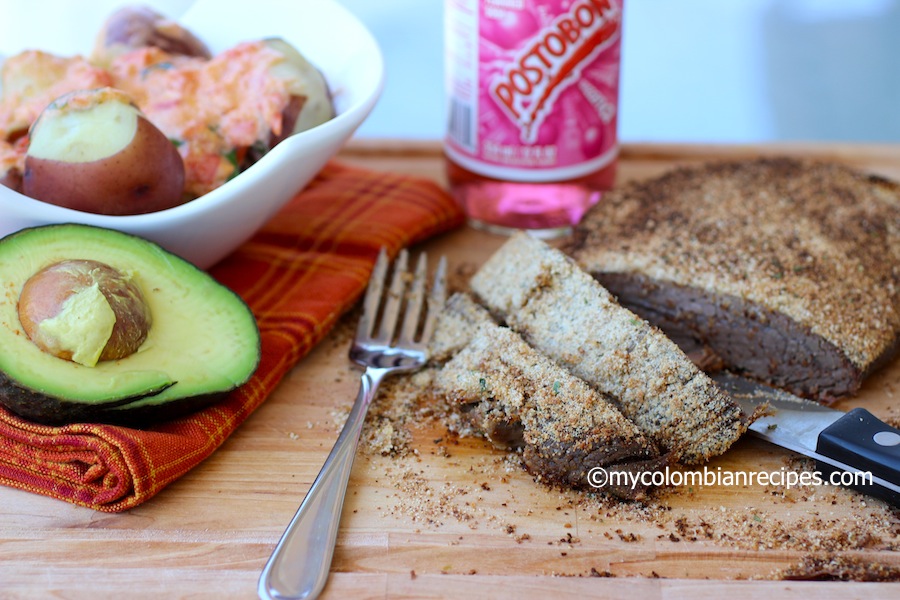 Sobrebarriga is a particular cut of beef thats Spanish name literally translates to "over the belly" in English. The most comparable cut of meat that I've found here in the United States is flank steak. There are many different traditional Colombian dishes that use this cut of meat such as, Carne Desmechada (Colombian-Style Shredded Beef), Sobrebarriga Sudada (Stewed Flank Steak), Sobrebarriga en Salsa (Flank Steak in Creole Sauce), and this Sobrebarriga al Horno (Colombian-Style Baked Flank Steak). This particular dish is very popular in the capital of the country, Bogotá, and is usually served with papas chorriadas and white rice on the side.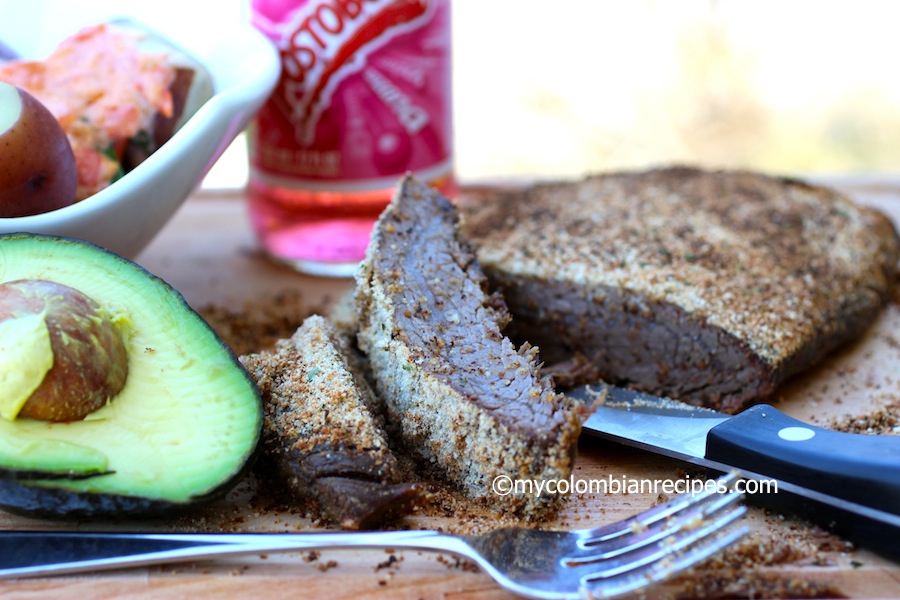 The traditional way to make Sobrebarriga al Horno is to cook the flank steak in water with vegetables and Colombian spices, then the piece of beef is top with breadcrumbs and baked in the oven. Cooking the flank steak this way helps the meat to become very tender and flavorful.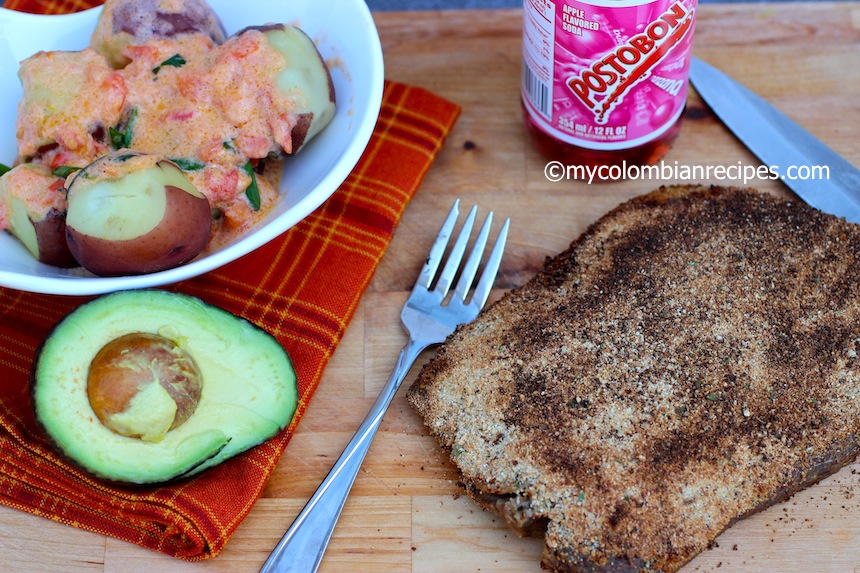 Sobrebarriga al Horno is one of the beef dishes I often make at home. It's a simple Colombian dish but the taste and texture is absolutely delicious. Serve this dish with a side of papas chorriadas for a truly homey Colombian meal.
Buen provecho!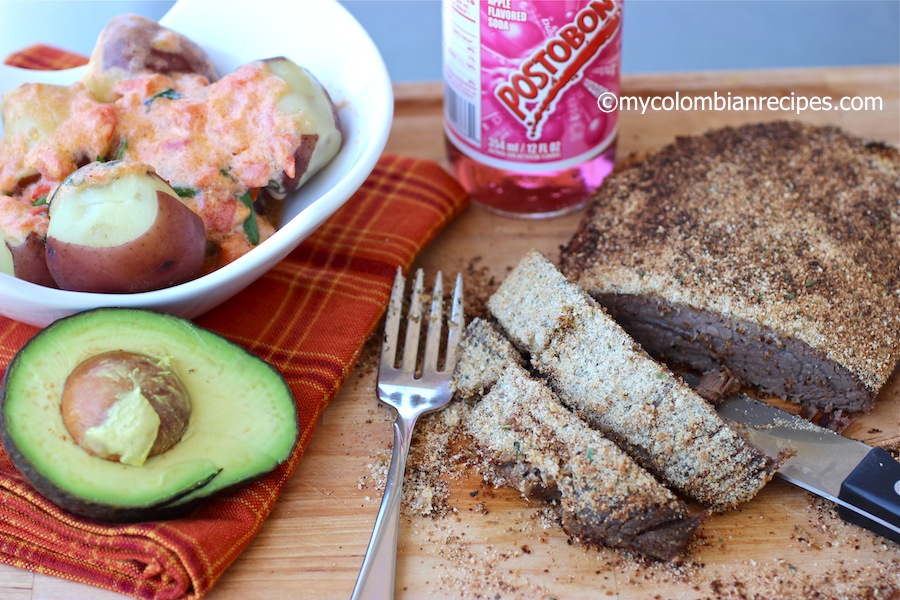 Ingredients
(4 servings)
2 pounds of flank steak
8 cups of water
1 cup of aliños sauce
1 dark beer
Salt and pepper, to your taste
1/2 cup of bread crumbs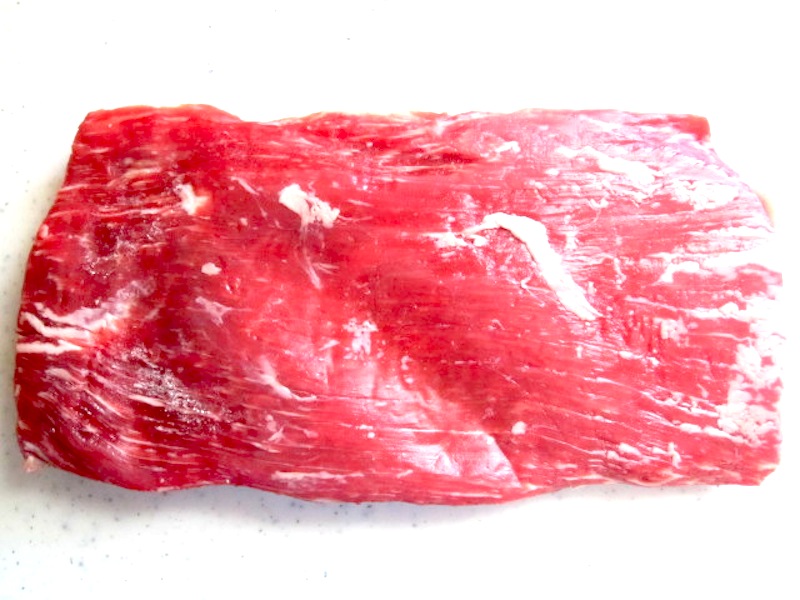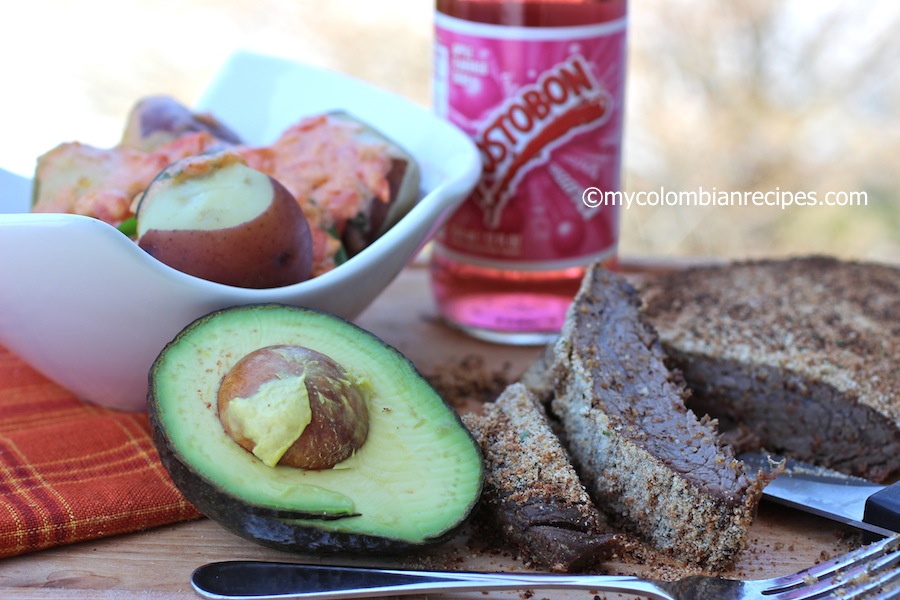 Directions
In a pot, place the flank steak, water, aliños sauce salt and pepper. Cook over medium heat for about 2 hours or until the meat is cooked.
Remove the beef from the pot and drain. Place the beef in a bowl, add the beer and let sit for 15 minutes. Preheat the oven to 350°F.
Place the beef on a greased baking sheet, top with the bread crumbs and place in the oven. Cook for about 20 to 25 minutes.
This was printed from MyColombianRecipes.com