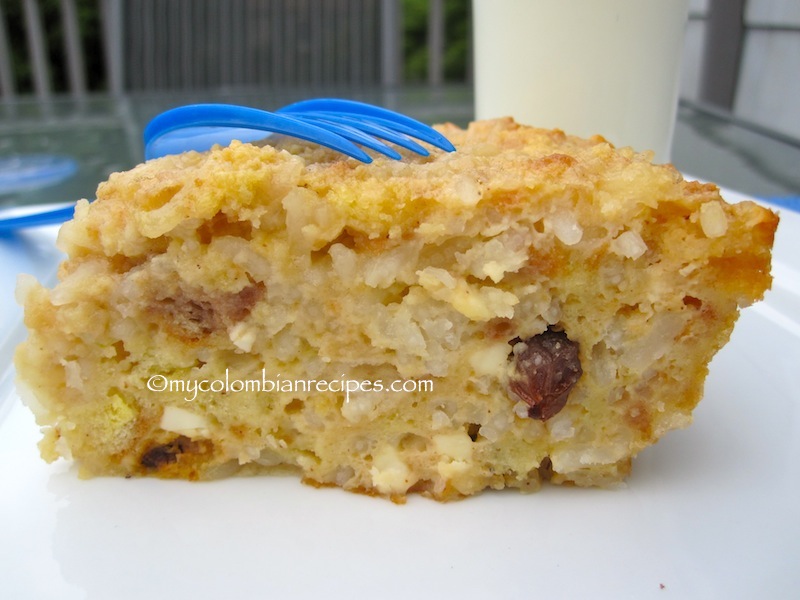 Torta de Pastores is a traditional dessert from the Valle department of Colombia. Soothing, comforting, and just downright good, there's nothing like digging into a delicious, warm and sweet homemade dessert when the weather is getting cooler.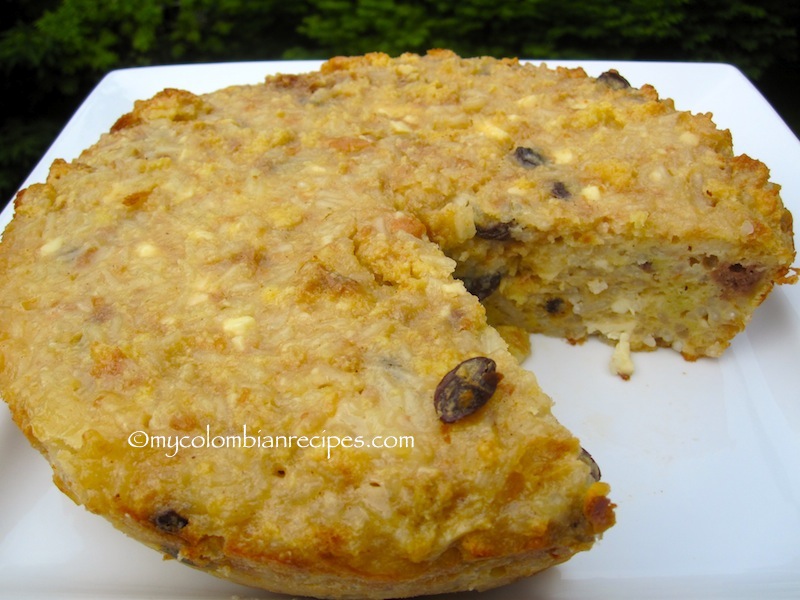 It's a pretty filling and rich dessert so a word of advice, serve this after a light meal, that way you can enjoy an extra portion. Another great aspect of this cake is that it tastes even better the next day.
Buen provecho!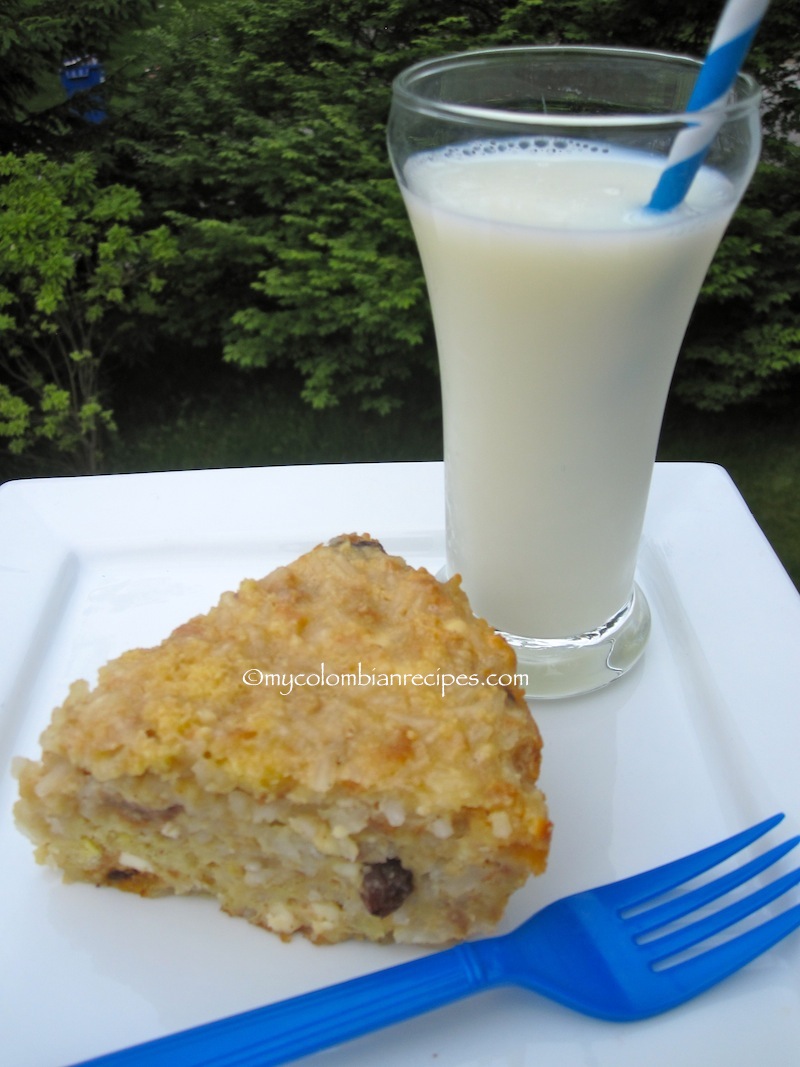 Ingredients
(About12 servings)
4 cups of rice pudding
3 cups of bizcochuelo or sponge cake crumbs
1/4 cup of butter, melted
3/4 of cup of white cheese or queso blanco, shredded
4 large eggs, beaten
2 teaspoons of ground cinnamon
1/2 cup of raisins, soaked in warm water for 30
minutes
1 teaspoon vanilla extract
1/4 teaspoon of ground nutmeg
1/2 cup of Moscatel or Oporto wine
Pinch of salt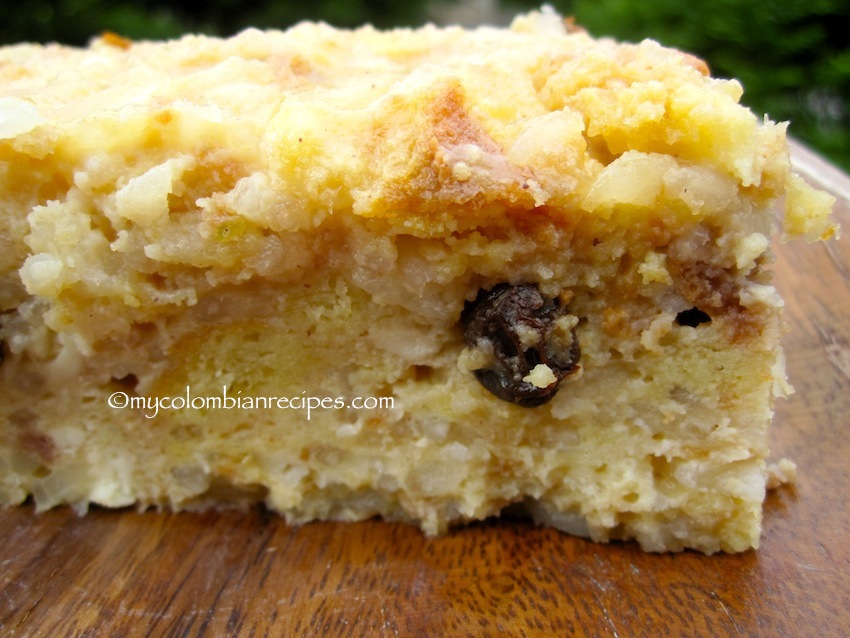 Directions
Preheat an oven to 325°F. Lightly butter a large baking pan.

Drain the raisins and place in a large mixing bowl. Add all the remaining ingredients and mix well until well combined.

Pour the mixture into the prepared pan and bake for about 25 to 30 minutes. Transfer the pan to a wire rack and let cool for about 15 minutes, then release the pan sides and slide the cake onto a serving plate. Serve warm or cold.
This was printed from MyColombianRecipes.com