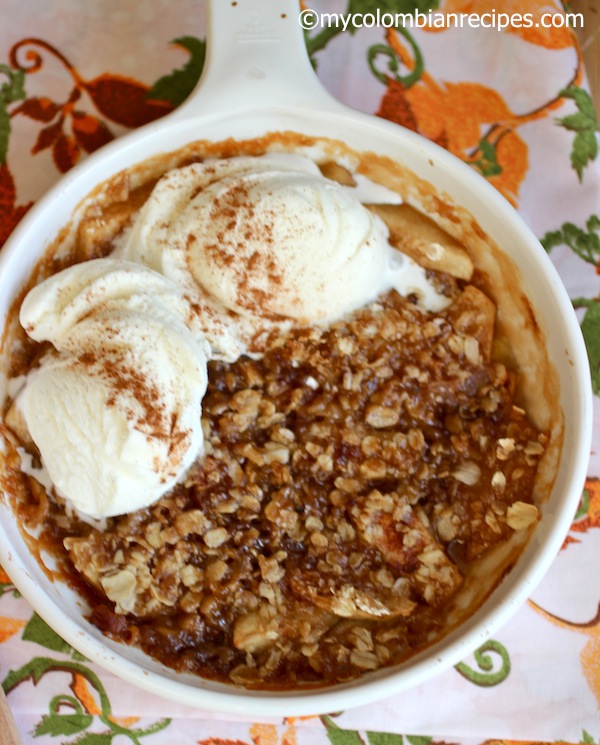 Apple season has arrived here in the Northeast and the supermarket has been taken over by all different types of apples! Apple Crisp and Apple Pie are the most popular desserts for this fall fruit, but I have a confession to make, I don't like apple pie! I do however love apple crisp. It is delicious, easy to make, doesn't have a crust, and most importantly, it goes perfectly with vanilla ice cream.
Buen Provecho!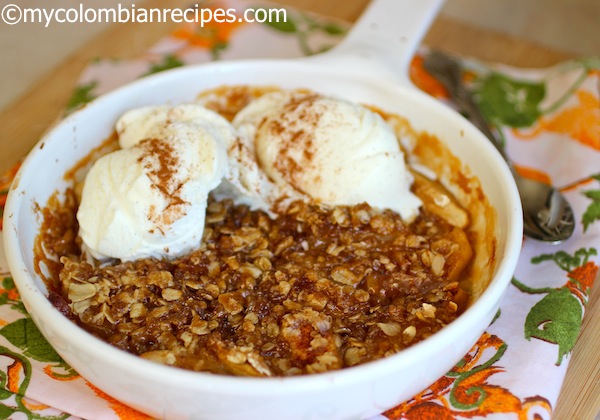 Ingredients
6 Granny Smith or Gala apples
1 tablespoon lemon juice
1/2 cup sugar
Pinch salt
1/2 teaspoon ground cinnamon
Pinch ground nutmeg

Topping

1 1/2 cups all purpose flour
1/2 cup sugar
1/3 cup brown sugar
3/4 cup chopped pecans
1/3 cup old fashioned oatmeal
1 stick unsalted butter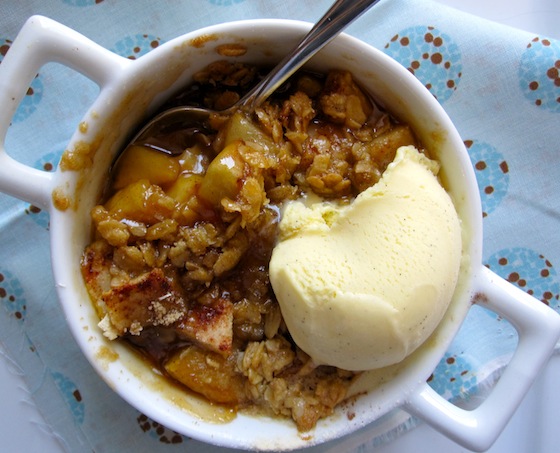 Directions
Preheat the oven to 350F.
Peel, core and cut the apples into chunks. Place the apples in a bowl and add the lemon juice, sugar, salt, ground cinnamon and ground nutmeg and set aside.
For the topping: Combine the flour, sugar, brown sugar, oatmeal and butter in a bowl. Mix well until well combined.
Pour the apple mixture in the baking dish. Sprinkle the topping evenly over the apples.
Bake until the topping is crisp and golden brown and the apple filling bubbles slowly, about 50 minutes. Serve warm.
This was printed from MyColombianRecipes.com