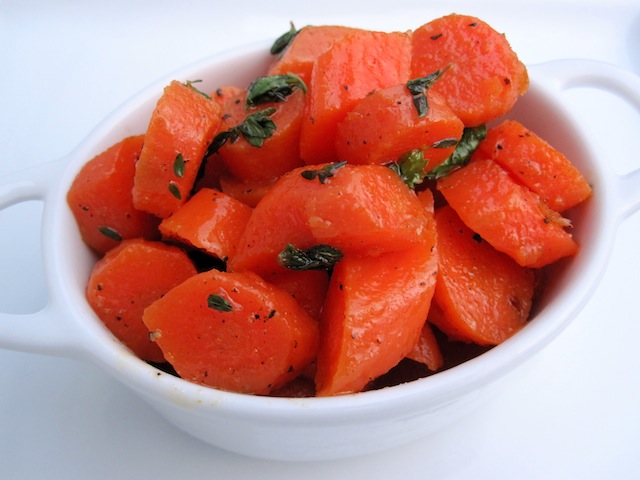 This is a wonderful side dish that you can prepare and serve with your favorite meat, fish or poultry. I added cilantro and thyme, but you can be creative and add your favorite herbs. This Carrots with Lime side dish is easy and quick to make and tastes delicious!
Ingredients
(4 servings)
4 large carrots, peeled , sliced and steamed
2 tablespoons butter
Juice of 1 lime
1/4 cup finely chopped fresh cilantro
1 tablespoon fresh thyme
Salt and pepper
Pinch ground cumin
Directions
Melt the butter in a medium sauce pan, add the steamed carrots and stir well.
Add the remaining ingredients and cook for about 5 minutes. Serve warm.
This was printed from MyColombianRecipes.com