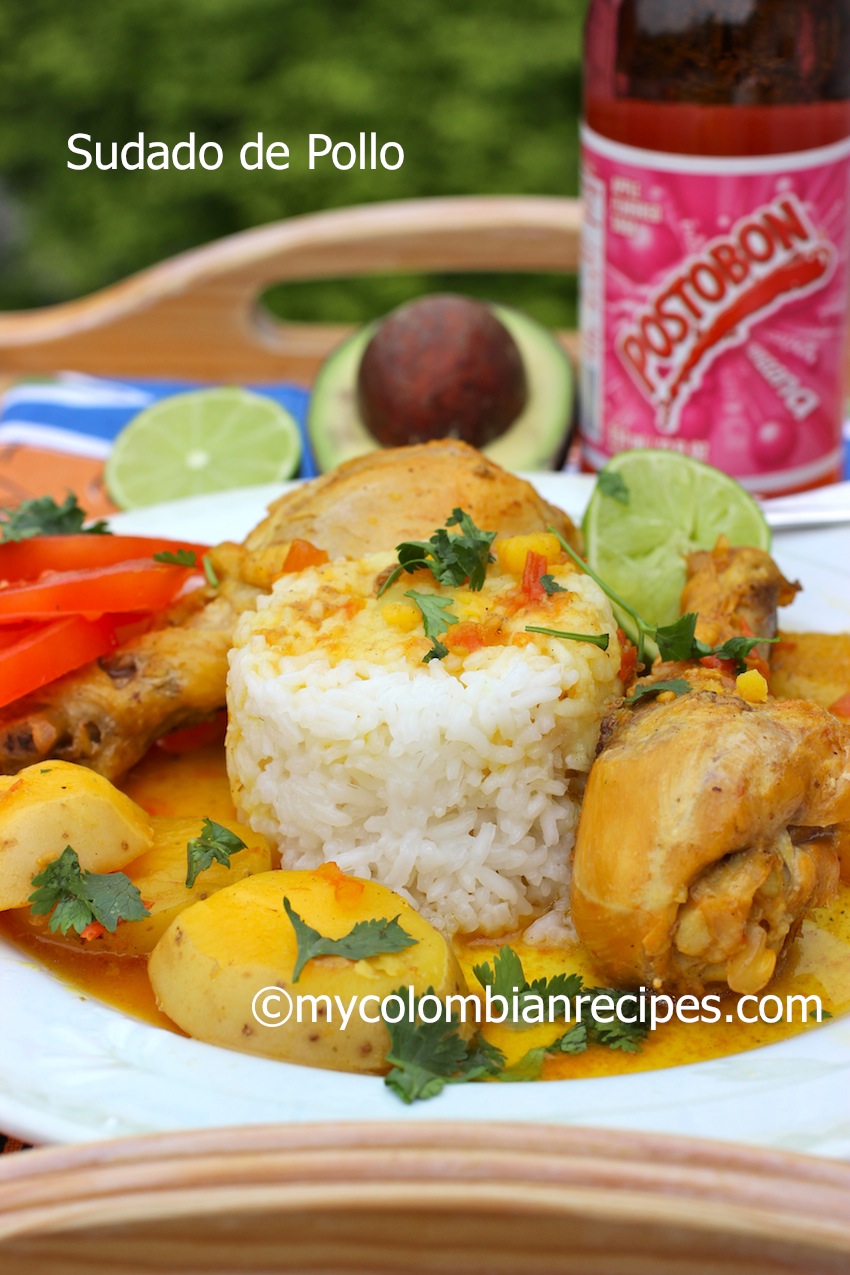 The sauce is what really makes this Sudado de Pollo dish and when you mix it whit white rice it is delicious. I love it because it is truly traditional Colombian cuisine that Colombians eat every day and reminds me of my childhood every time I smell it.
Enjoy my Sudado de Pollo recipe.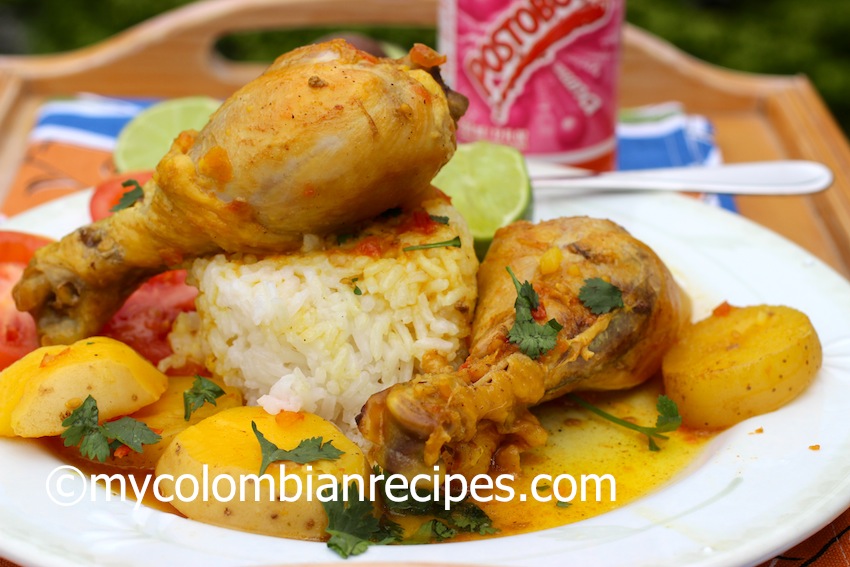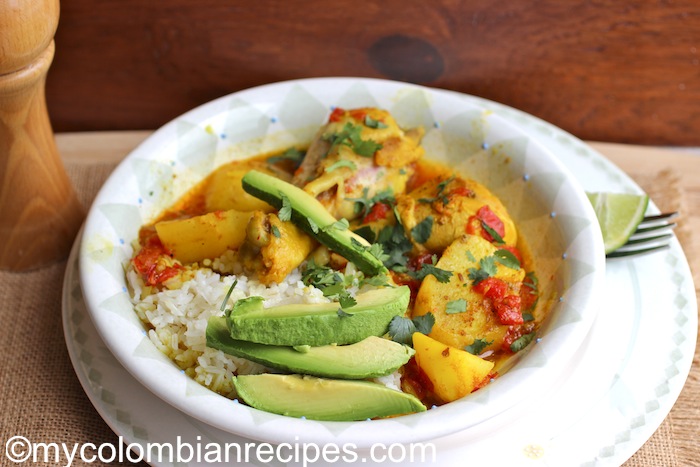 Ingredients
(4 servings)
8 chicken drumsticks or thighs, without the skin
1 tablespoon vegetable oil
½ cup chopped onion
¼ cup chopped red bell pepper
1 minced garlic clove
2 cups chopped tomato
1 chicken bouillon
1 tablespoon sazon goya with azafran
¼ teaspoon cumin powder
¼ cup chopped fresh cilantro
¼ teaspoon salt
¼ teaspoon pepper
8 small yellow potatoes, peeled and cut in half
3 cups water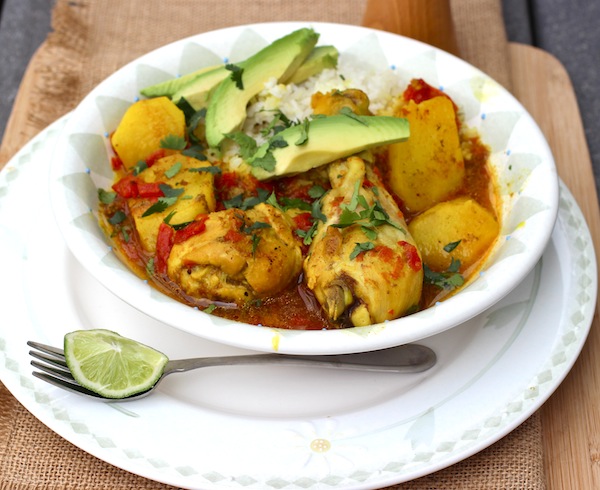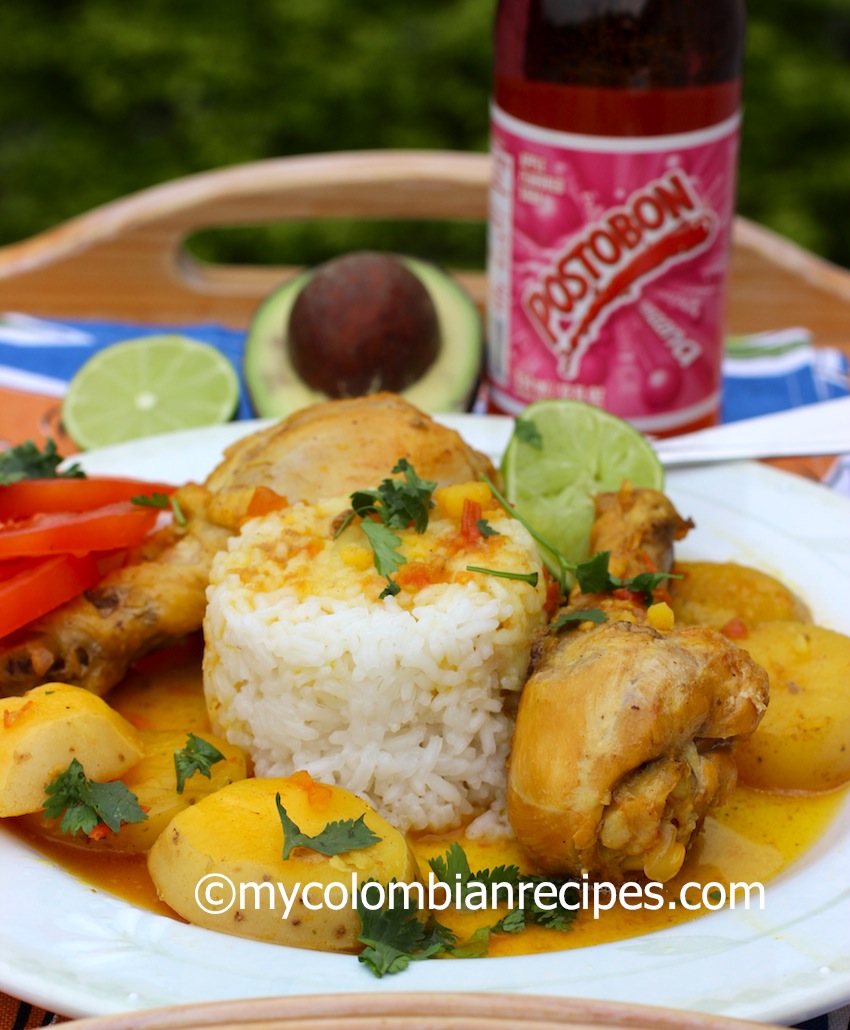 Instructions
1. In a large pot, heat the vegetable oil over medium heat. Add the onion and red pepper and sauté until onions are translucent, about 3 minutes. Then add the tomatoes, garlic, salt and ground pepper and sauté for 5 more minutes.
2. Add the chicken, water, chicken bouillon, sazon Goya and cumin powder. Cover and cook for 25 minutes, stirring occasionally.
3. Add the potatoes and cilantro and cook for an additional 30 minutes or until the potatoes are tender.
4. Serve over white rice.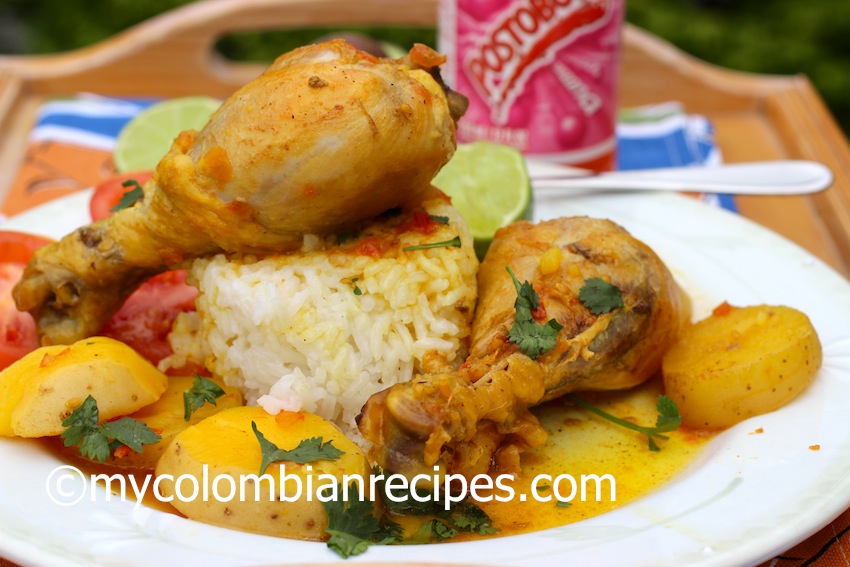 This was printed from MyColombianRecipes.com