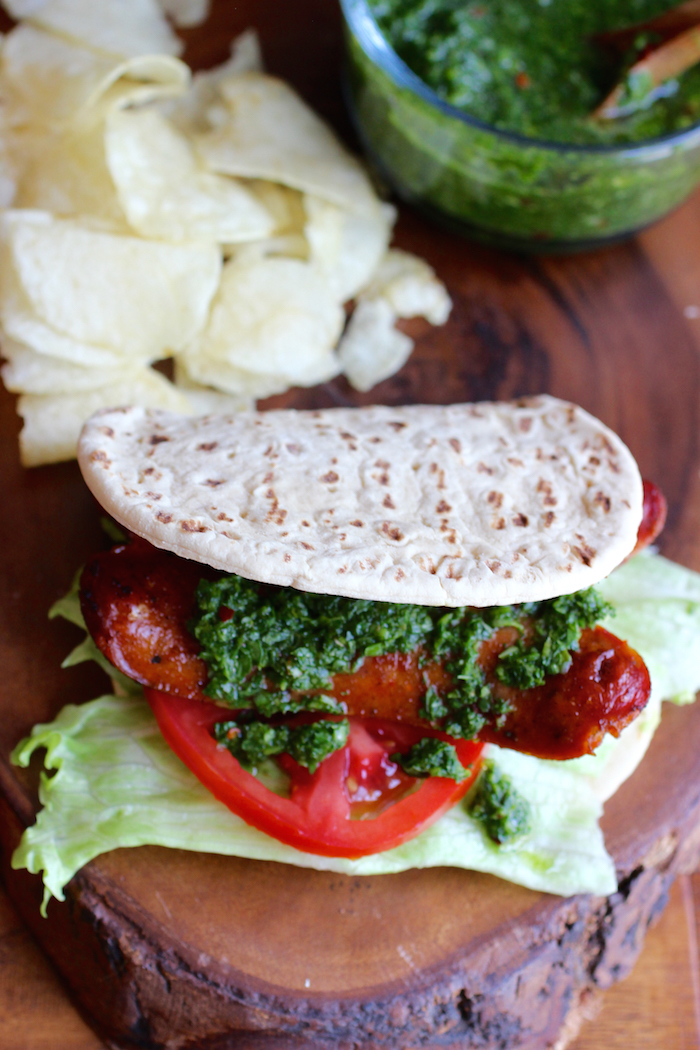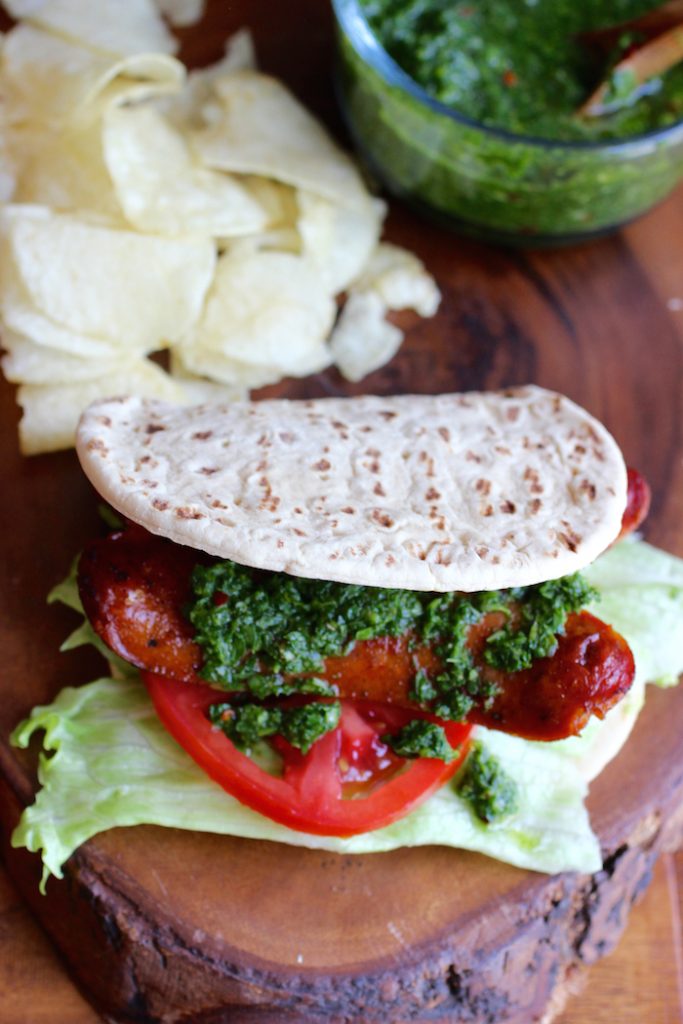 Choripan is a sandwich very popular in Argentina that is usually made with grilled chorizo, split in the middle, and served on crusty bread with chimichurri sauce. Chimichurri is a green sauce originally from Argentina, although there are other variations throughout Latin America. I usually make the Colombian version of this sauce which also includes cilantro. This sauce is tangy, spicy, full of garlic and herbs and is absolutely delicious!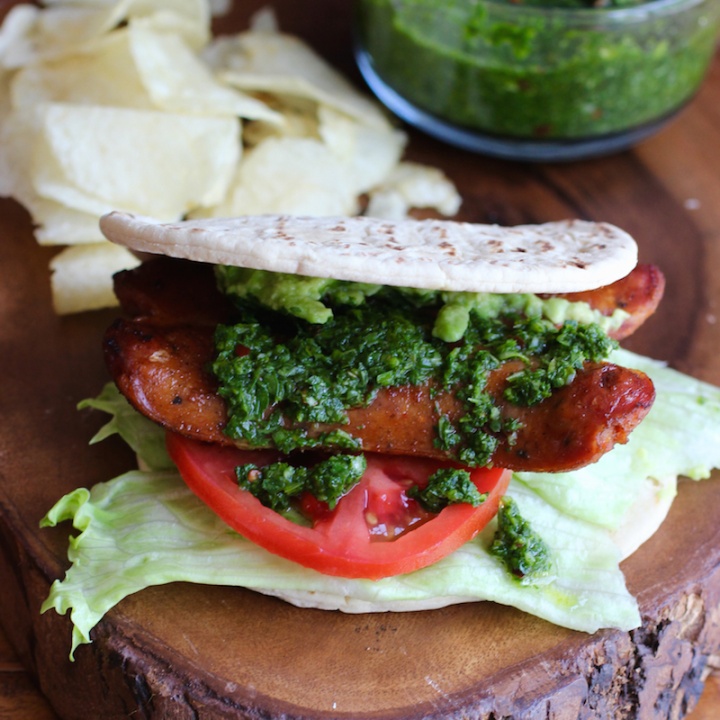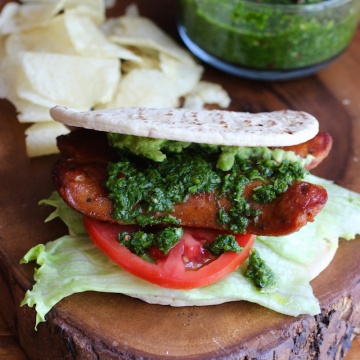 Choripan Sandwich
Ingredients
Chimichurri
1

garlic clove

peeled

1

cup

fresh parsley

½

cup

fresh cilantro

¼

cup

chopped green onions

3

tablespoons

red wine vinegar

3

tablespoons

olive oil

¼

teaspoon

red pepper flakes

Salt and pepper
Sandwich
1

FlatOut Foldit®

2

chorizos

cooked

2 to

mato slices

Lettuce

1

avocado

mashed
Instructions
To make the chimichurri sauce: add all the ingredients in a food processor and pulse until all combines. Set aside.

Assemble: Place the lettuce, tomato slice and one cooked chorizo on the Flatout Foldit® Artisan Flatbread. Top with mashed avocado and chimichurri sauce. Cover with the top half of the bread.
Last week I was craving a Choripan and since I had Flatout breads at home, I thought it would be a great idea to make a sandwich with the traditional Choripan filling, but using Flatout Foldit® Artisan Flatbread. I added lettuce, tomato and avocado to the sandwich and the result was amazing! The sandwich had a perfect balance of flavors and textures.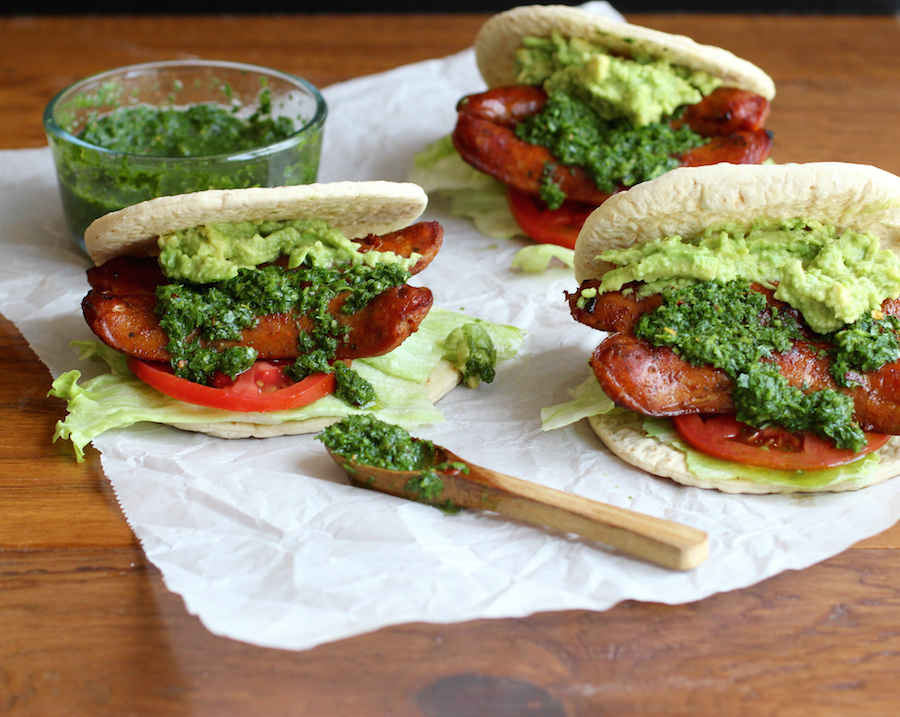 They're great for any occasion, but if you have a Father's day or graduation party coming up this Summer, this Choripan sandwich should make a wonderful addition to the menu. Don't forget some extra chimichurri sauce on the side. You can never have enough of that awesomeness! Also, to make this recipe even more convenient, you can make the chimichurri sauce the day before and store it in the fridge.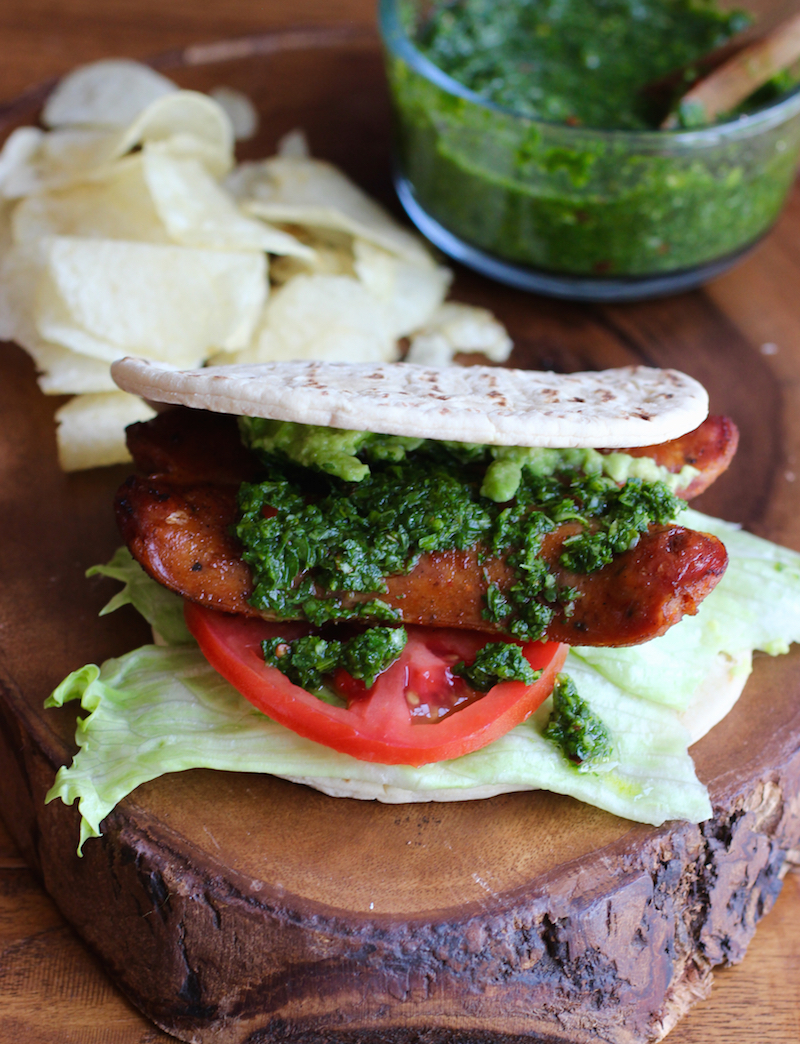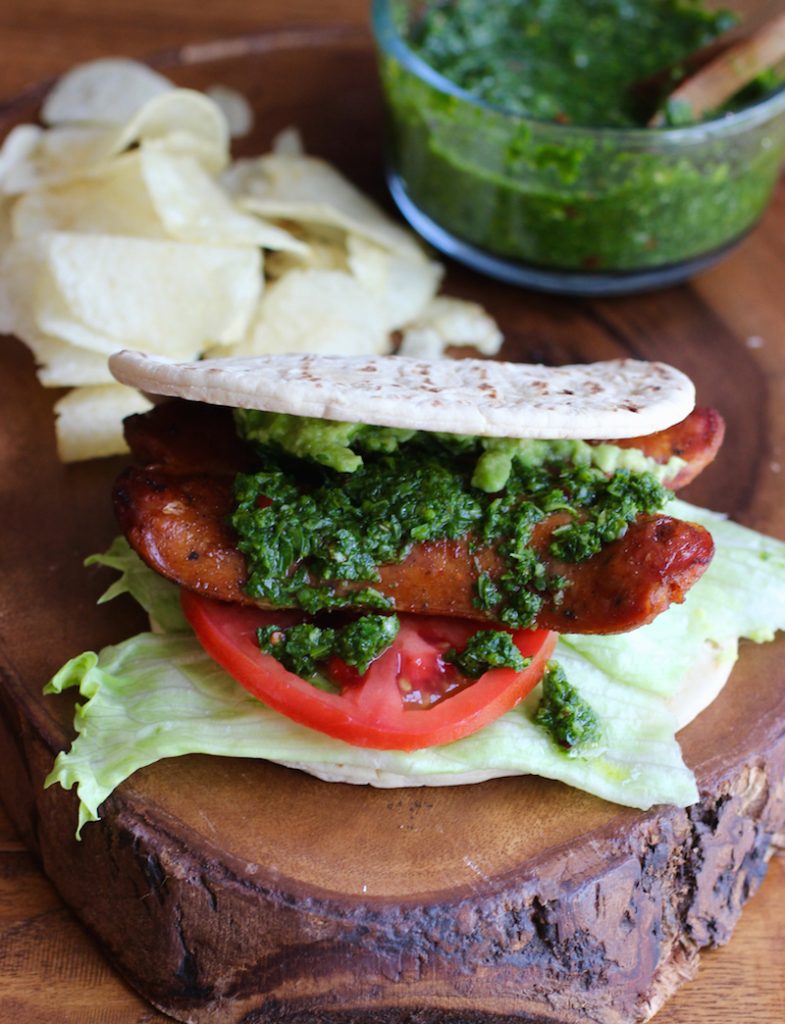 I love having Flatout Flatbreads in my pantry, they are both versatile and delicious. Have a look at the Flatout site and learn more about their other flavors and where to find their products.
This is a sponsored post in partnership with Flatout. However, the recipe and opinions are my own, as always.
Buen provecho!