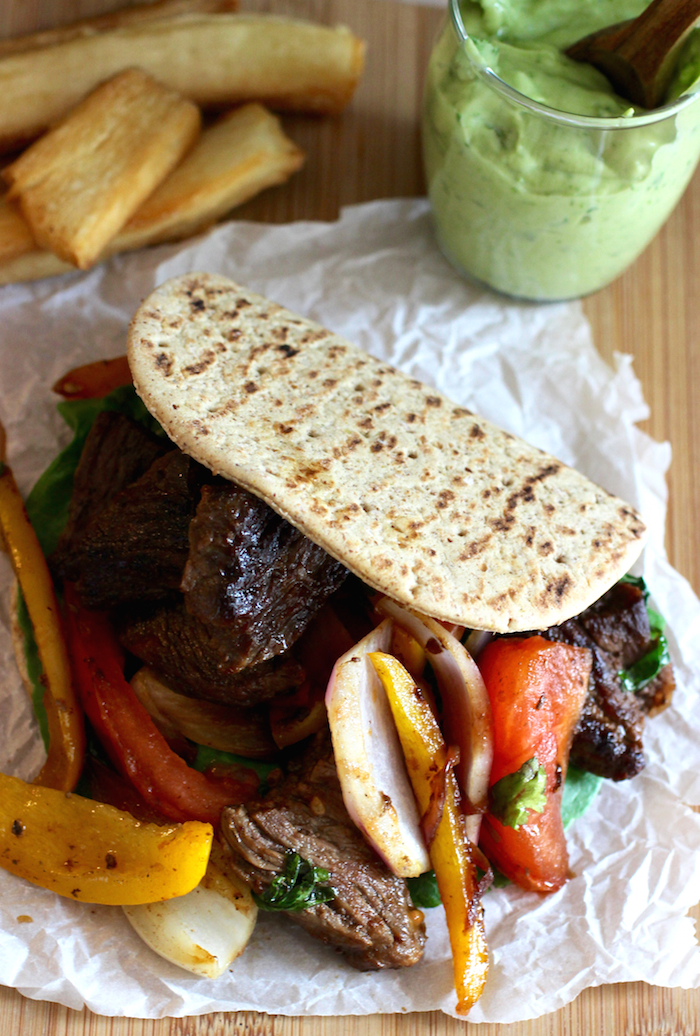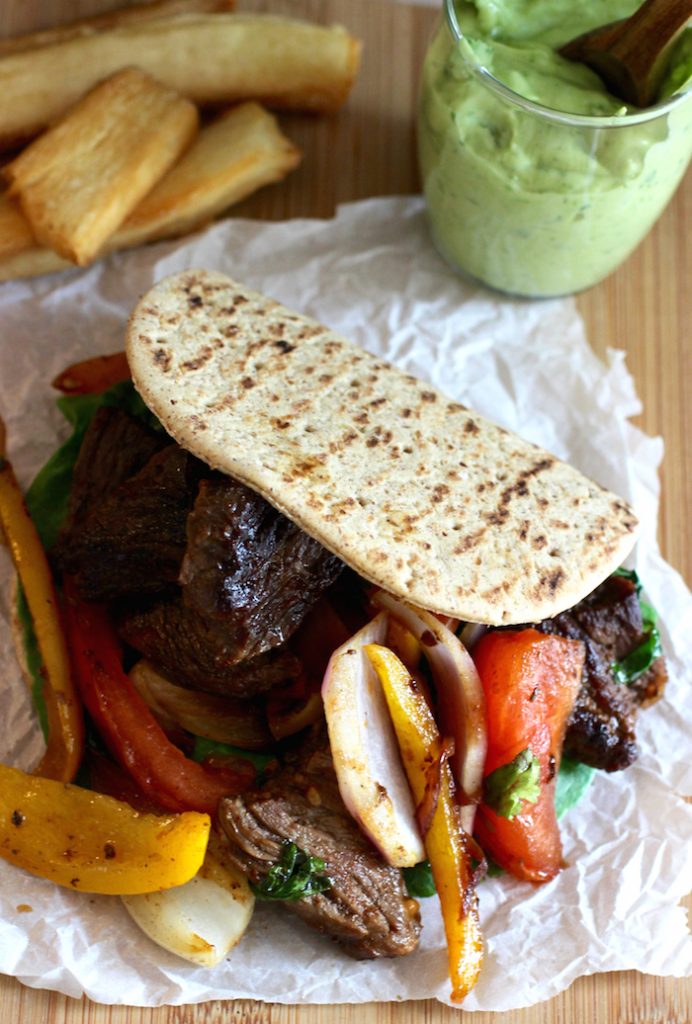 Pin
Lomo, a.k.a. Lomito Saltado, is a traditional and popular Peruvian dish with a perfect blend of Latin and Asian ingredients, the latter inspired by the Chinese immigrants that settled in Peru. Lomo Saltado is a very simple and easy to make dish that contains sirloin, tomatoes, hot yellow pepper, red onion, garlic, soy sauce, vinegar and cilantro, served with white rice and french fries. The traditional Peruvian Lomo Saltado usually contains ají amarillo, a yellow hot pepper, but I used yellow bell pepper instead, as I wasn't able to locate the ají amarillo locally.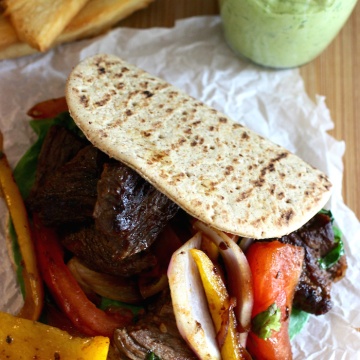 Lomo Saltado Sandwich
Ingredients
1

tablespoon

vegetable oil

½

lb

of sirloin steak cut into pieces

½

red onion cut in thick pieces

2

garlic cloves

diced

1 to

mato cut in thick pieces

1

seeded yellow pepper cut into thin slices

1

tablespoons

soy sauce

1

tablespoons

red wine vinegar

Salt and pepper

¼

cup

fresh cilantro

chopped

1

FlatOut Foldit®

Lettuce
Instructions
Season the steak with salt and pepper.

Place a skillet over very high heat. Add the oil and cook the beef until golden stirring often for about 7 minutes.

Add the garlic, onion, tomato, pepper, and stir for 2 minutes. Add the soy sauce and vinegar and stir again. Season with salt and pepper. Add the fresh cilantro.

Assemble: Place the lettuce and Lomo Saltado filling on the Flatout Foldit® Artisan Flatbread. Cover with the top half of the bread and serve.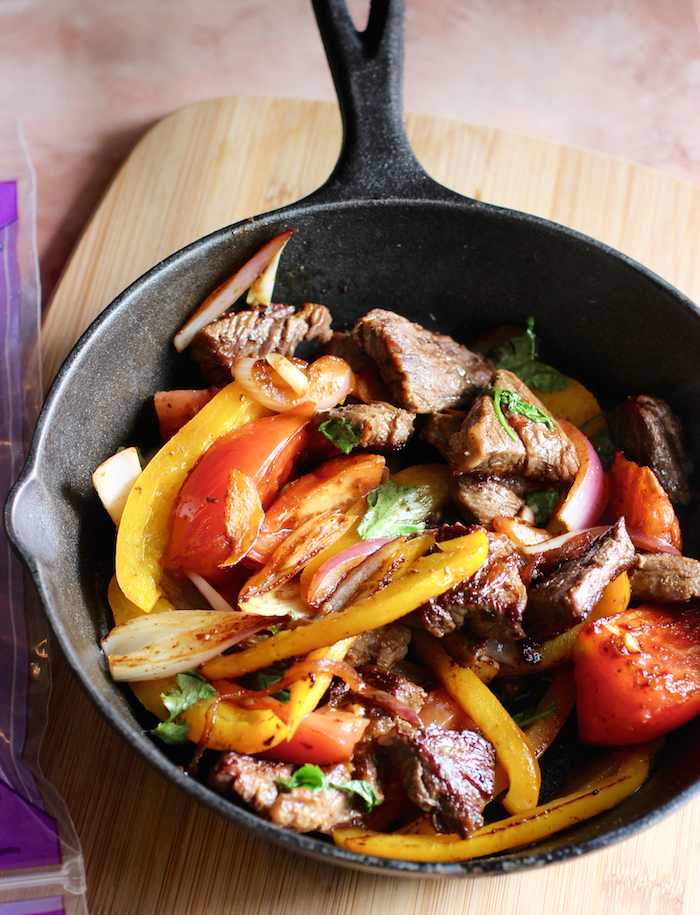 Pin
I was looking for a recipe to make on Labor day and thought it would be a great idea to make a sandwich with a Lomo Saltado filling, using Flatout Foldit® Artisan Flatbread. I added lettuce to the sandwich and served it with yuca fries and a cilantro-avocado sauce and the result was amazing! The sandwich had a perfect balance of flavors and textures.
These Lomo Saltado Flatout sandwiches are perfect for Labor Day, an easy weeknight dinner, lunch with friends, game day… well basically anytime! They were a hit in my house and I hope you'll enjoy them as much as we did.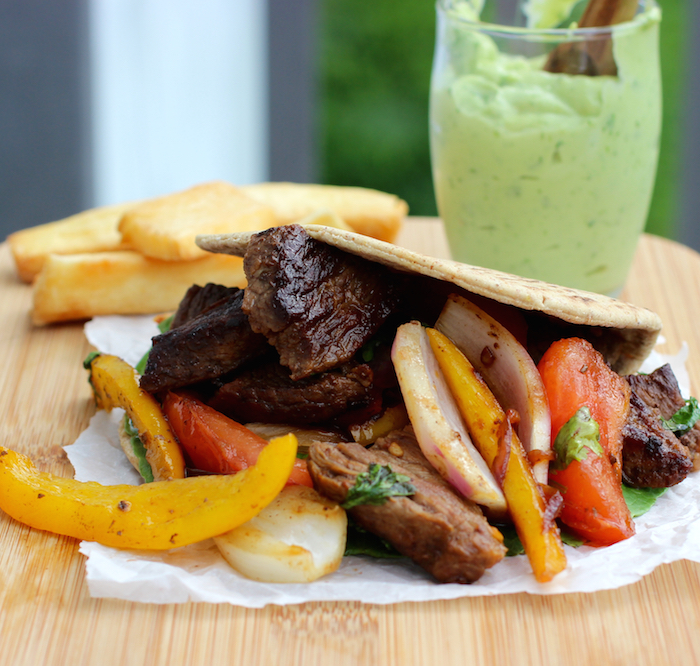 Pin
I love having Flatout Flatbreads in my pantry! They are low in fat, a good source of fiber and of course, perfect for sandwiches, wraps and even small pizzas. Have a look at the Flatout site and learn more about their other flavors and where to find their products.
This is a sponsored post in partnership with Flatout, however, the recipe and opinions are my own, as always.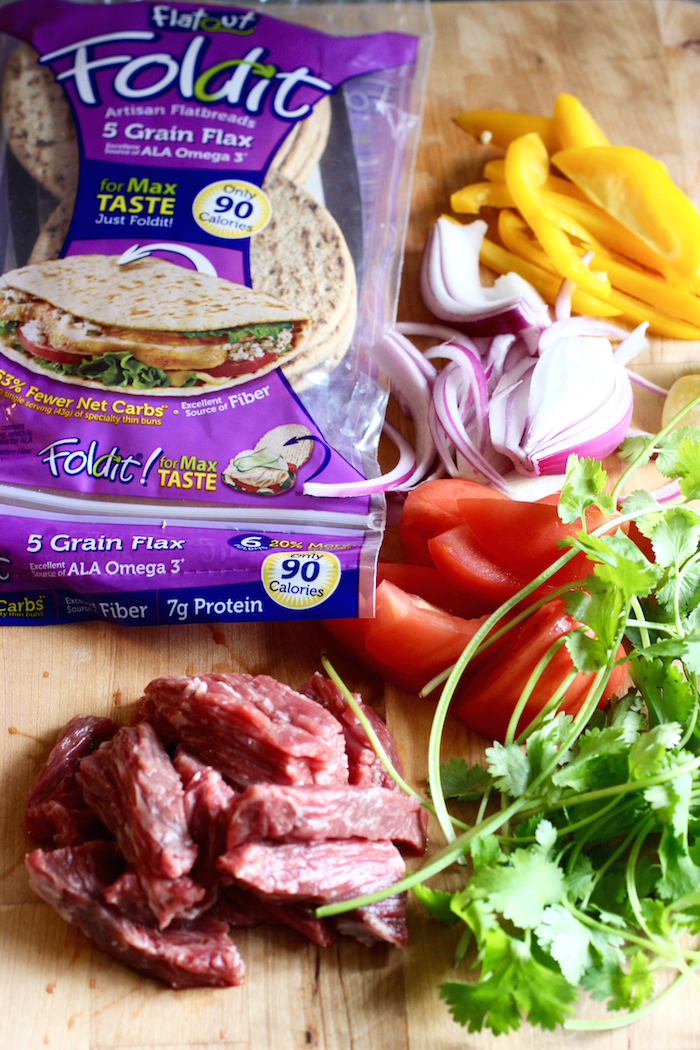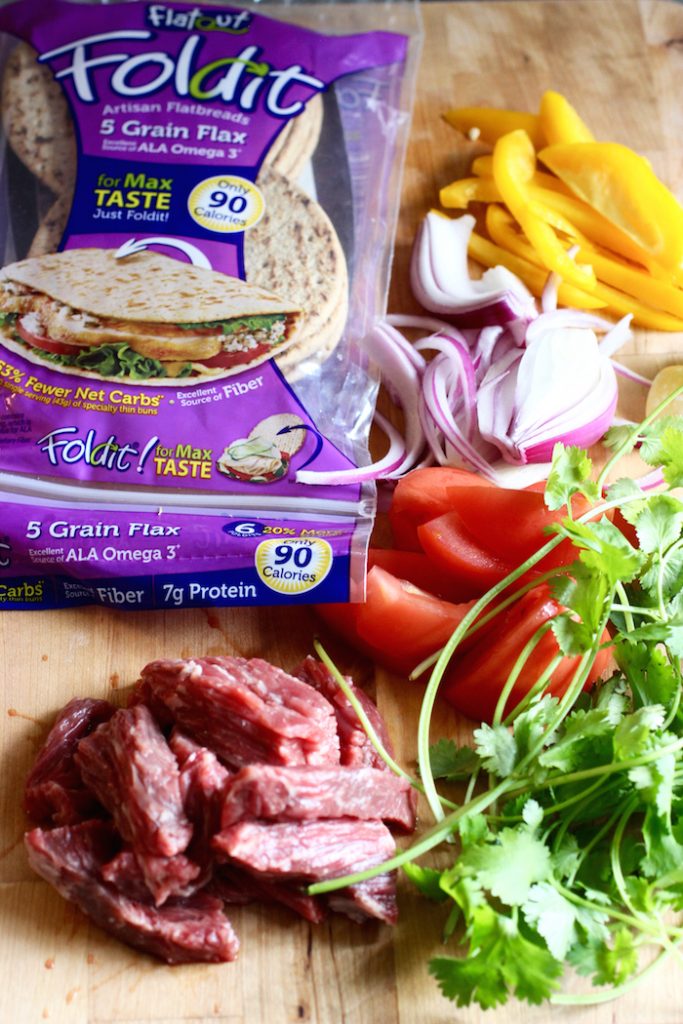 Pin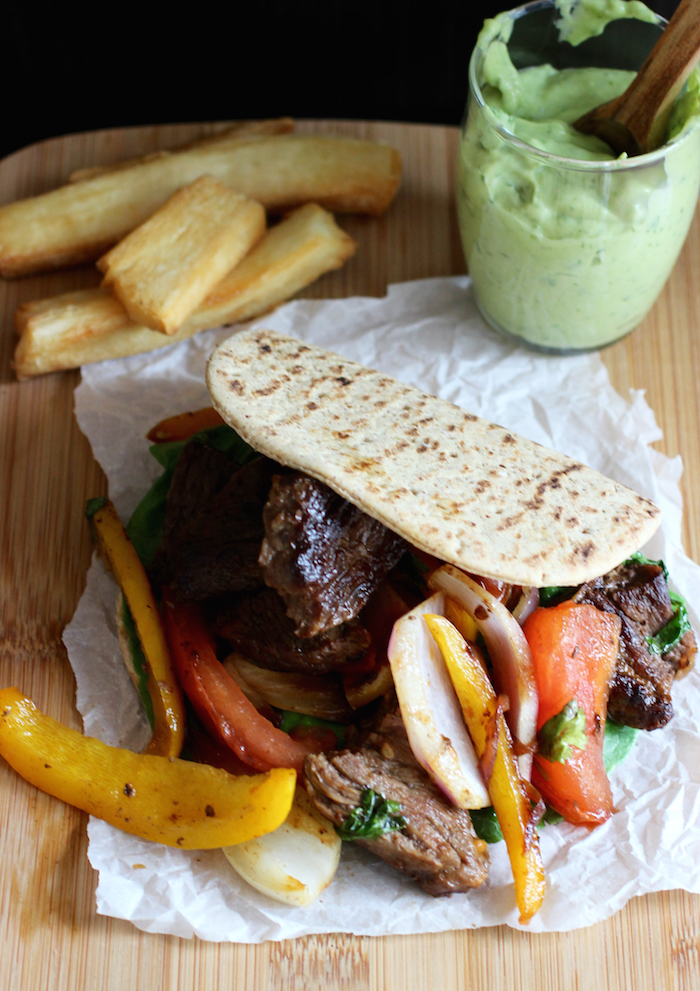 Pin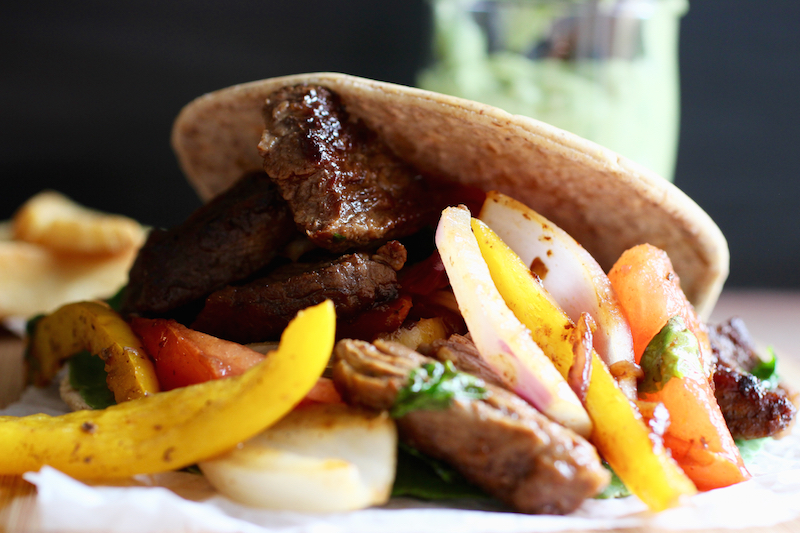 Pin