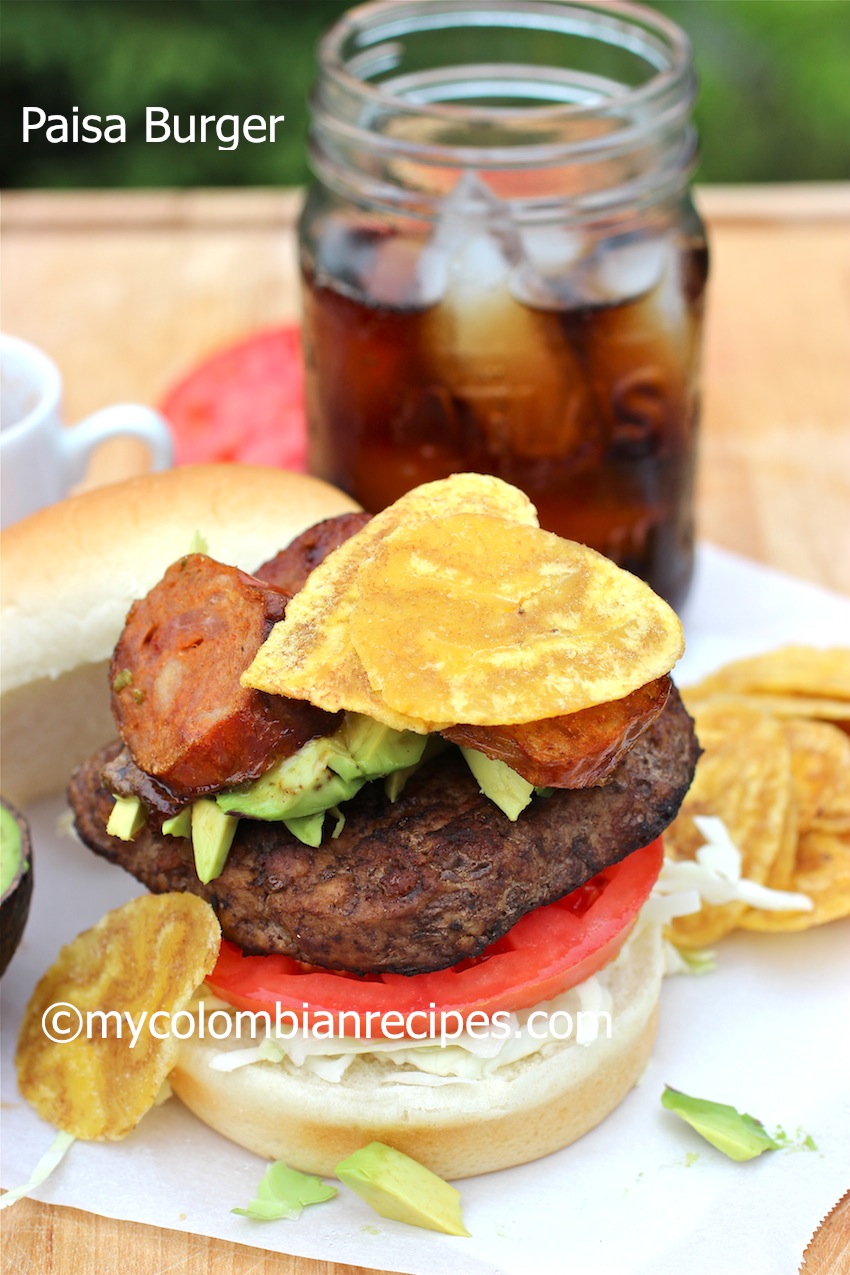 Let me introduce you to my new favorite Hamburger... The Paisa Burger!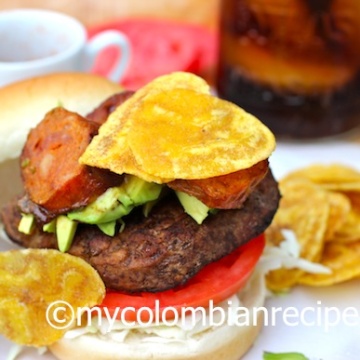 Burger with Chorizo, Avocado and Plantain Chips
Ingredients
1

pound

ground beef

2

garlic cloves

finely chopped

2

scallions

finely chopped

½

cup

chopped white onion

½

teaspoon

ground cumin

¼

teaspoon

ground paprika

Salt and black pepper

4

hamburger buns

Coleslaw

Tomato slices

Red onion slices

1

avocado

sliced

2

Colombian chorizos

cooked and sliced

Ketchup

Plantain chips
Instructions
In a large plastic bowl add the ground beef, garlic, scallions, onion, cumin, paprika, salt and pepper. Mix well and refrigerate for about 1 hour, then form 4 patties.

Heat a grill or sautué pan and cook the hamburgers for 5 minutes on each side until done.

Remove to a plate and cover with aluminum foil. Allow the hamburgers to rest for 5 minutes.

To serve, place coleslaw, one tomato slice, one onion slice on a bun, and top with a patty, avocado slices, chorizo and plantain chips. Serve with ketchup on the side.
This week I got up craving a good hamburger, but not just any burger, I wanted a burger with different textures and lots flavor. So, I created this Burger with Chorizo, Avocado and Plantain Chips. The Paisa Burger was inspired by the region in which I was born, "Antioquia",Colombia where residents are called "Paisas".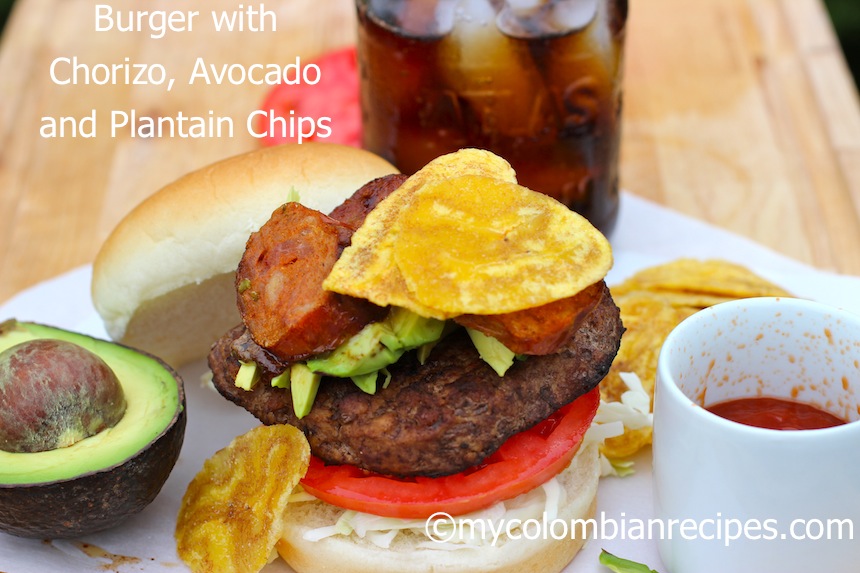 We Colombians love our traditional comfort food and we are always trying to put our Colombian ingredients into International dishes. Colombian fusion food is a new trend in Colombia and around the world. Dishes such as Colombian-Style Pizza and Colombian-Style Hot Dogs are just some of the examples of this trend.
So this time I thought it would be fun to use some of my favorite traditional ingredients from my hometown to top a hamburger: chorizo, avocado, plantain chips, red onions, tomato slices and cabbage slaw. The combination of flavors and textures on this burger is absolutely delicious.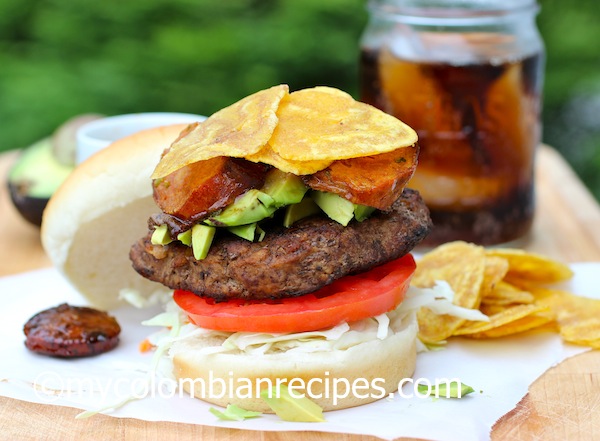 This Paisa Burger is perfect for Father's Day. If you have a Colombian father in your life, make this hamburger on Sunday and they will love you even more than they do now! Buen provecho!