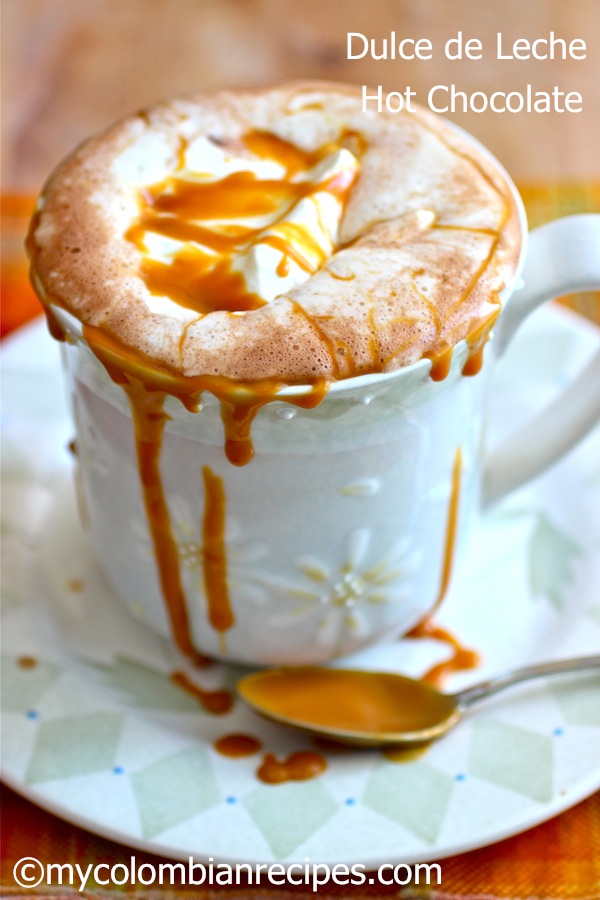 In Colombia we drink hot chocolate for breakfast or late afternoon snacks all year round. Since moving to the Northeastern United States many years ago, there's nothing like a cup of hot chocolate on a cold, winter day, especially if it's made with sweet and creamy dulce de leche!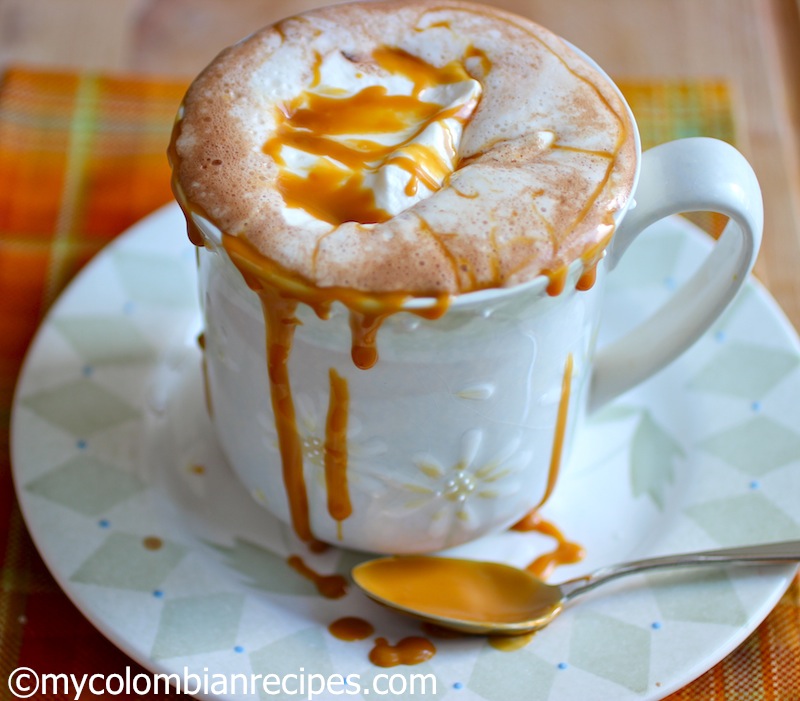 I am crazy for all things dulce de leche or arequipe flavored and it seemed only logical to pair it with a cup of hot chocolate. This is a very decadent version of hot cocoa. It's thick, sweet and chocolatey.
To serve it top with a dollop of whipped cream and drizzle with more dulce de leche!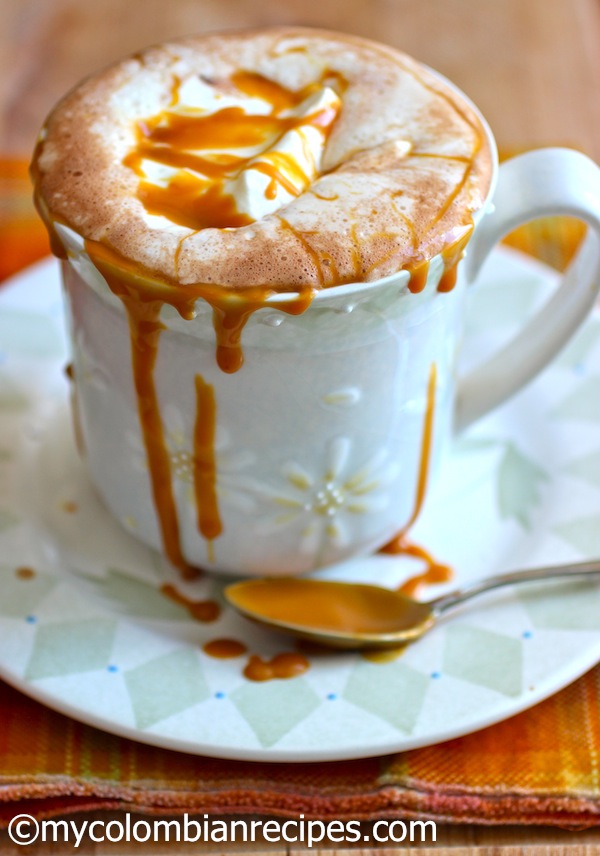 If you are not crazy about dulce de leche and want to try other variations of hot chocolate. Here are some recipes for you.
Chocolate Santafereño (Colombian-Style Hot Chocolate)
Chocolate con Leche de Coco (Coconut hot Chocolate)
Chocolate en Agua ( Dairy Free Hot Chocolate)
Buen provecho!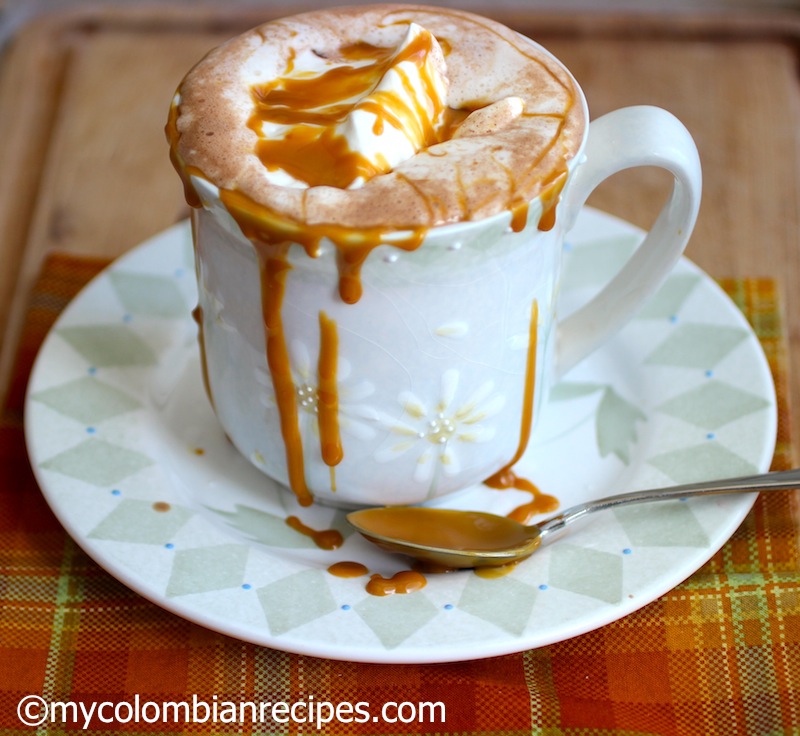 Ingredients
(4 servings)
4 cups milk
4 oz dark chocolate, finely chopped
4 oz milk chocolate chips
1 teaspoon vanilla
2 tablespoons dulce de leche or to your taste, plus more for serving
Pinch of salt
1/2 teaspoon ground cinnamon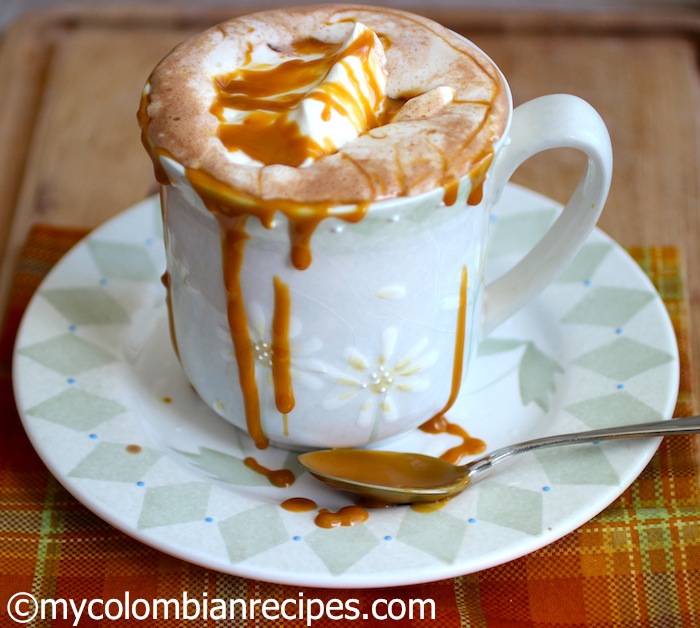 Directions
Warm 2 cups of milk with the chocolate, dulce de leche, and salt, stirring until the chocolate is melted. Be careful not to let the mixture boil.
Vigorously whisk in the remaining two cups of milk. Make sure to warm the cocoa completely through. Turn off the heat and add the vanilla and cinnamon. Top with whipped cream and more dulce de leche.
This was printed from MyColombianRecipes.com