This chocolate caliente is a popular drink in Colombia. This hot chocolate recipe is made with water, Colombian chocolate and sugar. It's a comforting drink usually served for breakfast or afternoon snack with a Colombian bread and cheese.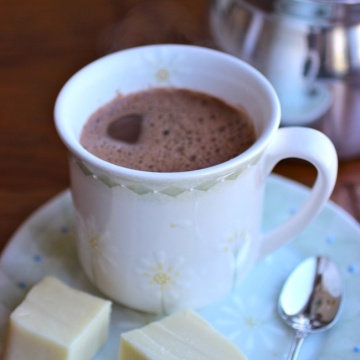 Chocolate Caliente con Agua (Hot Chocolate with Water)
Ingredients
4

oz

Colombian chocolate

2

tablespoons

sugar or to your taste

4

cups

of water
Instructions
Add all ingredients to a medium pot or chocolatera.

Heat over medium heat until simmering, stirring frequently until melted.

Remove from heat and serve hot.
Nutrition
Calories:
330
kcal
Carbohydrates:
29
g
Protein:
7
g
Fat:
30
g
Saturated Fat:
18
g
Polyunsaturated Fat:
1
g
Monounsaturated Fat:
9
g
Sodium:
37
mg
Potassium:
471
mg
Fiber:
9
g
Sugar:
12
g
Calcium:
72
mg
Iron:
10
mg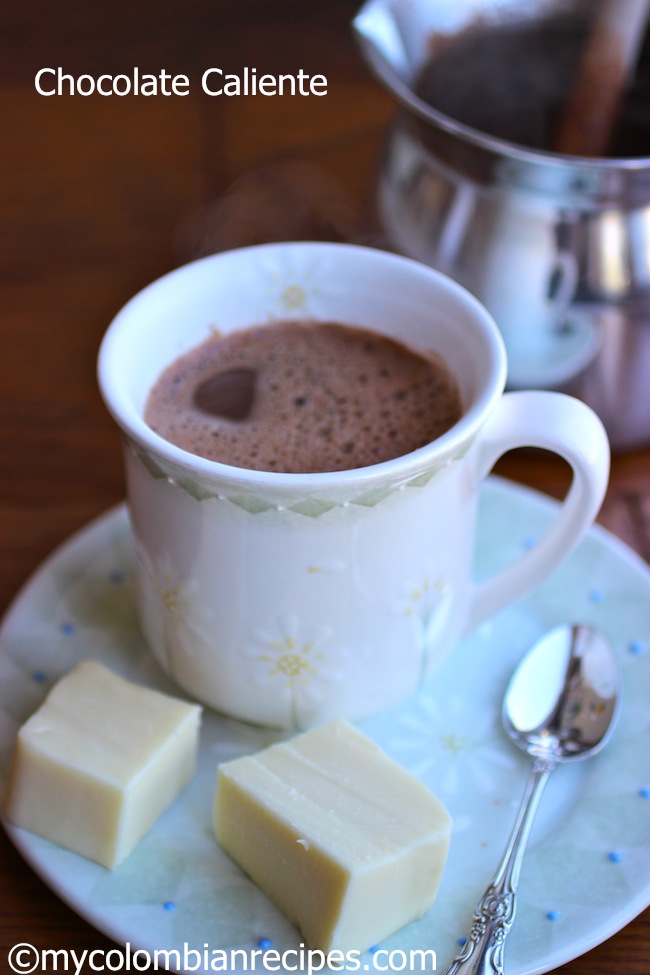 If you've ever had breakfast in a Colombian home, chances are you've had a cup of chocolate caliente. To make traditional Colombian hot chocolate, the chocolate is broken in pieces and melted in hot milk or water in a chocolatera (aluminum pitcher), then beaten with a molinillo or bolinillo (wooden beater).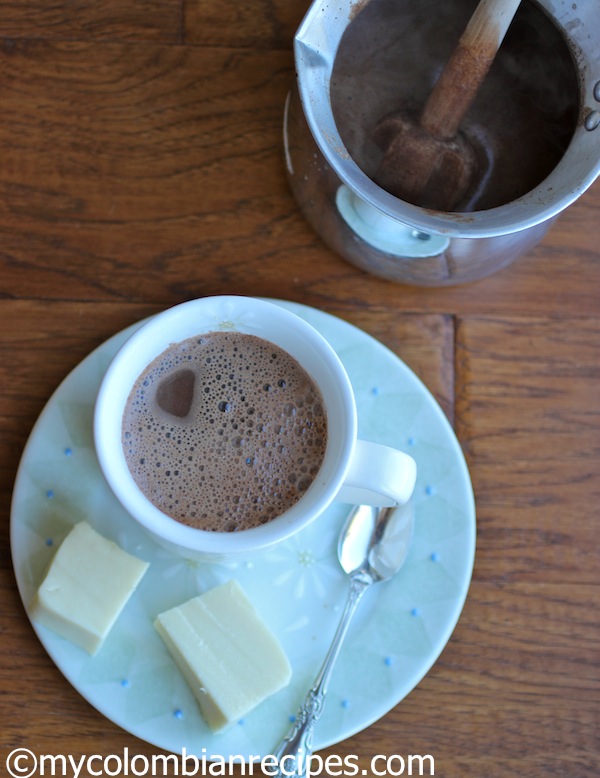 We have different variations of hot chocolate in Colombia such as, Chocolate Santafereño (Hot Chocoate with Milk), Chocolate con Leche de Coco (Hot Chocolate with Coconut Milk) and Chocolate con Agua (Hot Chocolate with Water).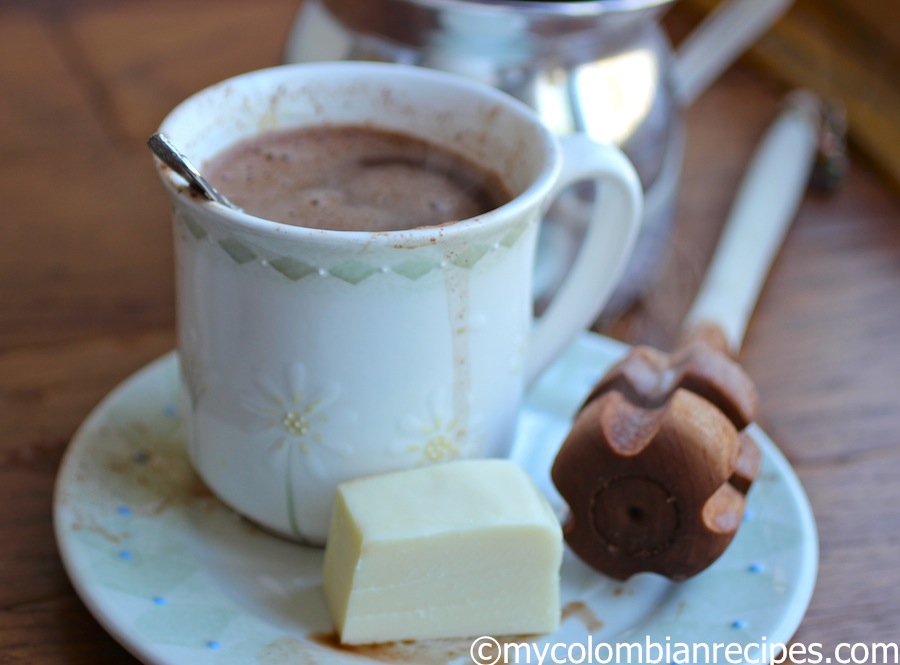 I remember having Chocolate Caliente con Agua on weekends at my grandmother's house. She made this thick, rich and dark drink to help me warm up in the morning and if the chocolate was too hot, she would pour it back and forth between two cups to cool it off for me.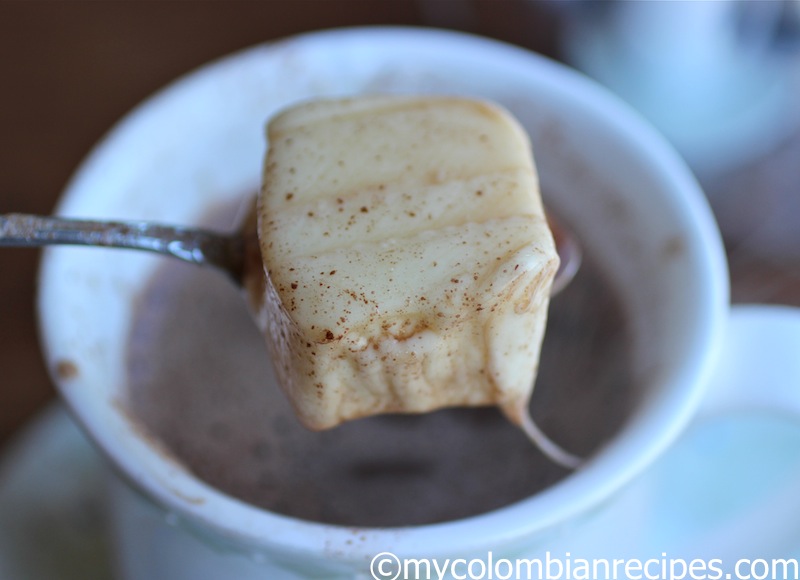 BTW, we Colombians love to dunk white cheese in our hot chocolate, it is absolutely delicious!
Buen provecho!