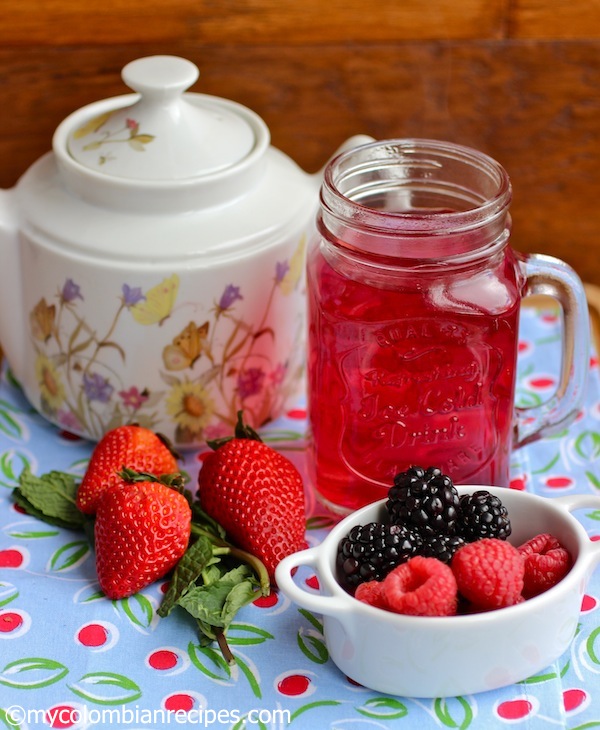 I was making a fruit salad for my kids this past weekend, but it has been so cold here that I really started craving a hot drink. So I decided to use some of my berries to make this Colombian drink. I am not a huge tea person, but I absolutely love this fresh fruit tea recipe.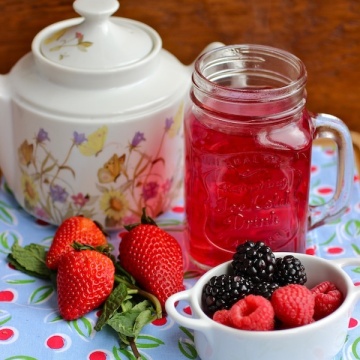 Aromática de Frutas (Fruit Tea)
Ingredients
2 ½

cups

of water

½

cup

of raspberries

½

cup

of strawberries

cut into pieces

½

cup

of blackberries

12

fresh mint leaves

Sugar or honey to your taste
Instructions
Bring three cups of water to a simmer. While the water is heating, pound the mint to break it up a bit. I use a mortar and pestle, but you can use a wooden spoon.

When the water is hot, stir in the fruits and the mint. Simmer for 3-5 minutes, remove from the heat, cover, and allow to sit for another 3 minutes. Strain the tea into a pot or container.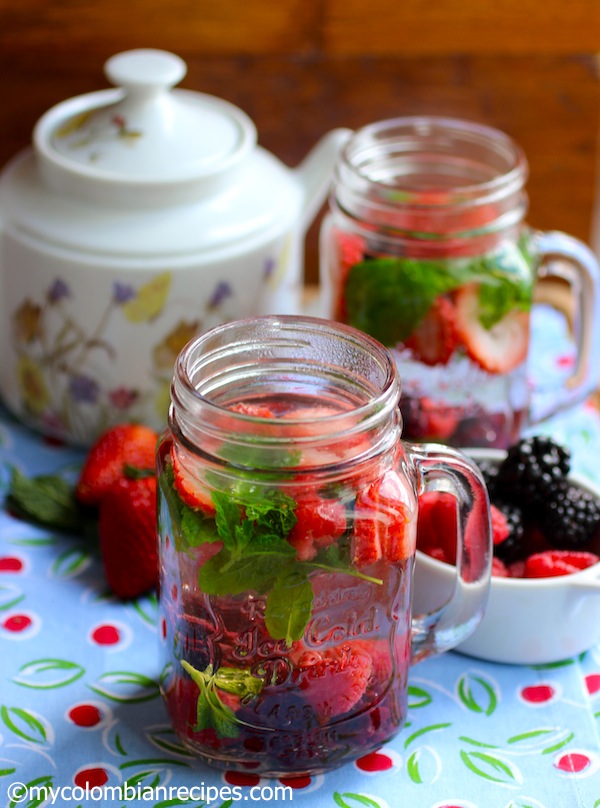 The first time I had this Aromática de Frutas was a couple of years ago at my friend's house, who is from Bogotá, Colombia, and I immediately fell in love with it. I heard about this drink while I was living in Colombia many years ago, but never tried it because I always preferred a cup of coffee over a cup of tea.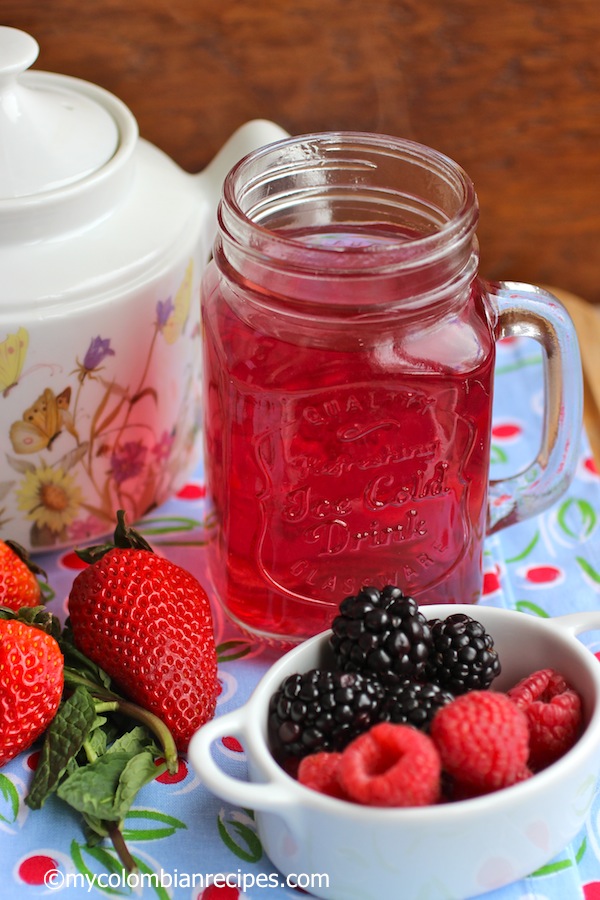 This fruit tea is very popular in the Andean zone of the country and it's beyond simple. You simmer down sugar and water to make a light syrup then add the berries and let it sit to give the flavors time to develop. You can brew this as weak or strong as you like. I like my Aromática de Frutas sweet, but if you don't like sugar in your tea, just omit it or add honey instead. I also like mine chilled, which is great on a hot summer day.
Buen provecho!