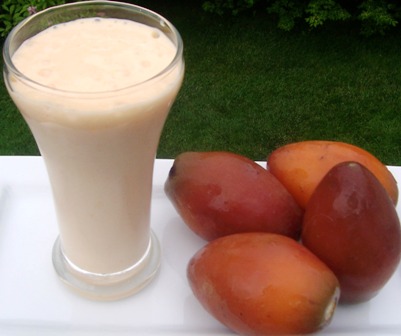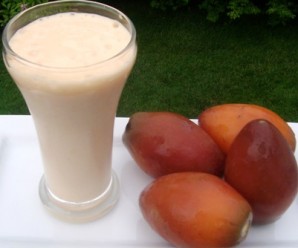 Colombian Tree Tomato Juice (Jugo de Tomate de Arbol en Leche)
Ingredients
4

tree tomatoes or Tomates de Arbol

2

cups

milk

¼

cup

crushed ice
Instructions
Place all the ingredients except the ice in a blender and blend until smooth.

Strain the juice through a sieve.

Pour the juice back in the blender, add the crushed ice and blend until smooth. Serve and enjoy!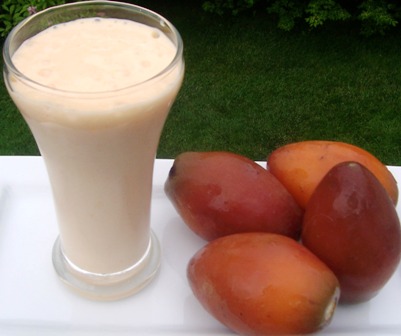 Tomate de Arbol or tamarillo is a popular Colombian fruit. It is tangy with a little sweetness, is a great source of Vitamin A, B6 and C and also contains Vitamin E and Thiamine. In Colombia it is used in juice, desserts, and sauces. In the United States I found it frozen in the Latin aisle at the supermarket.
This Colombian Tree Tomato Juice (Jugo de Tomate de Arbol en Leche) is creamy and delicious.You can replace the milk for water if you prefer.