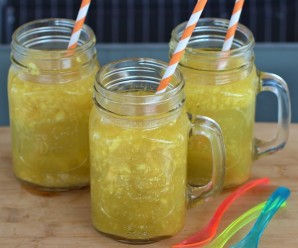 Champús (Lulo, Pinneaple and Corn Drink)
Ingredients
2

cups

of dried corn

½

pound

panela

7

lulos

peeled and mashed

1

pineapple peeled and chopped

4

leaves

of orange or 1 teaspoon orange zest

2

cinnamon sticks

5

whole cloves
Instructions
Soak the dried corn overnight.

Rinse it well and place it a large pot with the water and cook over medium heat until the corn is soft, about 2 to 3 hours, stir occasionally, while adding more water if needed.

When tender, remove a cup of corn, grind and then return it in the same water. Apart prepare a melao with 1 cup of water, panela, the orange leaves, cloves and cinnamon.

Add the melado, the mashed lulos and pineapple. Stir everything well, let cool and add ice. Add more water and sugar if necessary.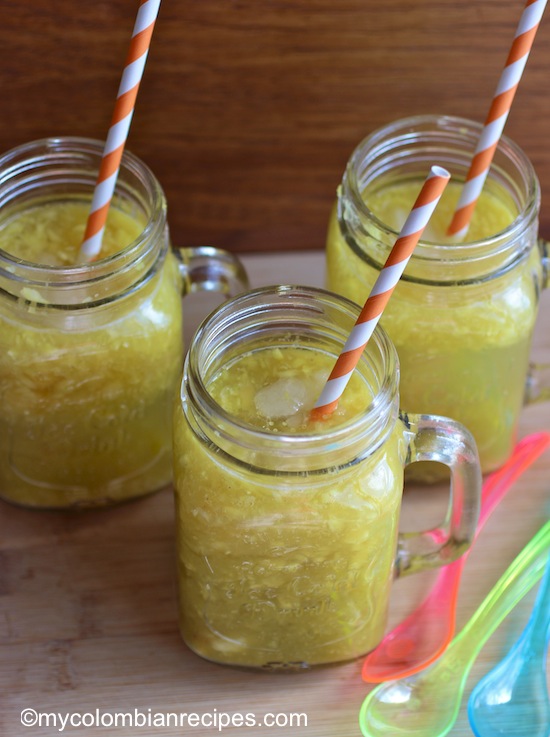 This is a traditional cold drink from the department of El Valle del Cauca, located in the pacific region of Colombia. Champús is a very refreshing drink served with a lot of ice, made with dried corn, pineapple, panela, mashed lulo, cinnamon, cloves and orange tree leaves. I didn't find the orange tree leaves, so I used orange zest instead for this recipe.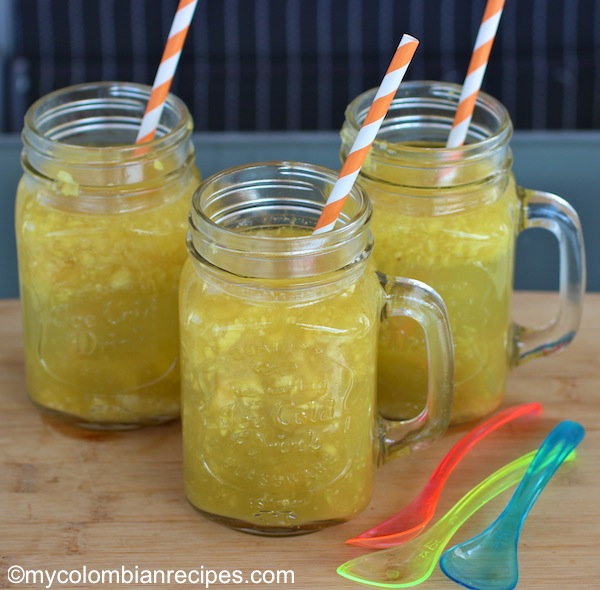 Street vendors with their carts are on virtually every corner in El Valle del Cauca selling this refreshing drink, but you'll also find it served in restaurants as well. Champús is the perfect drink for warm summer days although it's practically a snack by itself. I Hope you like it as much as I do.
Buen provecho!