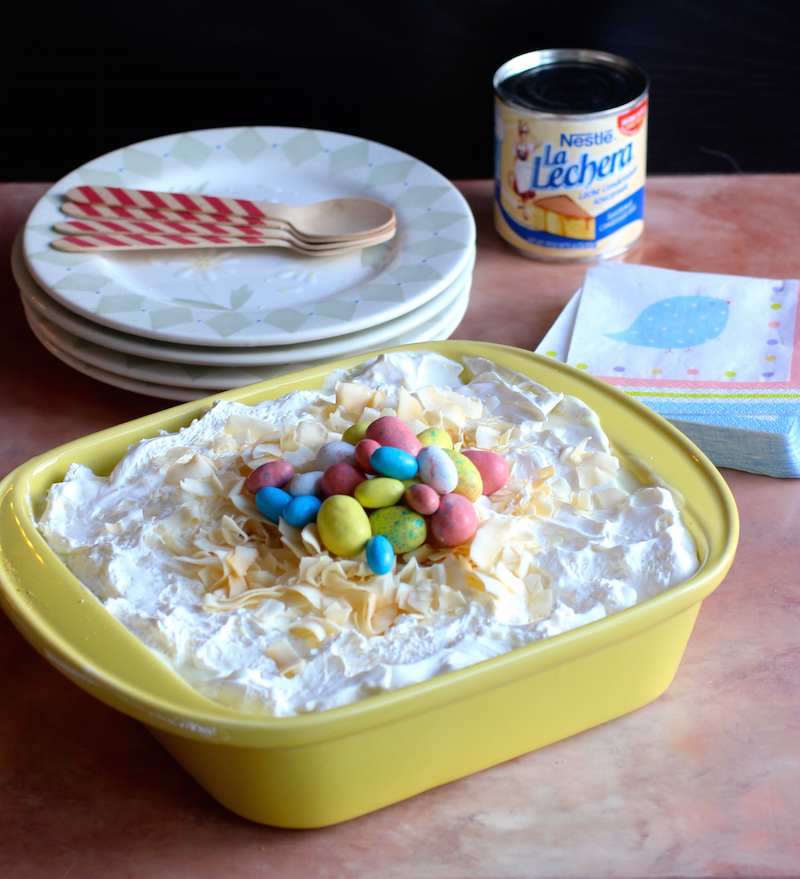 Pin
This is a sponsored post in collaboration with El Mejor Nido by Nestlé. The recipe, pictures and opinions are 100% my own!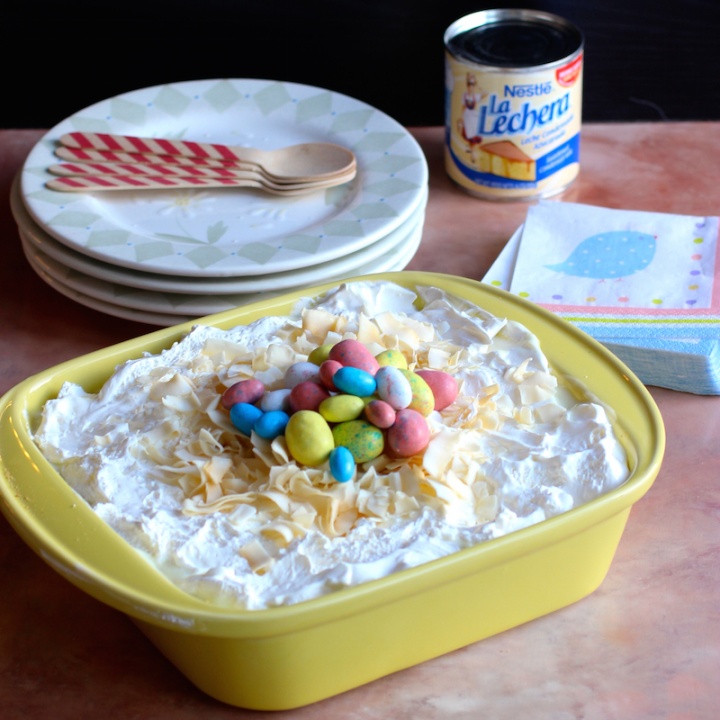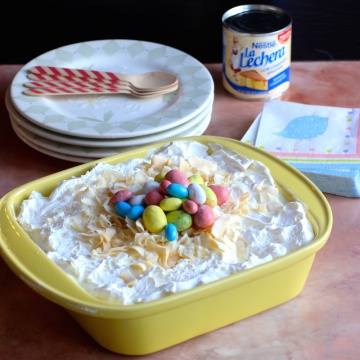 Easy Sweet Condensed Milk and Crackers Dessert
Ingredients
1

can

14 oz NESTLÉ Sweetened Condensed Milk

1

can

12 oz CARNATION Evaporated milk

1

teaspoon

vanilla extract

2

tablespoons

cornstarch

1

can

7.6 oz NESTLÉ Media Crema, or 1 cup whipping cream

27

graham crackers or other square crackers of your choice

For the frosting

1

15oz can of coconut milk, chilled for 24 hours

4

tablespoons

sugar or to your taste
Instructions
To prepare the filling, boil over medium heat the condensed milk, vanilla extract, reserving 3 tablespoons of evaporated milk to dissolve the cornstarch.

In another bowl dissolve the cornstarch in the three tablespoons of evaporated milk and then add it to the boiling mixture. Stir constantly to mix well. About 10 minutes.

Remove from the heat, quickly add the cream and stir again.

In an 8 x 8 inches ovenproof pan put a layer of crackers and a layer of cream alternately. Repeat the process ending with a layer of cream. Refrigerate for 5 hours or until desired consistency.

For the frosting, remove the lid of the can of coconut milk, Using a spoon carefully remove the layer of thick coconut cream that has spread to the top of the can, and transfer to a bowl. (Do not use the coconut water that has settled to the bottom of the can.)

Whisk the coconut cream on medium speed for about 4 minutes, or until the cream forms soft peaks. Add the sugar and beat until incorporated.Spread on top of the dessert and garnish with grated coconut and chocolate eggs.
It's amazing how fast this year is moving! I can't believe Easter is only a few days away. Every celebration in my family revolves around lots of great food and delicious drinks. So when I was invited to participate in a campaign with
El Mejor Nido
, I found the perfect excuse to make an easy and simple recipe, yet very special, Crackers and Sweet Condensed Milk Dessert. Sounds delicious, doesn't it?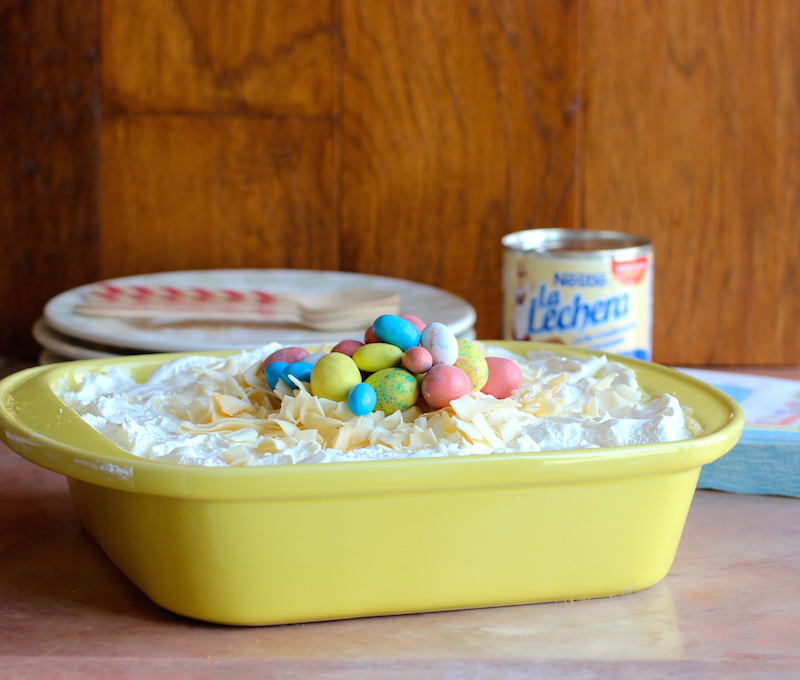 Pin
This is one of the desserts I miss most from my childhood, and not just for the taste. I would often have Crackers and Sweet Condensed Milk Dessert while at my grandmother's house, which we would prepare together and I loved cooking with Mamita! Those times spent cooking together made for some wonderful memories.
I am always delighted when testing the layers of crackers blended into a delicious, creamy filling of sweet condensed milk with a delicate vanilla flavor and a coconut frosting. As an adult I occasionally let my culinary nostalgia create different versions of this easy-to-make dessert from my childhood. This time I thought it would be a good idea to decorate the frosting with grated coconut and chocolate eggs to celebrate Easter.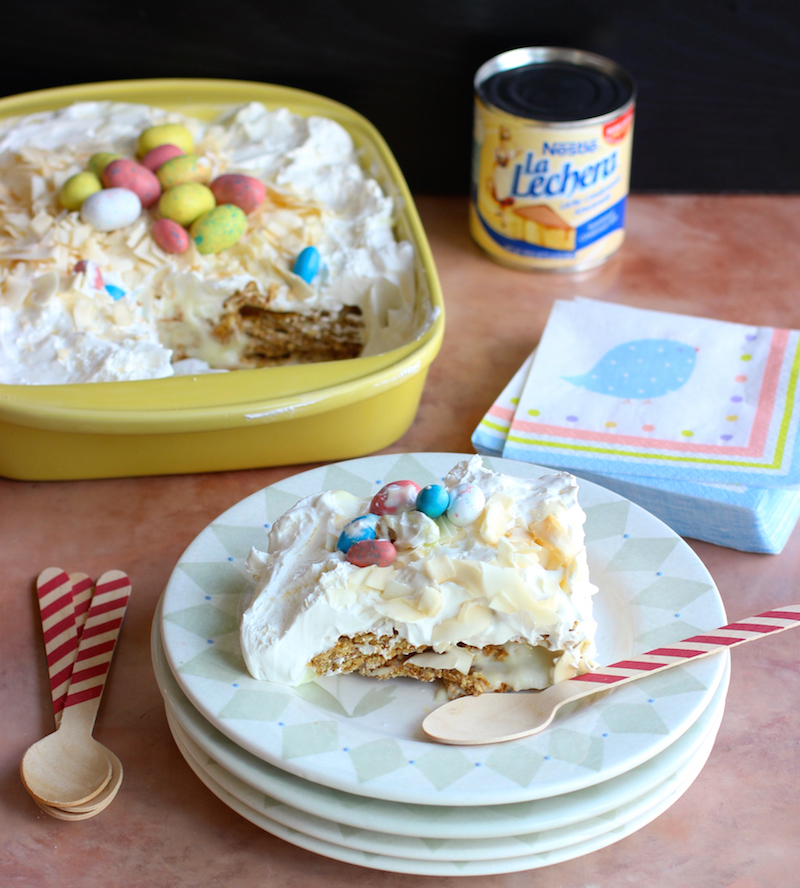 Pin
This is ideal for any party or while having a cup of tea with friends. You can leave it in the fridge for up to three days, as long as you keep it well covered. All you have to do is decorate it last minute and serve.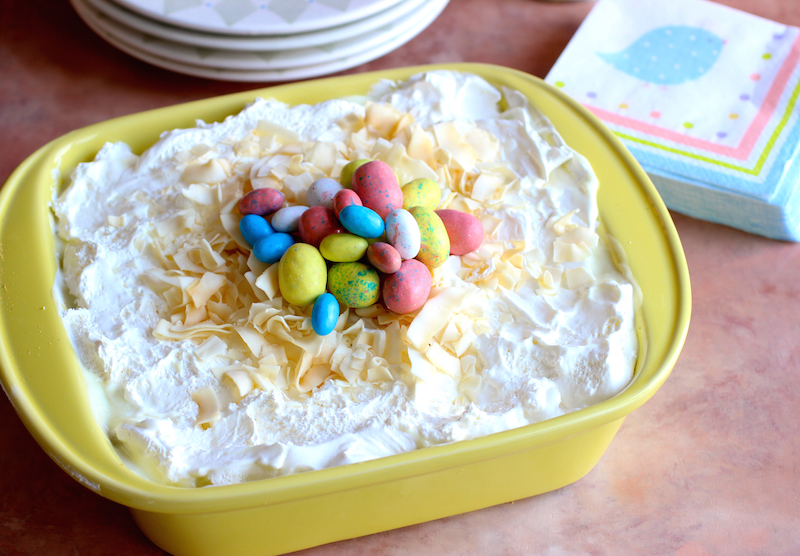 Pin
I invite you to visit ElMejorNido.com to find more recipes and information about the products. Connect with them through Facebook and Twitter.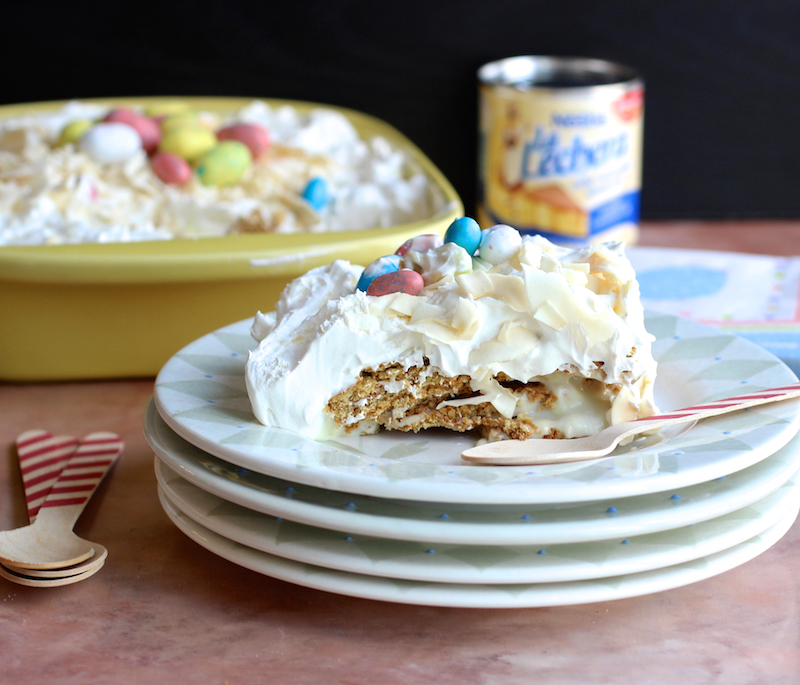 Pin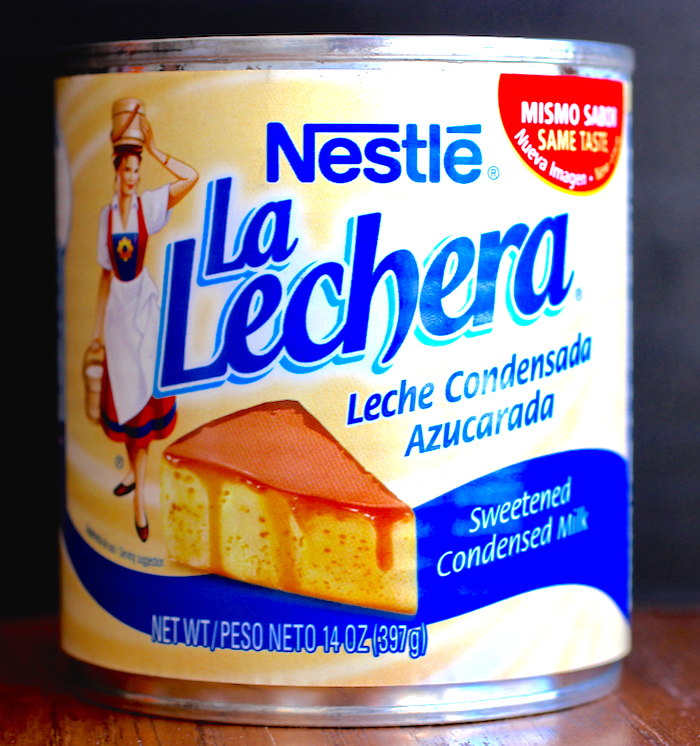 Pin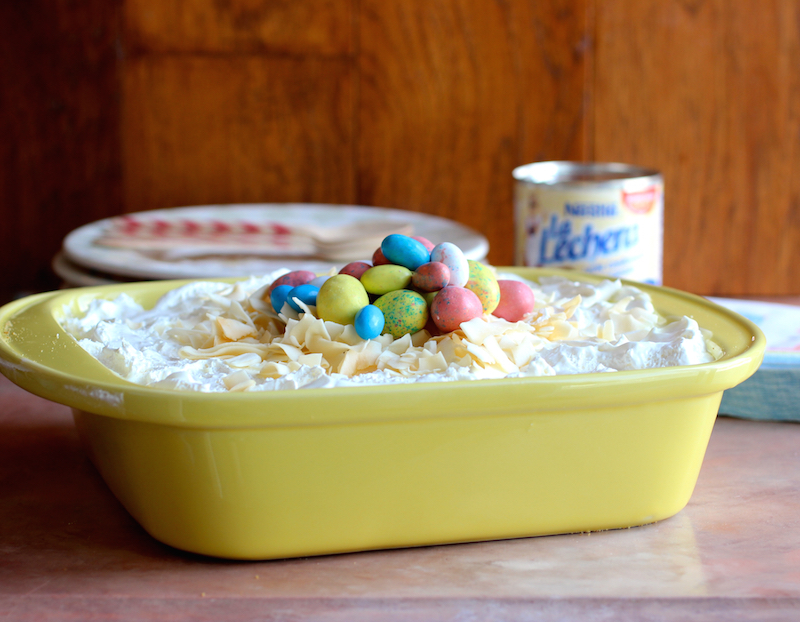 Pin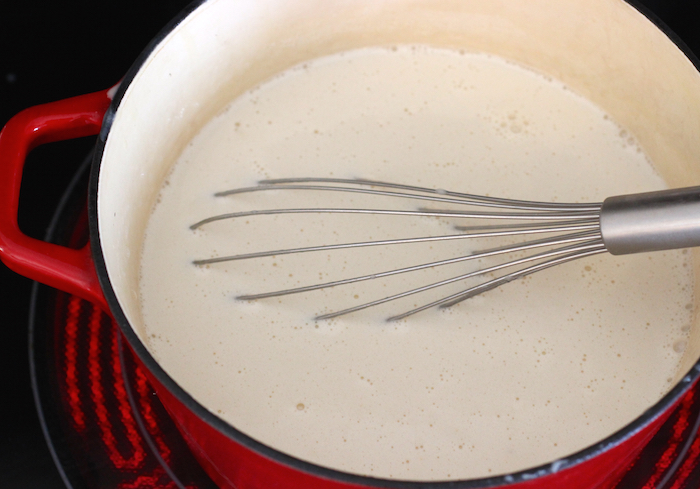 Pin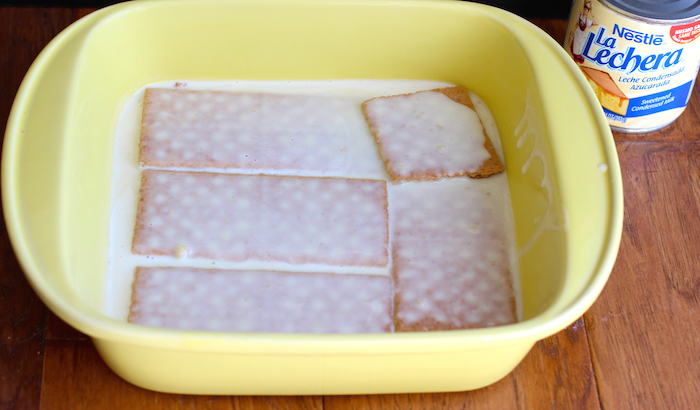 Pin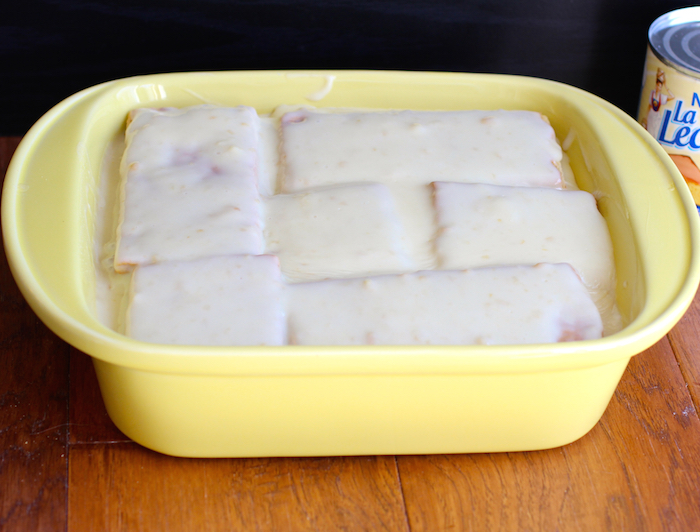 Pin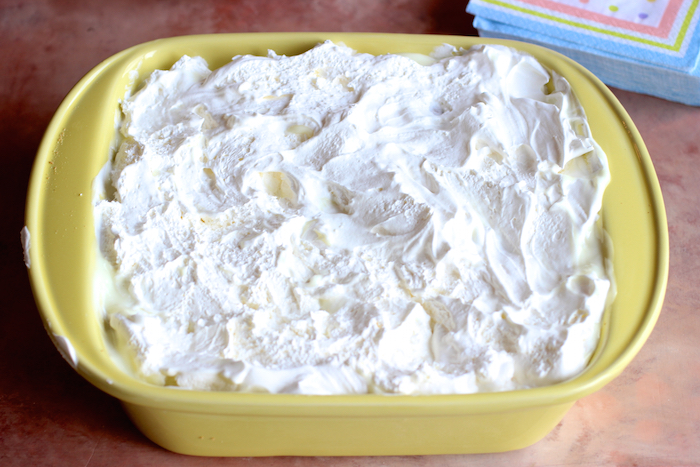 Pin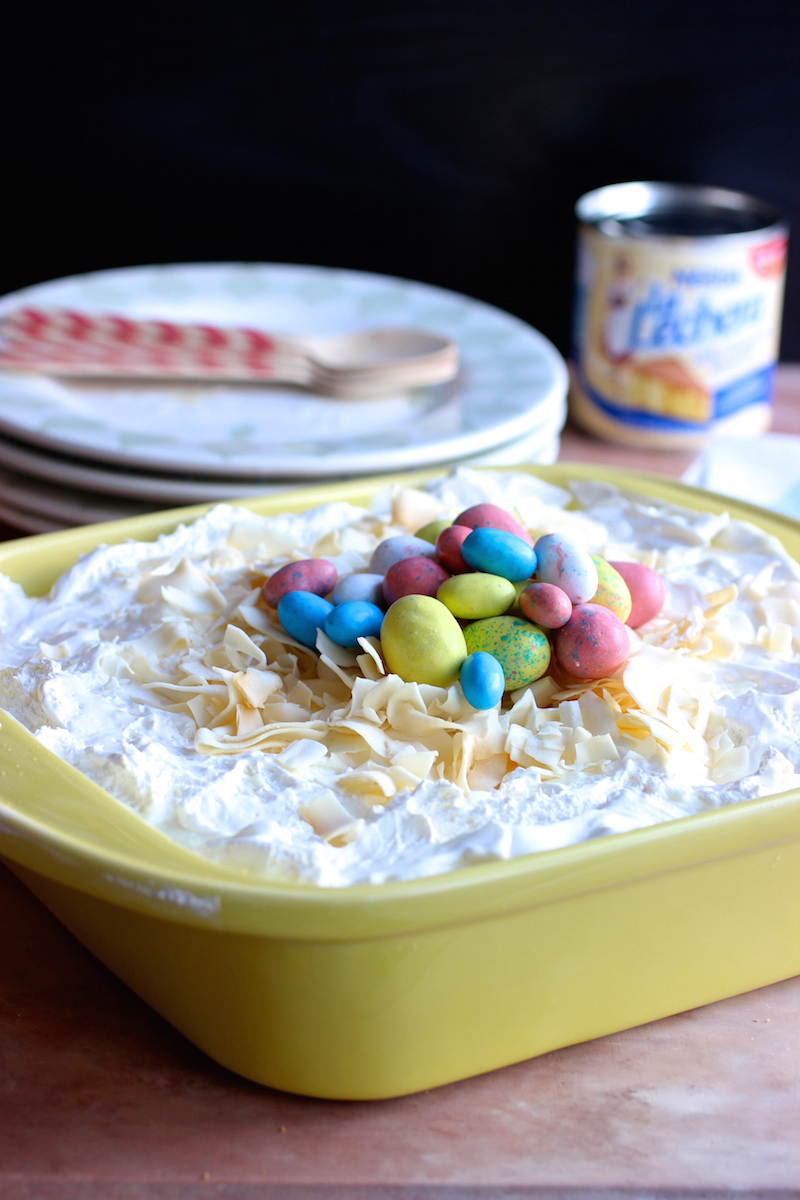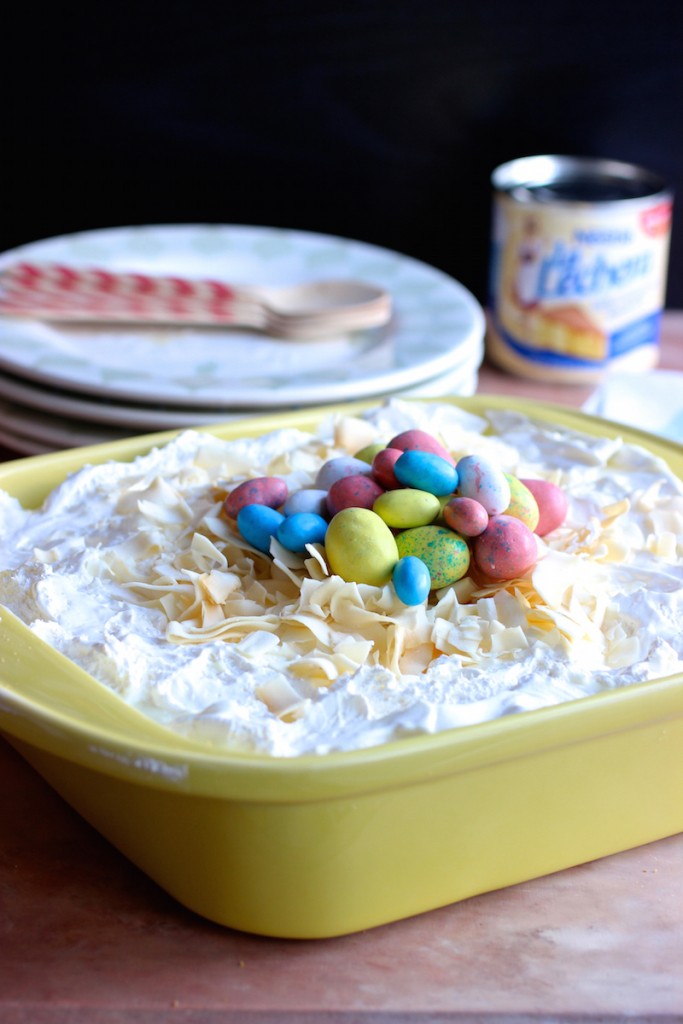 Pin