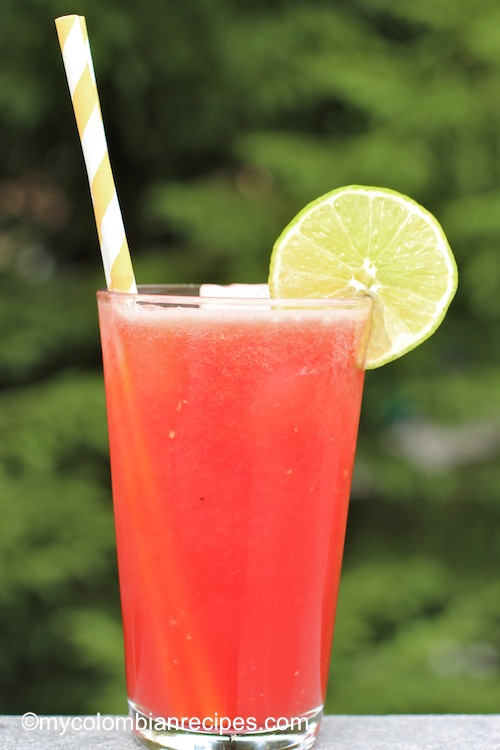 One of the most refreshing ways to enjoy fresh fruit for me is by drinking a limonada de fruta, a fruit drink made with different types of fresh fruit, water, lime juice and sugar. Every stand at the beach on the Atlantic coast of Colombia serves large jars of fresh limeades. But you don't have to be in Cartagena to enjoy a delicious limonada, especially when they are so easy to make at home!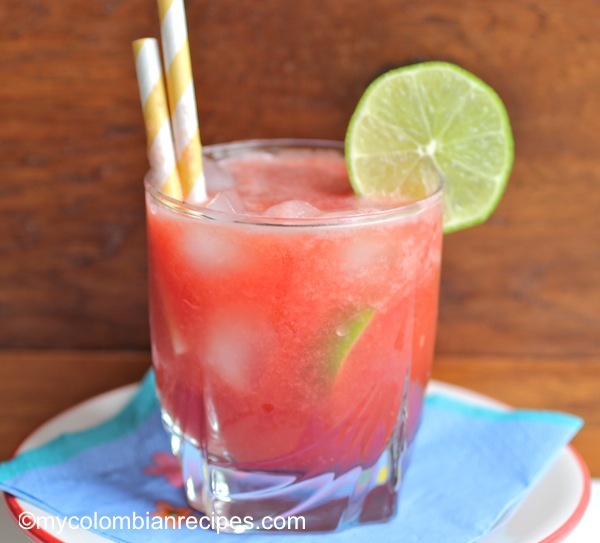 This Limonada de Sandía (Watermelon Limeade) is a simple mixture of watermelon, lime juice, water and a dash of sugar and makes the perfect summertime drink.
All you need to make fruit limeade at home is a blender and a sieve to strain the pulp. From there, any seasonal fruit is good to make a limonada or try one of my classic recipes below.
Limonada de Piña (Pinneaple Limeade)
Limonada de Fresa (Strawberry Limeade)
Limonada de Coco (Coconut Limeade)
Buen provecho!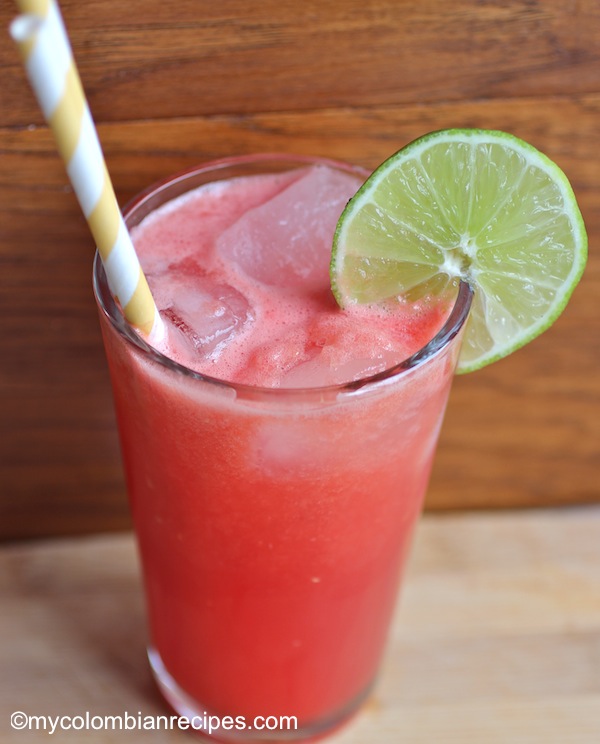 Ingredients
4 servings
8 cups watermelon, cubed
1/4 cup sugar or to your taste
1 cup water
1/4 cup fresh lime juice
Ice for serving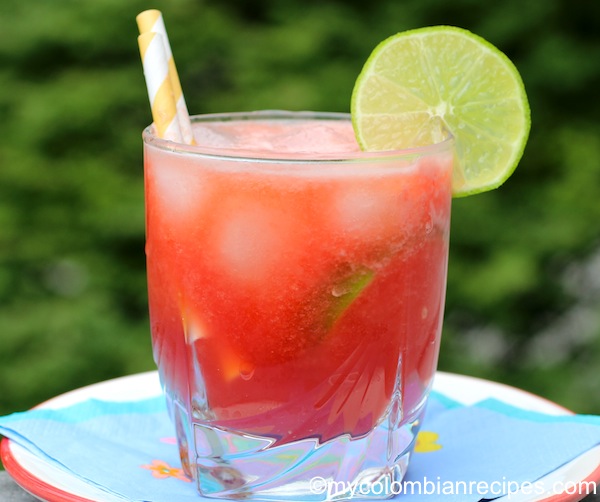 Directions
Place the watermelon, sugar and 1/4 cup of water in a blender. Purée until smooth. Strain the watermelon through a strainer and discard the pulp.
In a pitcher, combine all the ingredients and serve over ice. Garnish with lime slices.
This was printed from MyColombianRecipes.com