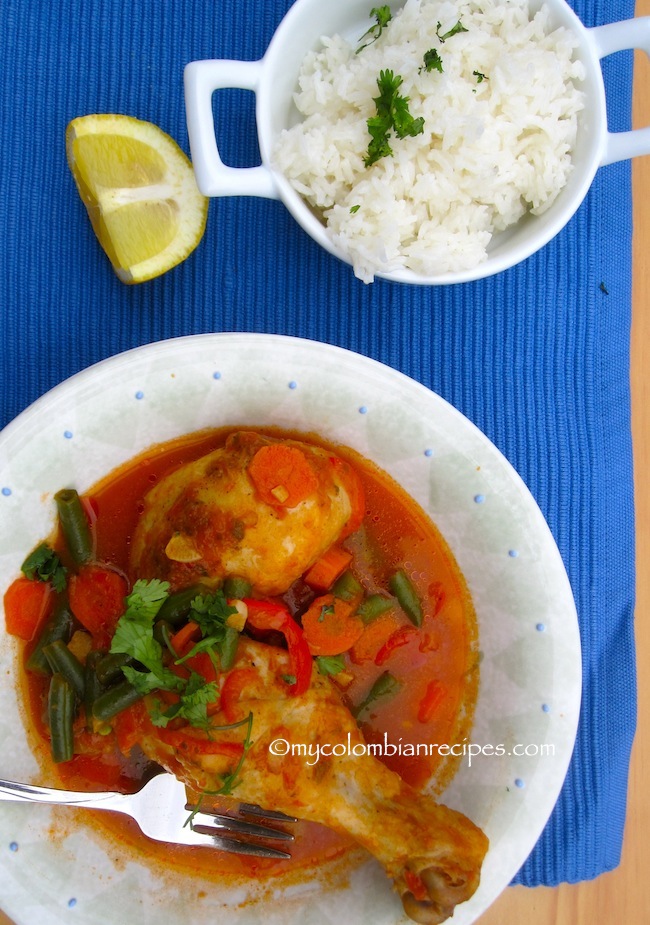 Pollo Guisado was one of the most popular dishes in my house when I was growing up. This dish is very easy to prepare, full of flavor, and it is absolutely delicious! I love serving this with white rice on the side to soak up the rich and wonderful sauce.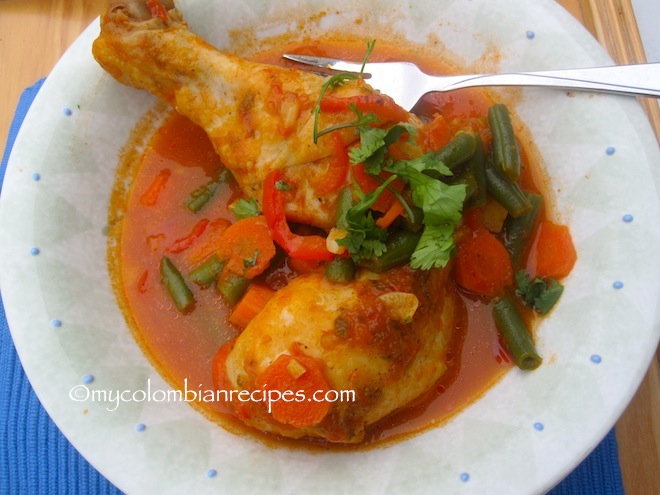 Use bone-in, skin-on chicken for best results. You can use boneless chicken, but it won't be as flavorful due to the absence of the bones.
Buen provecho!
Ingredients
(4 servings)
2 tablespoons of vegetable oil
8 skin-on chicken legs or thighs
3 tablespoons of lemon juice
1 red bell pepper, sliced
1 onion, finely chopped
3 garlic cloves, minced
1/2 cup of chicken broth
2 cups of tomato sauce
1 teaspoon of sugar
1 teaspoon of ground cumin
1/4 teaspoon oregano
Salt and pepper
2 large carrots, peeled and sliced
1 cup green beans, cut into bite size
1/4 cup fresh cilantro, chopped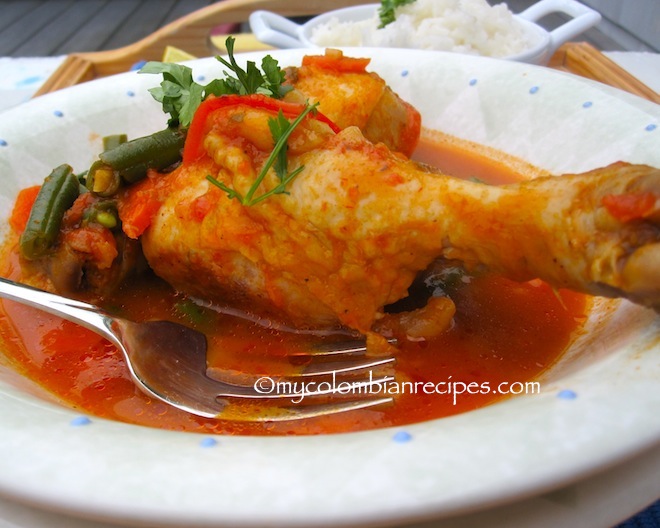 Directions
Season the chicken with the lemon juice, salt and pepper. Set aside for 15 minutes. In a sauce pan over medium-high heat, warm the oil. Working in batches, brown the chicken on both sides, about 9 minutes per batch. Transfer to a plate.
Add the onion and bell pepper to the same sauce pan and cook, stirring occasionally, until softened, 3 to 4 minutes. Add the garlic and cook about 1 minute more.
Add the broth, tomato sauce, sugar, cumin and oregano and bring to a boil, scraping up the browned bits from the pan bottom.
Return the chicken to the pot, reduce the heat to low, and add the carrots and green beans. Cover and simmer until the chicken is cooked, about 25 to 30 minutes. Sprinkle fresh cilantro and serve over white rice.
This was printed from MyColombianRecipes.com