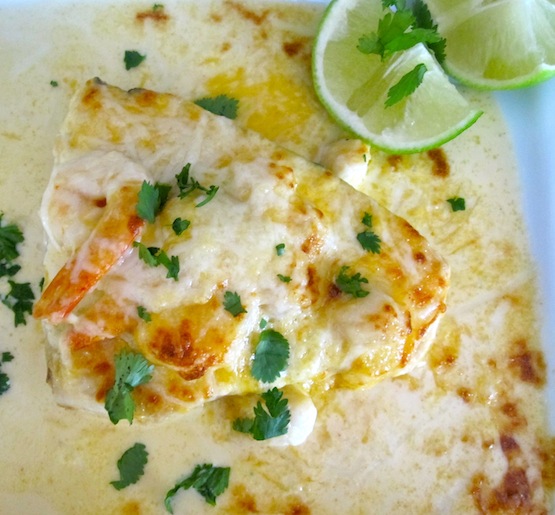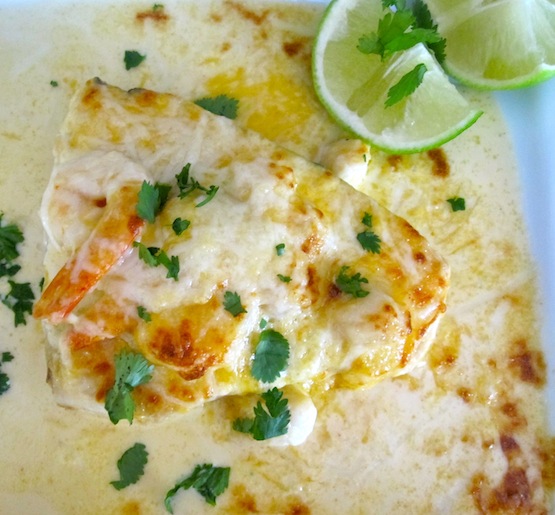 Although I haven't practiced any particular organized religion for quite a while, having gone to Catholic school for 12 years, I do try not to eat meat on Good Friday. Maybe it's my mom's voice in my head telling me that I should never eat meat on "Viernes Santo" 🙂
For those of you who don't eat meat on Good Friday, here's a delicious fish dish you can prepare for your meal that day.
I hope you enjoy this dish as much as I do!
Buen provecho!
Ingredients
(2 servings)
2 swordfish steaks
Salt and pepper
1/2 tablespoon ground cumin
1/2 tablespoon paprika
1/2 tablespoon onion powder
1/2 tablespoon garlic powder

Sauce

4 tablespoons butter
1/2 cup, grated onion
1 garlic clove, minced
4 tablespoons flour
2 cups whole milk
1/4 cup mozzarella cheese
1/4 cup cheddar cheese
1/2 pound shrimp, peeled and deveined
1/2 cup grated parmesan cheese
Lime for serving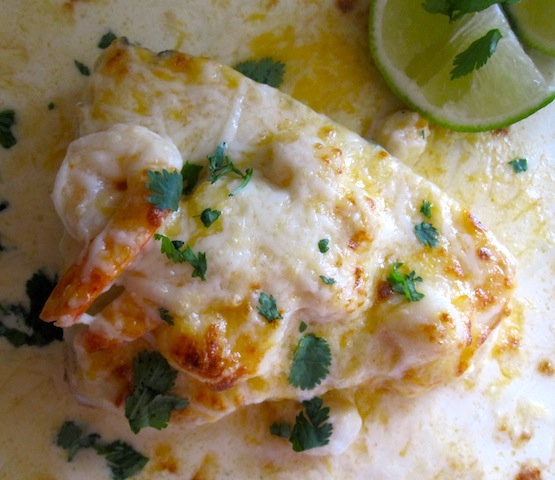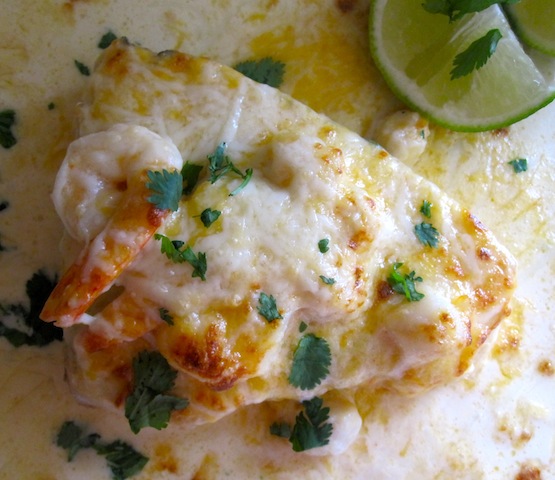 Directions
To make the sauce:
In a heavy skillet over medium heat, melt the butter and saute the onions and garlic until soft. Add the flour and stir for about 2 minutes.
Add the milk and cook over medium heat, stirring constantly, about 5 minutes. Add the cheese and stir until the cheese melts.
Preheat oven to 400 degrees F.
Season the fish with salt, pepper, cumin, paprika, onion powder and garlic powder. Place the fish in lightly greased individual baking dishes. Top with the shrimp and add the sauce on top.
Sprinkle each with parmesan cheese. Place in the oven and bake for about 8 to 10 minutes or until bubbly. Remove from oven and serve warm with lime wedges on the side.
This was printed from MyColombianRecipes.com