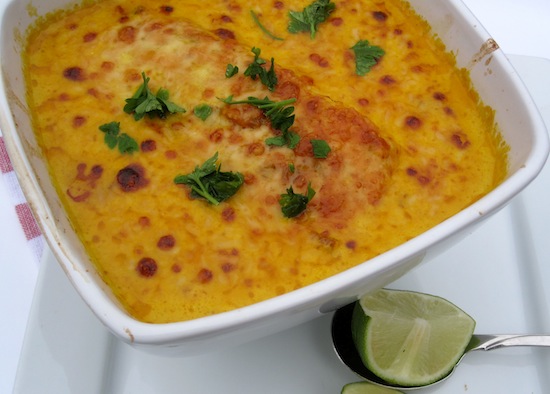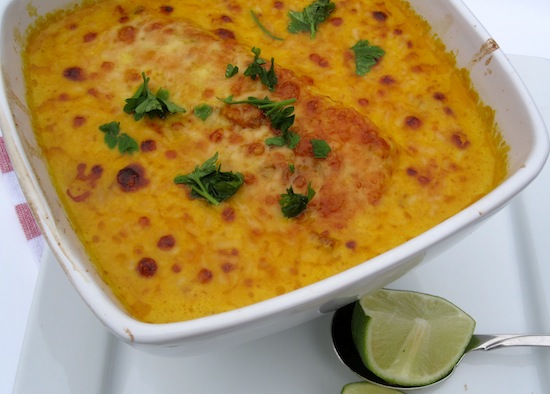 This fish and coconut dish is fantastic. Eating it makes me think that everything is right with the world 🙂 Swordfish is one of my favorite fishes to use for this recipe because of its firm texture. It cooks very well in the coconut sauce, but if you prefer, you can use another white fish such as snapper, cod, sea bass or tilapia.
Serve this with nice plain white rice to soak up the delicious sauce. You will find yourself simply gobbling it up. It was completely satisfying.
Buen Provecho!
Ingredients
(4 servings)
4 swordfish fillets
Juice of 1 lime
1 tablespoon olive oil
2 tablespoons butter
1/3 cup red pepper, finely chopped
1/2 cup chopped, onion
1 garlic clove, chopped
1 tomato, chopped
2 1/2 cups coconut milk
1/4 cup heavy cream
1 fish bouillon tablet
1/4 teaspoon ground cumin
1/2 teaspoon achiote or color
1/4 cup parmesan cheese
salt and pepper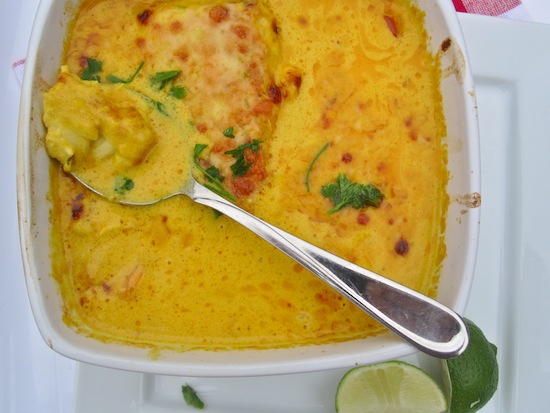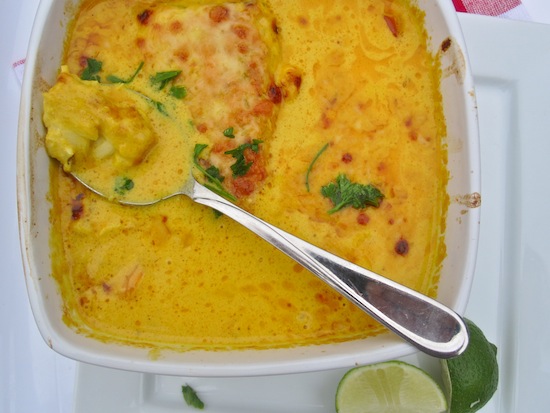 Directions
Rub the fish with the lime juice. Set aside.
In a large, oven proof saucepan over medium heat, warm the olive oil and butter.
Add the onions, red pepper, garlic, tomato and sauté until tender and translucent, about 10 minutes, stirring occasionally. Add cumin, color, salt and pepper.
Add the cream, fish bouillon, coconut milk and bring to a boil. Add the fish and cover. Reduce heat and simmer for 20 minutes. Sprinkle with parmesan cheese on top.
Place under the broiler for about 5 minutes or until golden on top. Garnish with fresh parsley and serve hot.
This was printed from MyColombianRecipes.com